Steel Or Aluminum Rockers... What's Best for My Engine Build? 
Image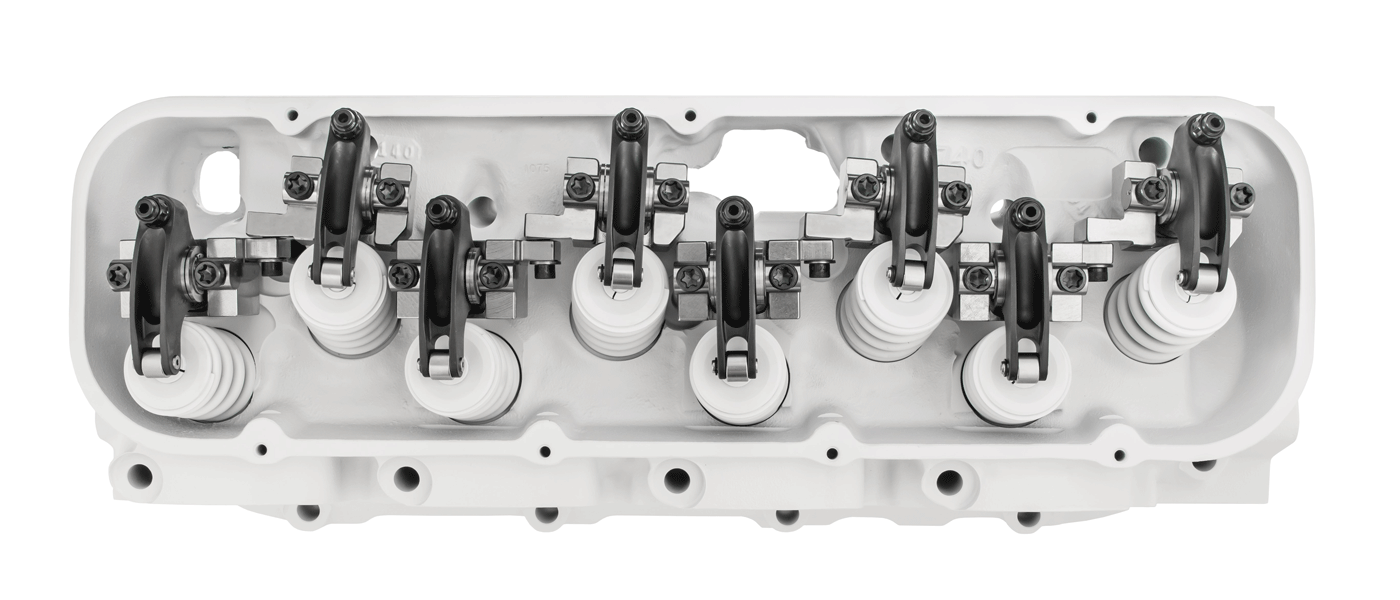 At what point do you need to use a steel rocker? Steel rockers are best suited for applications where extreme cylinder pressures are obtained, such as turbocharged, supercharged, or nitrous builds, and are also ideal for endurance applications such as circle track, road racing, and marine use.
Choosing the correct rocker system goes a long way with engine performance and longevity. A "mild" naturally aspirated purpose-built street engine will need a significantly different rocker arm than an all-out boosted drag race engine. Spring pressures, max RPM, lift, and cylinder pressure all play a part to which rocker system is best. A naturally aspirated street engine maxing out at 8000 rpm with open spring pressure of 800lbs would be fine running Jesel's aluminum-bodied Sportsman Series rockers, but on the other side of the spectrum, an all-out drag race engine turning 9500 rpm with 30lbs of boost would need something significantly stronger like the Jesel Sportsman Steel rocker system.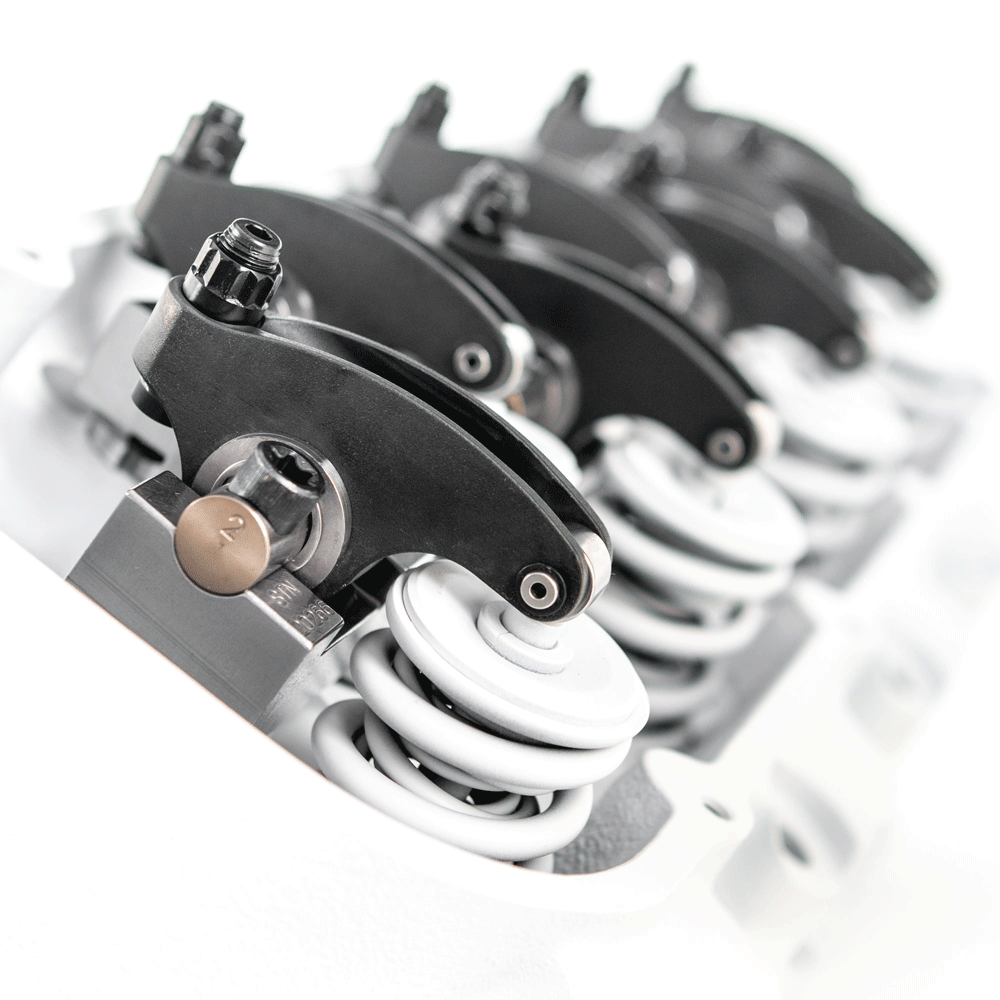 For the Sportsman Steel series, Jesel Engineers have combined all of the features of its aluminum rockers with the durability of its Pro Steel Rockers. Jesel Sportsman Steel Rockers provide engine builders with the option of a high strength steel rocker at an extremely affordable price. Jesel Sportsman Steel rockers can be ordered as a complete kit or as replacement rockers that can be used with your current Jesel rocker stand.
The Jesel Sportsman Steel rockers are assembled with all of the proven components used in its Pro Aluminum rockers and are machined from a premium steel .625" wide body with an ultralight slot to reduce weight and moment of inertia. A through-hardened heat treating process along with a black oxide coating will provide for years of dependable service and corrosion resistance. The valves are guided opened using a clip-pin retained .360" wide non-needle valve tip roller and can be optioned up to a needle bearing valve tip roller for higher spring pressure applications. Lash adjustment is achieved by a 3/8-24 cup style adjuster, which is manufactured from H-13 tool and nitride coated for additional wear protection. The rocker geometry is designed to minimize roller movement on the valve tip, and the rocker rotates on a tool steel rocker shaft using a full complement needle bearing. The rockers are secured to the head and stand using grade 8 Torx mounting hardware with optional ARP fasteners available for high-load applications.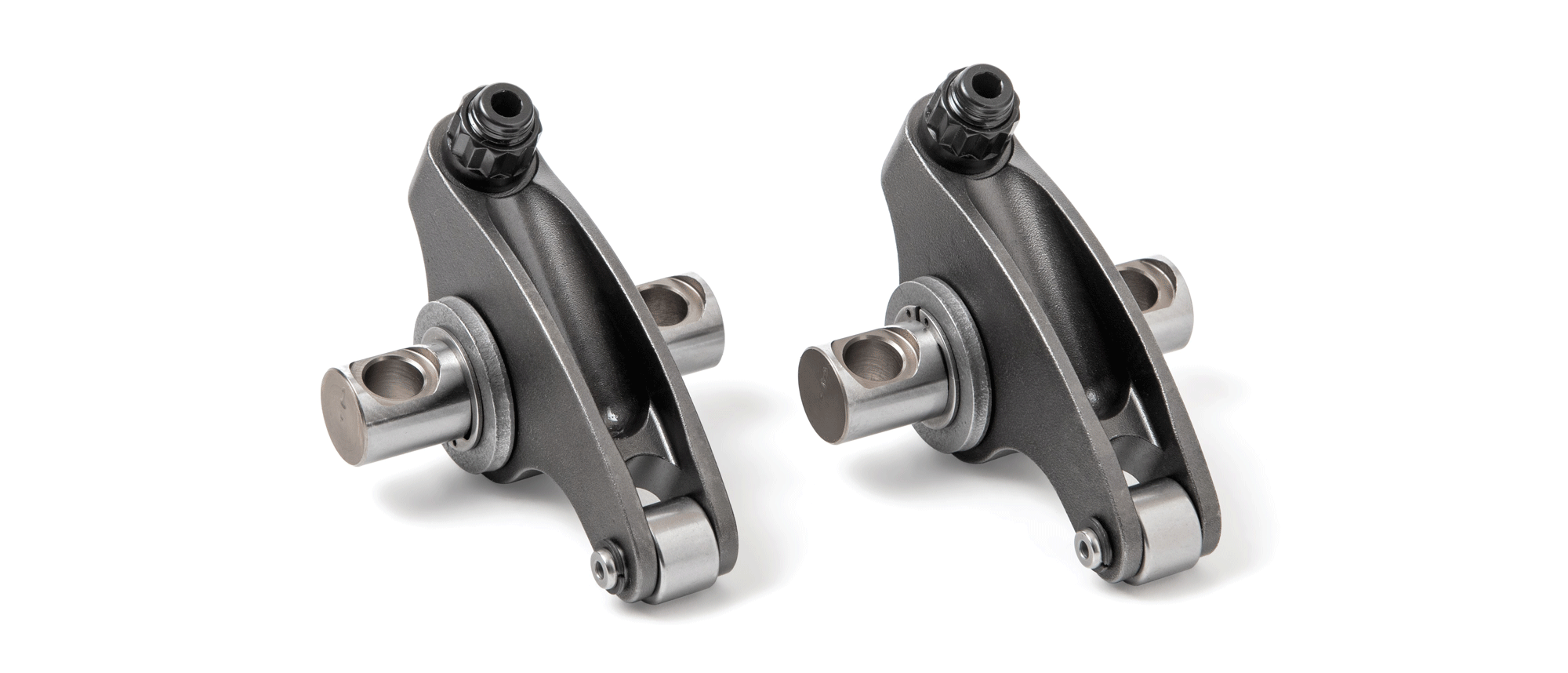 Jesel offers its Sportsman Steel rocker assemblies for most popular cylinder heads, including but not limited to 13°-23° Small Block Chevy, 18°-26° Big Block Chevy, GM LS heads, inline and canted Small Block, and Big Block Ford heads. They can be built in various ratios, and as with its popular Pro Aluminum rocker kit, the stands can be custom ordered to accommodate longer than stock valves.
Once the season is over, Jesel's Certified Performance Rebuild department can inspect, update and rebuild your rockers to their precise tolerances, giving you the confidence you need for your next season of championship-winning racing. Jesel will fully disassemble, clean, and thoroughly inspect all components for wear before rebuilding them. All shaft bearings, retaining clips, and alignment spacers are replaced, and all steel components such as shafts, adjusters, and rollers are replaced as needed.
If you would like to get more information on Jesel's Sportsman Steel rockers or any of its other products, go to jesel.com or call 732-901-1800.