Image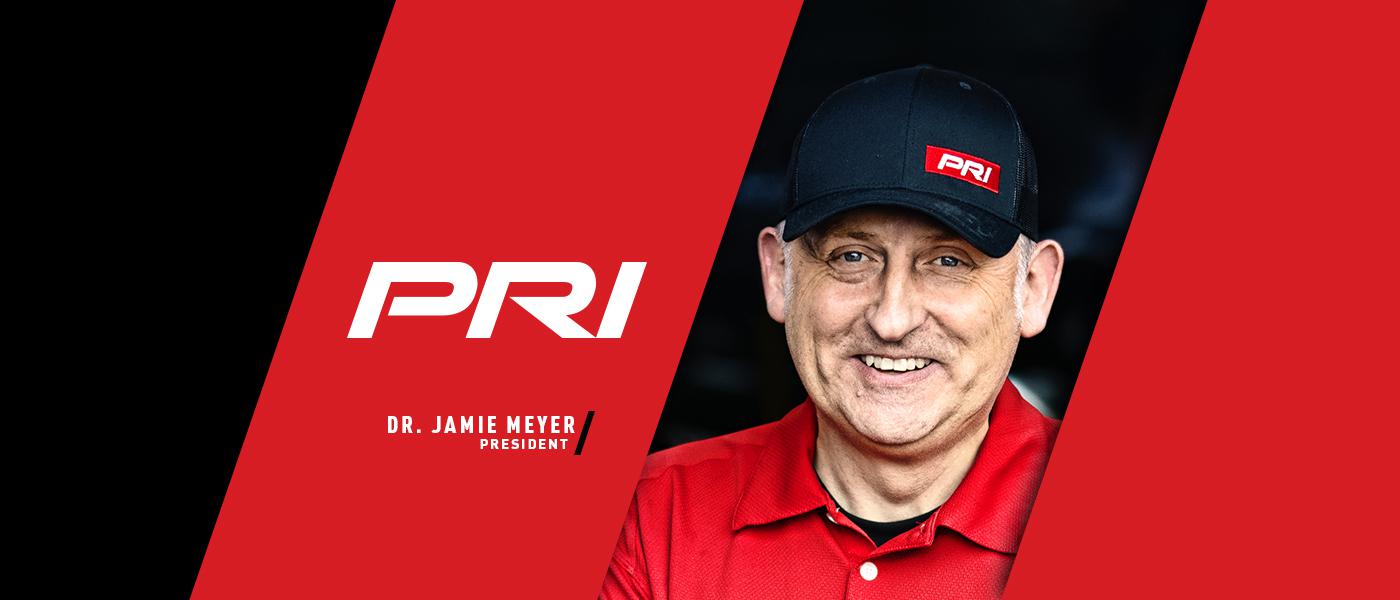 It Is PRI Show Season
The leaves are turning color, racers are making their final push toward a championship, and sanctioning bodies are winding up another amazing year of motorsports across America. For the team at PRI, we are putting the finishing touches on what is shaping up to be a landmark PRI Trade Show for you. Your 2022 PRI Show is going to be a banger. We are hearing great things from all corners of our universe, and the word is all the same: "See you in Indy!" With that as an introduction, here are just a few of my favorite things about the PRI Show:
1. Networking: For years, my best friend Mike Galimi has referred to PRI as "The World Series of Bench Racers" or something to that effect. His point has always been that PRI is the only real chance we have as racers to park the cars for a few days, meet up with our friends (and make new friends), and strategize about what could have been and how we are going to do it better for the following season. You have known this for years, but PRI gives you a distinct advantage in the marketplace. PRI allows great racing minds to come together, build our business, and explore opportunities. 
2. Exhibitors: Our exhibitors are the stars of the Show, and PRI 2022 will feature more than 1,000 manufacturers of race parts from all over the globe. From specialty shops that have been built from a one-person garage effort to the largest manufacturers in the industry, PRI will have them back in Indianapolis. And, yes, Chevrolet Performance (my alma mater) will be at PRI. 
3. New Cars: The diversity of new cars debuting at PRI always impresses me. You just never know what is going to happen and what cars/trucks/tractors will be brought out. There is also such a diverse mix of race vehicles, you end up sharing knowledge across racing genres. Watch for big-name racers to be strutting their new designs at PRI 2022. 
4. Track Operators, PromotErs and Sanctions (TOPS) Workroom & Lounge: PRI has been the home of the world's biggest racing sanctioning bodies, tracks, and promoters for decades. Just recently, we combined all these folks into one massive group of racing industry leaders and gave them their own space to spend time in. We did this so that we could help you accelerate the development of new tracks, sanctioning bodies, and events. If this is your business, I invite you to take advantage of the TOPS Lounge. 
5. PRI Education Series: We have a number of exclusive educational opportunities for you at PRI 2022. If you are hungry to understand how to improve your game in the racing industry, these are the seminars that will change your life. From engine parts assembly, head porting, marketing, managing your sponsorships, and so much more…PRI Education is a trade show all within itself. 
6. Racing Media: I have always had a soft spot for members of the racing media. Having come from this community, I worked very closely with them while at Chevrolet to help promote performance cars, racing, and race parts. The racing media has changed over the last decade with fractured outlets and everyone being their own influencer. At PRI, our media members shine as they have a chance to break huge stories, share their best tips on our Content Creation stage, and even hand out awards through our Media Industry Awards program. 
7. PRI Surprises: As an attendee of PRI for more than 20 years, I was always amazed at how PRI was able to do things that no other trade show or venue could pull off. Now, behind the scenes, I see this team in action, and they are all prepared to go above and beyond to blow away expectations of what your PRI experience will be like. This year will continue that tradition with surprise parts, cars, and people that you will not see anywhere else. 
Thank you for your support of the PRI Show. We love producing the world's largest racing trade show, and we cannot do it without you. So, get registered at performanceracing.com/trade-show/attend, make your travel plans, and I look forward to seeing you at the PRI Grand Opening Breakfast on December 8, in Indy.