Image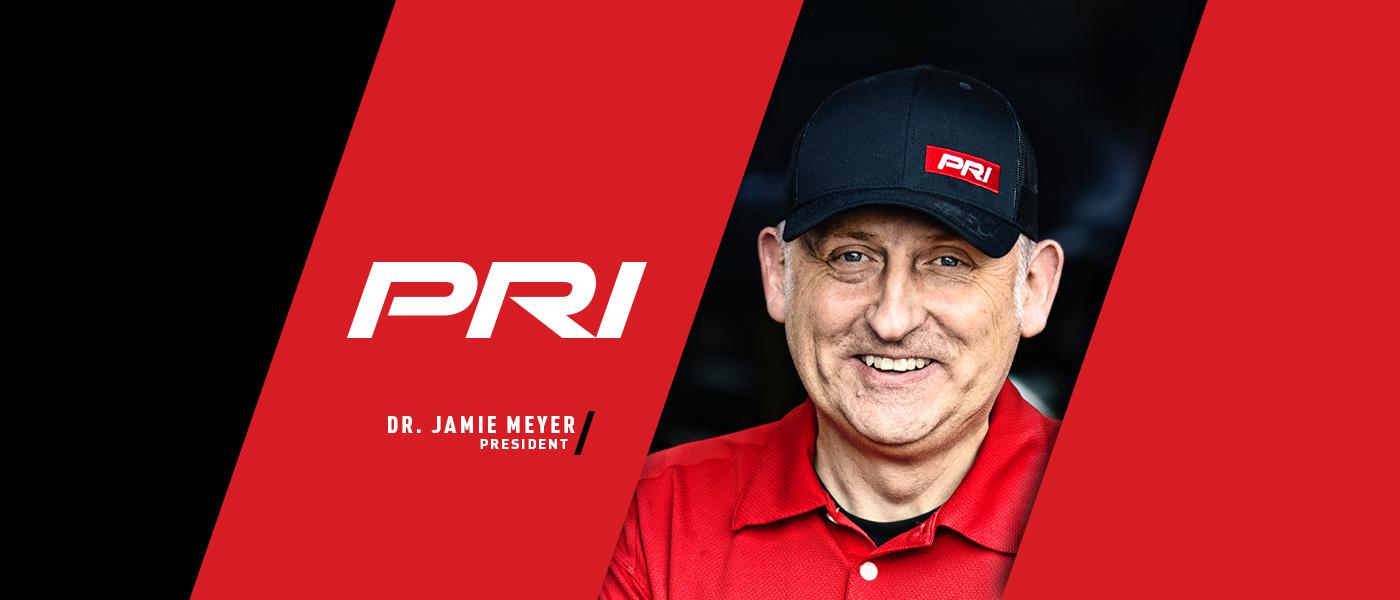 Two years ago, our world faced off against the COVID-19 pandemic, and the racing industry suffered quite a setback. Together with your entrepreneurial spirit and the work ethic from the racing industry, you bounced back quicker and better than most other industries. And PRI was there with local and federal support, educational programs, and grassroots-level advocacy to help tracks, sanctioning bodies, and parts manufacturers across the country. Now, as the world adjusts to a "new normal," the racing industry is faced with a whole new group of challenges. I wanted to spend some time this month sharing what we have learned as well as offer up what PRI is doing to help you. Of course, we are always looking for ideas that can help your industry partners, so shoot me a note with how we can do better. So here, in no certain order, is what we are watching:
Challenges to the Racing Industry
The US is facing its highest inflation rate in over 40 years. The amount of money printed through the pandemic (hidden as stimulus packages) as well as an increase in wages (employee retention and acquisition) is fueling this. We are hearing reports from across our industry about the high prices of, well, everything. Still, industry leaders are sharing positive news. In fact, our largest distributors are reporting strong sales well into Q2, and we still see new race cars being assembled and brought out to race. As this issue goes to print, the Fed continues to adjust the interest rate in an attempt to bring spending into check. Watch for the housing market to react, and for bigger-ticket goods (trucks, trailers, large equipment, etc.) to be impacted. Obviously, if you are looking to expand your business, this is going to affect you. 
Without question, all of us are getting stung by high fuel prices. I honestly cannot remember ever paying this much for gas. And for those of us that are towing each week, the cost of diesel fuel is slowing our economic health as well as adding to the cost of goods and services. While our expert sources don't foresee a break in this trend anytime soon, PRI continues to communicate with fuel suppliers and will bring you any additional information as it becomes available.
With inflation on the rise, and the cost of goods going up, the racing industry supply chain has been as bumpy as the back straight at your favorite dirt track. A year ago, the industry was shocked by an unprecedented surge in demand for product. As raw material supplies became limited, now we are hearing about "parts we never thought would run out" coming into question. Fasteners, small parts, and gaskets seem to be leading to shortages for more complicated products (engines), and suppliers are scrambling to make more. You are all caught up in this right now. But our contacts tell us they are starting to recover, and we have information on some of the largest names in the entire PRI universe starting to get back on track. So, look for better times ahead; but for now, some key products remain in short supply. 
Candidly, nothing has us as nervous as the immediate need for tires, as we face the largest tire shortage in the history of our industry. All forms of racing are affected, and this shortage has already caused the cancelation of race events, with many, many more in jeopardy this summer. Sanctioning bodies are loosening the rules for spec tires to open options for racers. And manufacturers are looking at the most-used tires in racing to streamline their product mix. In the meantime, PRI staff are working daily with tire manufacturers, sanctioning bodies, and race tracks to try to find solutions for you.
Hand in hand with the supply chain issue are staff shortages that have crippled some companies through the pandemic. We are happy to report that the workforce is bouncing back with skilled professionals in high demand. If you are looking for your next career move, or you are an employer who has openings in your company, list those positions on the new PRI Career Center website at jobs.performanceracing.com. We have already placed a number of folks in our industry, and we are going to continue to grow this critical connection between employer and employee. 
We are all aware of a series of track closures over the past two to three years. While no type of racing is immune to these closures, big drag strips that are strategically close to (or closer to) large population areas seem to be the most vulnerable. In the coming months, PRI will launch a special investigative series examining track closures to bring you closer to the story, while at the same time examining possible solutions. We remain in regular contact with a handful of these tracks and are working to determine how PRI's lobbying efforts may be able to help their situations. Still, this trend is a big bag of not good. 
As we have since 1986, PRI will focus on bringing our industry together to solve problems and grow the racing community. In fact, we are embarking on another series of town hall meetings soon where we will leverage experts from across our industry to help address these issues and more. In summary, I still believe we are living through the golden age of racing, and PRI will continue to do everything in our power to help you expand your business and enjoy this great American pastime.