SEMA Councils Announce Networking Opportunities At PRI 2022 
Image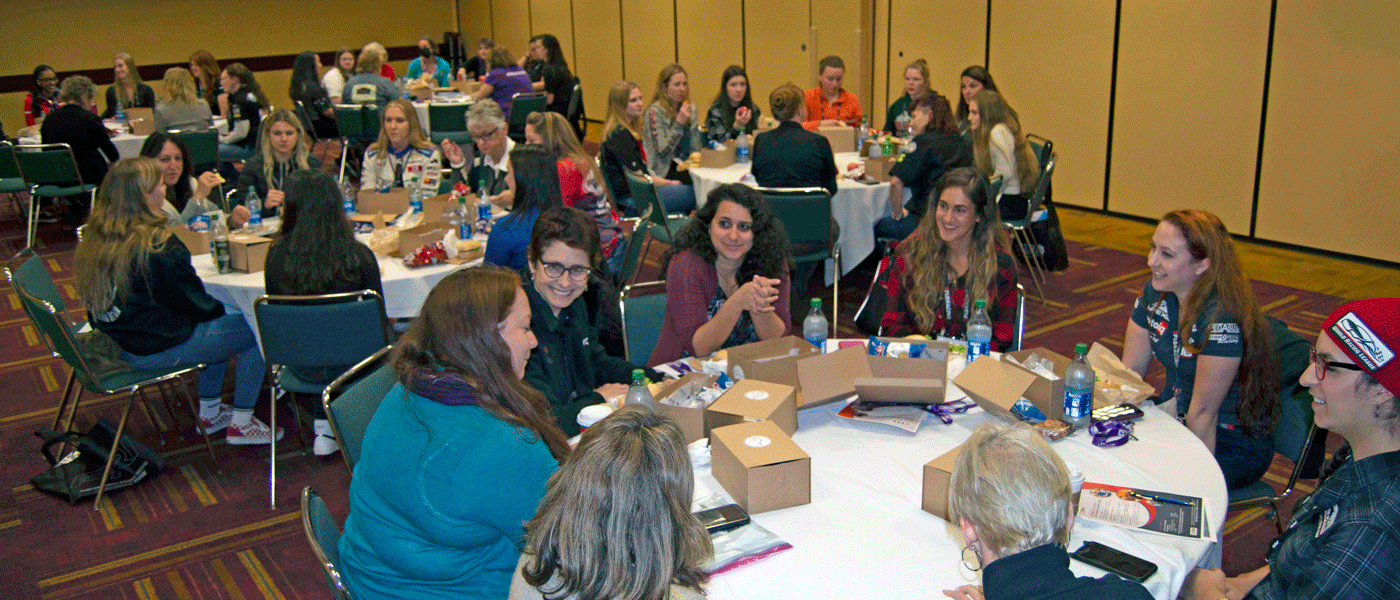 Among the several dozen of activities slated for the 2022 PRI Trade Show (Dec. 8–10 in downtown Indianapolis) are networking opportunities and events from the SEMA Future Leaders Network (FLN), Motorsports Parts Manufacturers Council (MPMC), and the SEMA Businesswomen's Network (SBN). 
Female racing and aftermarket industry professionals will connect with female students pursuing careers in the motorsports industry at the second annual Gear Up Girl Lunch powered by SBN on Friday, December 9, 12– 1:30 p.m. ET. Reserved only for women, this fun and dynamic event serves as a networking opportunity for professionals to give back and share advice with today's female youth. To RSVP for the Gear Up Girl Lunch powered by SBN, click here. 
On Friday, December 9, from 5–6:30 p.m. ET, the FLN and MPMC joint reception will serve as an opportunity to close out Day 2 of the PRI Show while networking with industry friends and colleagues in a relaxed setting. The event—open to current and prospective FLN and MPMC members—will feature complimentary hot hors d'oeuvres and cold drinks, and will also include the induction of the next MPMC Hall of Fame member. In addition, select committee members from both groups will also answer questions about the council and network membership. To RSVP for the FLN/MPMC PRI Reception, click here. 
For a complete list of events at PRI 2022, and to add them to your Show planner, visit here. To register for the PRI Trade Show, visit here.