Funny Car Chaos Forms East Coast Partnership With Maryland Int'l Raceway
Image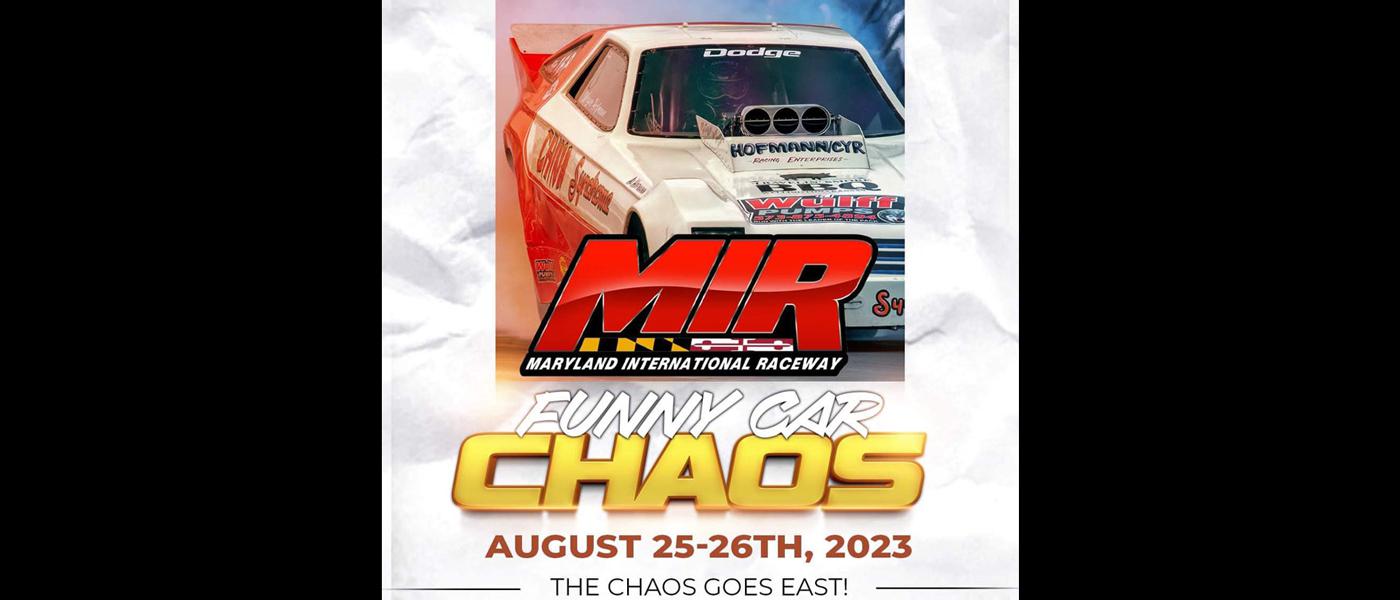 The Funny Car Chaos (FCC) Championship Drag Racing Series has announced a new partnership with Maryland International Raceway (MIR). The five-year agreement names MIR as the exclusive East Coast facility for FCC through 2027.
"There are dozens of Funny Car teams on the East Coast who are held back only by travel expenses inherited to participate in our Midwest- and Southwest-based series. This [race] will give those teams a local Chaos event, and we look forward to making welcoming lots of new Funny Car teams to the Chaos family," FCC Founder Chris Graves said. 
Officials announced the date for the 2023 FCC event will take place August 25–26. The race will serve as a heads up, "run whatcha' brung" exhibition, non-points event. MIR and FCC will also feature a Nostalgia car show and Nostalgia sportsman racing.
"We are excited to host the exclusive East Coast Funny Car Chaos event at MIR. [It] will have the largest field on Funny Cars ever held at MIR," MIR Owner Royce Miller said. 
For more information, visit goracemir.com and funnycarchaos.com.