Flatrock Breaks Ground On New Tennessee Motorsports Park
Image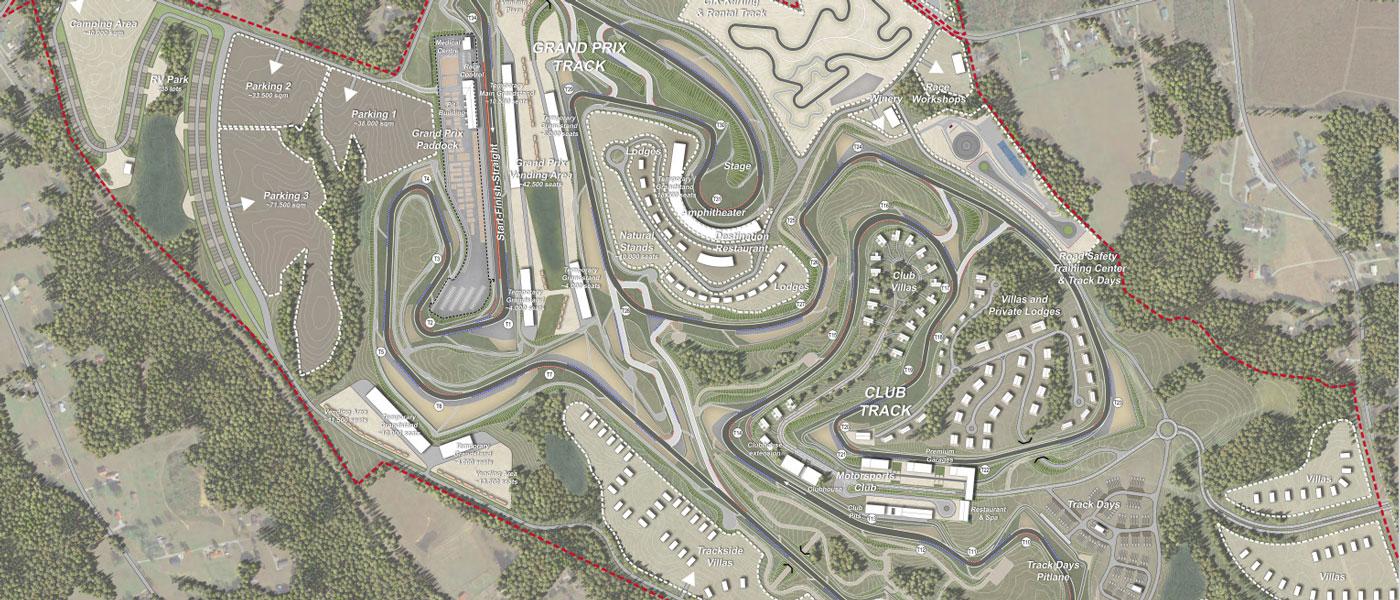 Flatrock Motorsports Park and Motorclub in Westel, Tennessee, has announced a groundbreaking ceremony to celebrate its first phase of construction.
The new motorsports and entertainment destination, with tracks designed by world-renowned Tilke Engineers & Architects, will feature a 3.50-mile private Member's Club track and a 2.67-mile Grand Prix track. Combined, the complete circuit is almost six miles of challenging and unique driving, taking advantage of the natural topography and views. 
Located on 773 acres and less than a day's drive from 75% of the US population, the park is scheduled to open in the spring of 2023.
Flatrock also announced plans to open a CIK Karting Track in the spring of 2023. This will be along with the Motorclub track and campus, including a state-of-the-art paddock, a luxurious clubhouse with a restaurant, lounge, and day spa, premium garages with rooftop viewing, trackside villas, a multipurpose pit building with race control, meeting spaces, and more.  
For more information, visit flatrockmotorclub.com.