Tony Stewart To Make Top Alcohol Dragster Debut In Las Vegas
Image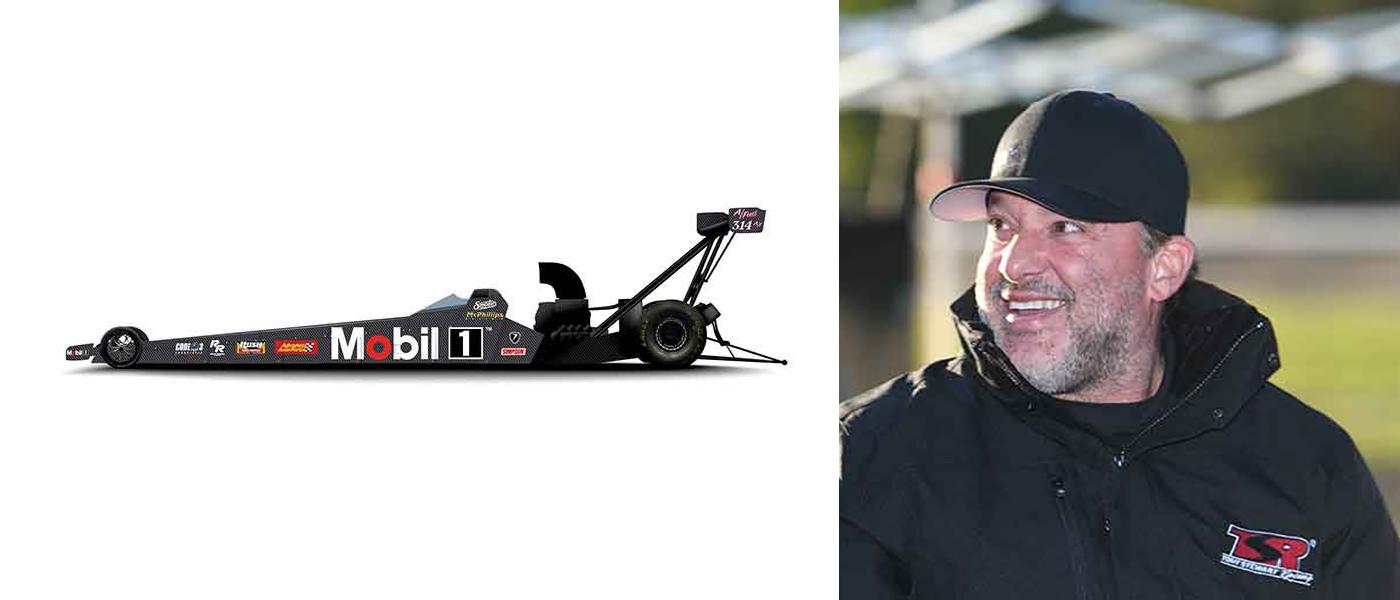 Photos courtesy of NHRA

The National Hot Rod Association (NHRA) has announced that Tony Stewart will make his Top Alcohol dragster debut during the NHRA Nevada Nationals on October 28–30, at The Strip at Las Vegas Motor Speedway. The versatile racer owns driving championships across NASCAR, INDYCAR, and USAC, and has secured hundreds of victories on oval tracks, dirt tracks, and road courses.
"I'm excited and nervous at the same time," Stewart said to NHRA. "It's definitely going to be a big learning curve, and to do it at a national event right out of the gate adds to the challenge. But it's something I've really been wanting to do, and I've been working toward this moment. I'm not taking it lightly. It's a serious business, and I'm going to be as prepared as possible when I get to Las Vegas."
Stewart will make his debut driving for McPhillips Racing in the NHRA Lucas Oil Drag Racing Series.
"The team I'm driving for, McPhillips Racing, has been awesome to work with," Stewart said. "They felt like I was ready to compete. With their confidence, that's given me the confidence and courage to try something new and take the leap."
Stewart has also been recently announced as the headliner of the PRI Grand Opening Breakfast, taking place the morning of the first day of the PRI Trade Show, December 8–10, in downtown Indianapolis, Indiana. For more information or to register, visit performanceracing.com/attend. 
For more information on Stewart's Top Fuel debut, visit the NHRA announcement here.