Submit Your Race Products Into The Industry's Ultimate Source Book
Image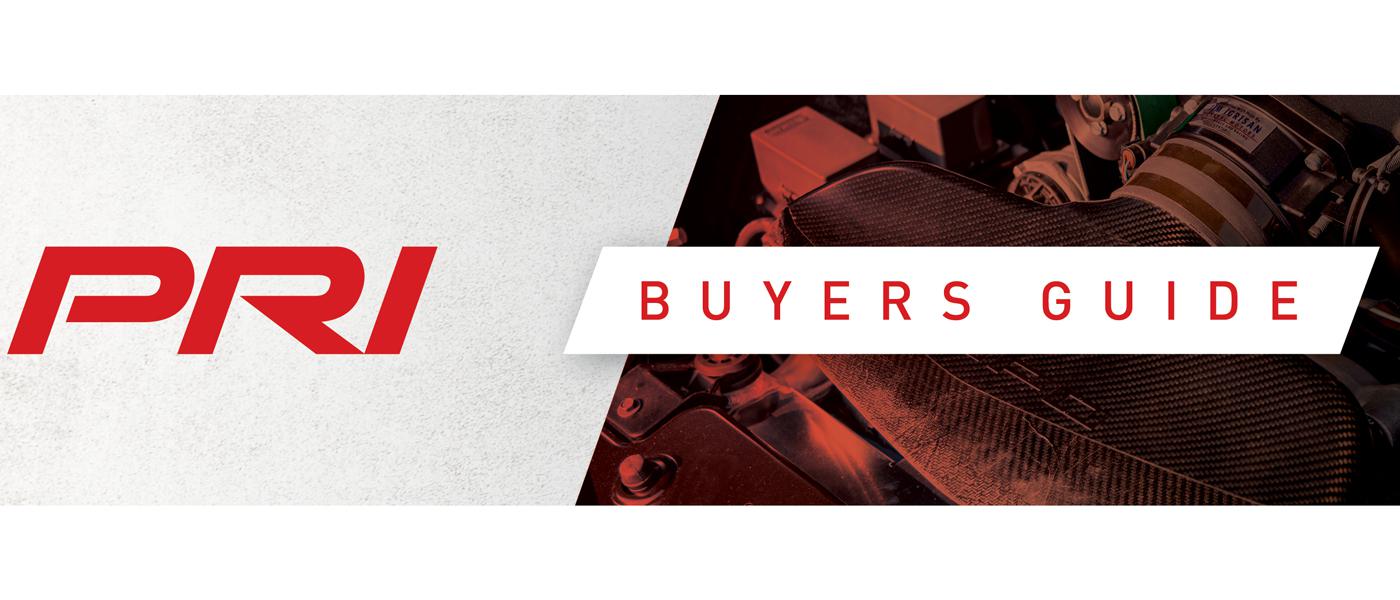 PRI Buyers Guide—the motorsports industry's premier source book for new products and technology!  
Updated for the 2022 racing season, this year's Buyers Guide showcases hundreds of the latest parts, equipment and solutions to give distributors, service providers, race teams and more a competitive edge.  
Each participating company (that's you!) is permitted one FREE product listing—or upgrade to a half-page listing with up to four (4) products, a company logo, and company contact information for only $995. More information is below. 
The PRI Buyers Guide is the essential reference tool for any serious racing professional. Submissions are due by October 8. Submit your product information and be a part of this exciting new program from PRI!
Submit Product Info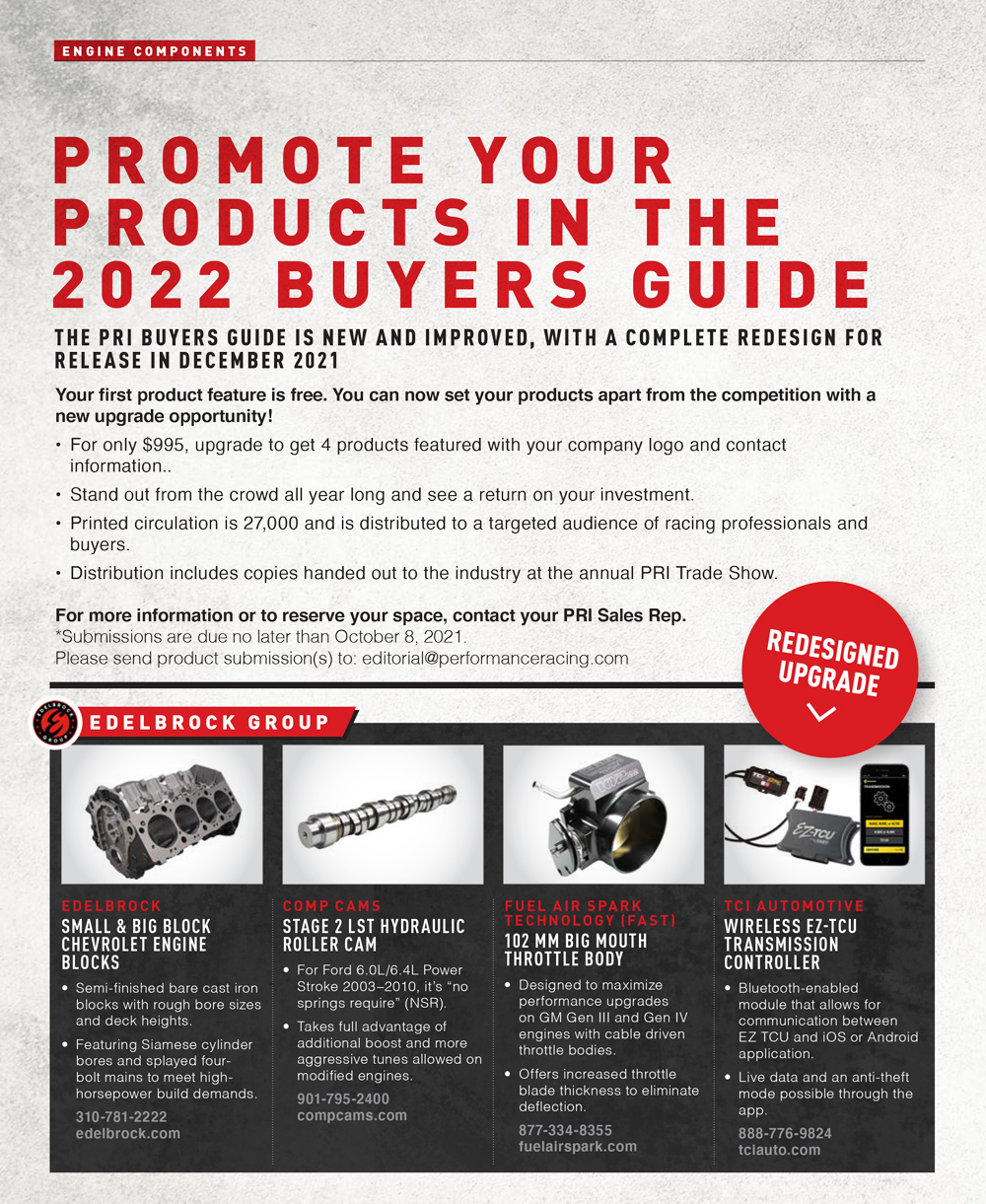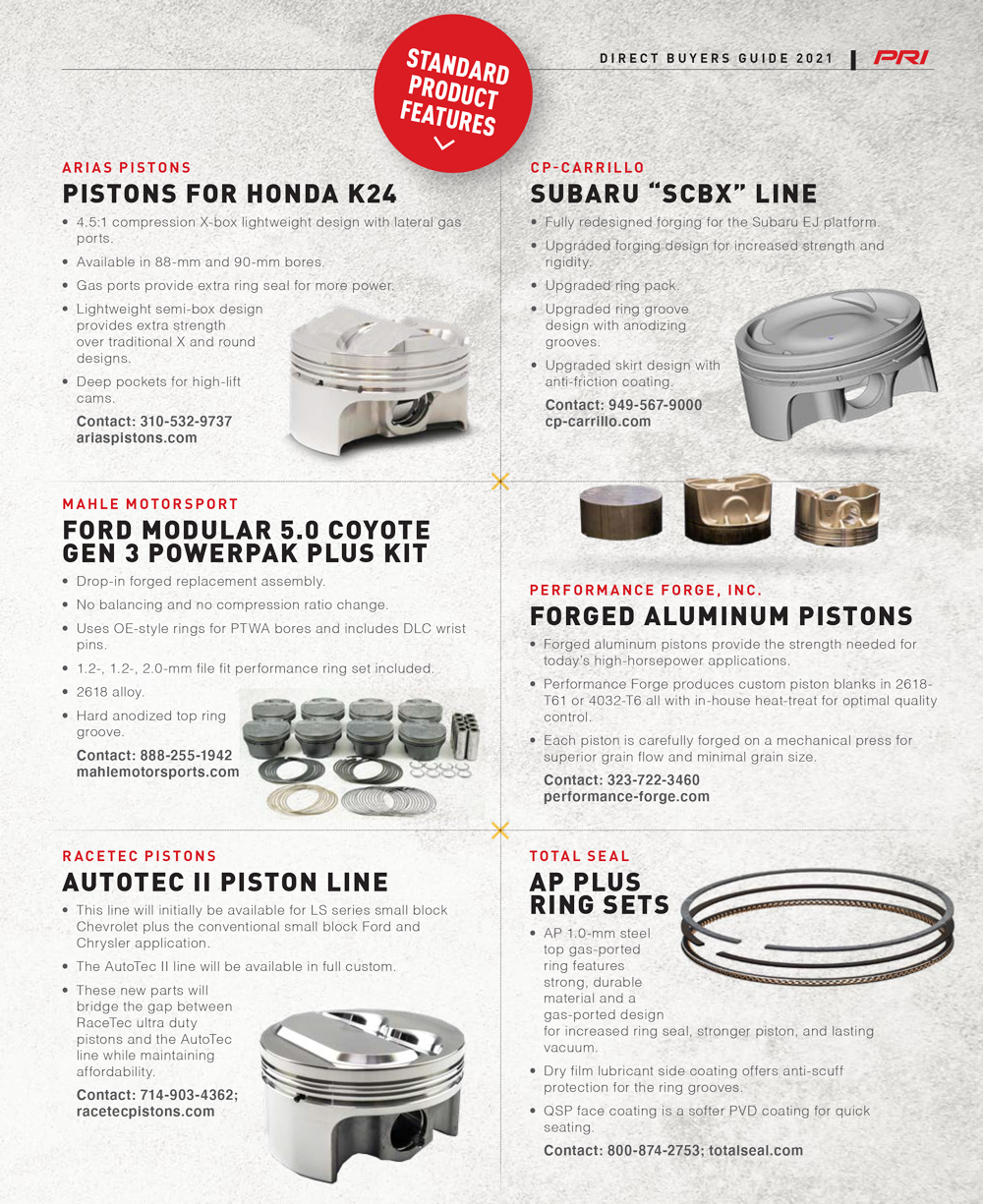 To be part of this exciting new program, fill out the form by clicking below.
Submit Product Info