FIA WEC Reveals Provisional 2021 Calendar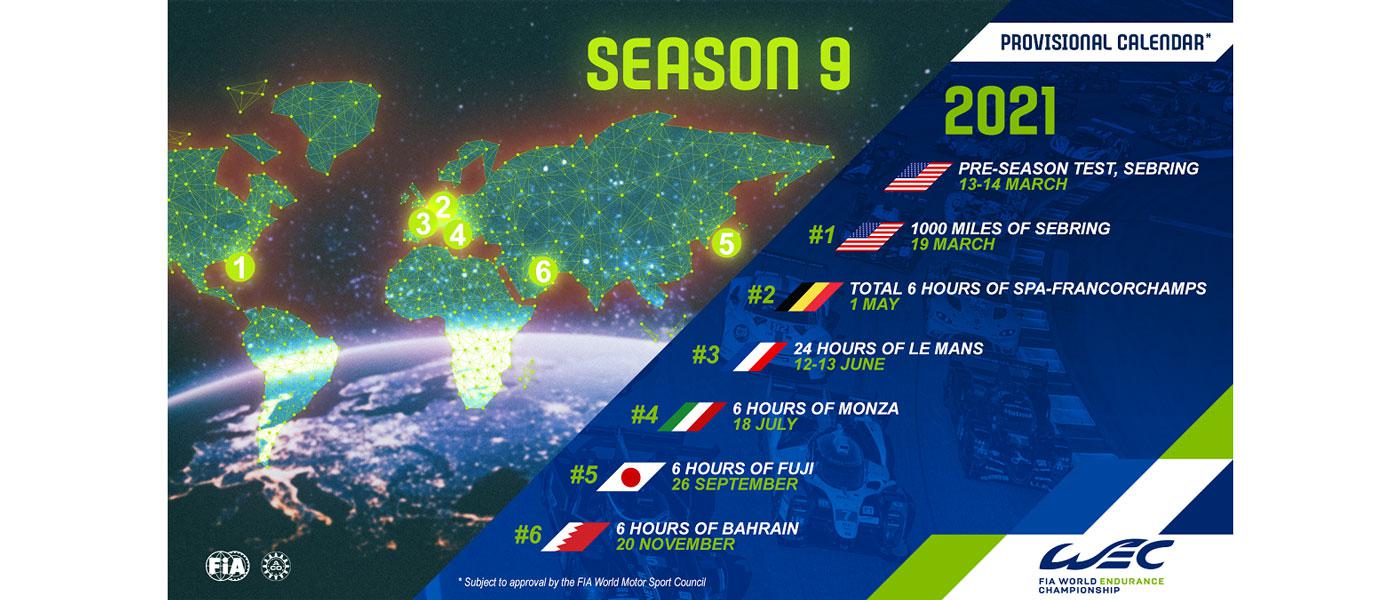 Officials have released the 2021 FIA World Endurance Championship provisional calendar. Six races across North America, Europe, Asia, and the Middle East, including the 24 Hours of Le Mans, are on the calendar. The races will vary in length between 6 and 24 hours.
The calendar, subject to further change according to the evolution of the current health crisis, or contingent to the calendars of other FIA World Championships, opens with pre-season tests at Sebring on March 13-14, followed by the 1000 Miles of Sebring on March 19.
"To welcome our new top category in endurance racing we needed a calendar that sets the tempo and benchmarks for these new machines," Pierre Fillon, President of the Automobile Club de l'Ouest (ACO) said. "Despite the current difficult circumstances, which may bring with them certain consequences for our championship events and certain economic constraints, it is clear that this ninth season of the FIA World Endurance Championship is more than promising, both for its competitors and for the circuits involved."
For more information, visit fiawec.com.
2021 FIA WEC PROVISIONAL CALENDAR*
• March 13-14 | Pre-Season Tests Sebring (USA) 
• March 19 | 1000 Miles of Sebring (USA) 
• May 1 | TOTAL 6 Hours of Spa-Francorchamps (BEL) 
• June 12-13 | 24 Hours of Le Mans (FRA) 
• July 18 | 6 Hours of Monza (ITA) 
• September 26 | 6 Hours of Fuji (JPN) 
• November 20 | 6 Hours of Bahrain (BAH) 
*Subject to approval by the FIA World Motor Sport Council