IndyCar to Host $1 Million Challenge in 2024 at Thermal Club
Image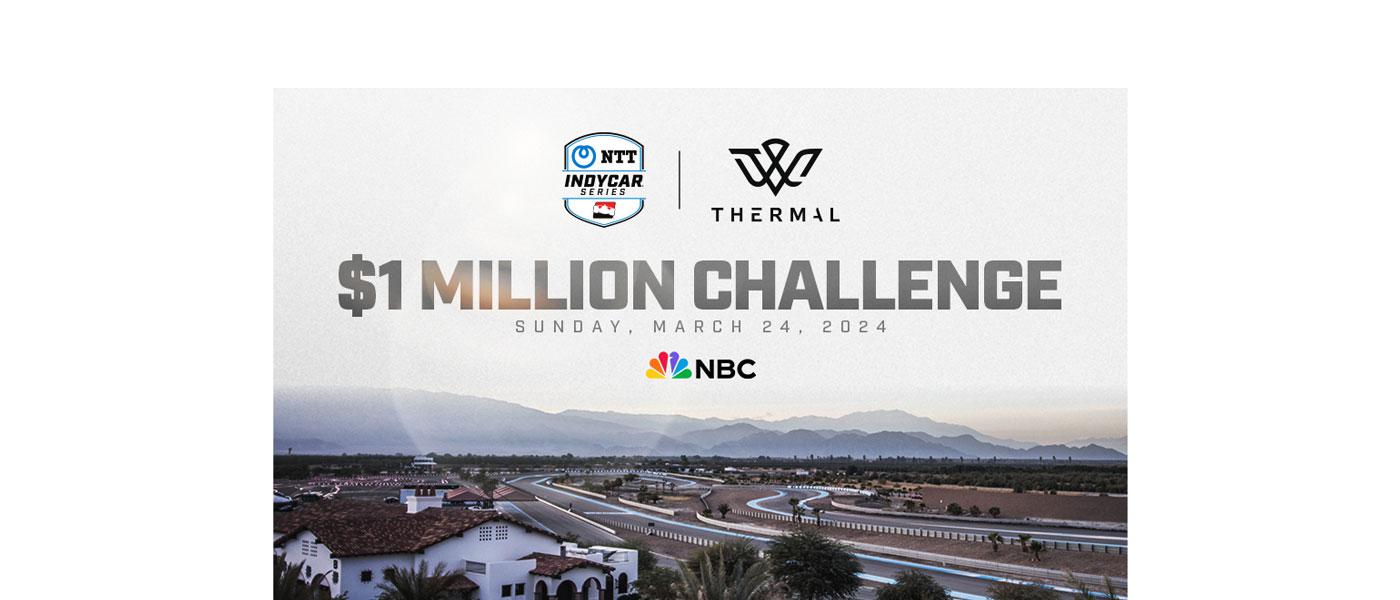 The NTT IndyCar Series will bring its pulsating, wheel-to-wheel action to The Thermal Club in Riverside County, California for a unique, made-for-TV racing exhibition during the 2024 season. The special event from sunny Southern California will offer a $1 million prize to the winner, and will receive a network broadcast showcase on NBC.
Race Day for the $1 Million Challenge is set for Sunday, March 24, with an open test and qualifications to take place Friday and Saturday, March 22-23.
"The NTT IndyCar Series will add an incredible new event to our schedule with next year's spectacular racing showcase at The Thermal Club," said Penske Entertainment Corp. President & CEO Mark Miles. "This world-class venue just down the road from the world's premier entertainment market is the perfect place to bring our hyper-competitive racing and growing star power."
While championship points will not be on the line, the event will feature a multimillion-dollar purse. A draw party to begin the event will embed members of The Thermal Club with each race team and driver. The weekend format will include a qualifying session and two heat races, with the top six from each heat advancing to an All-Star showcase. The top five finishing teams will split their earnings with The Thermal Club members, including a $1 million prize awarded to the winner.
There will be a charitable component to the event that will be announced at a later date.
For more information, visit the IndyCar announcement or visit indycar.com.