Claim Your Discounts and Benefits Just for Being Part of PRI
Image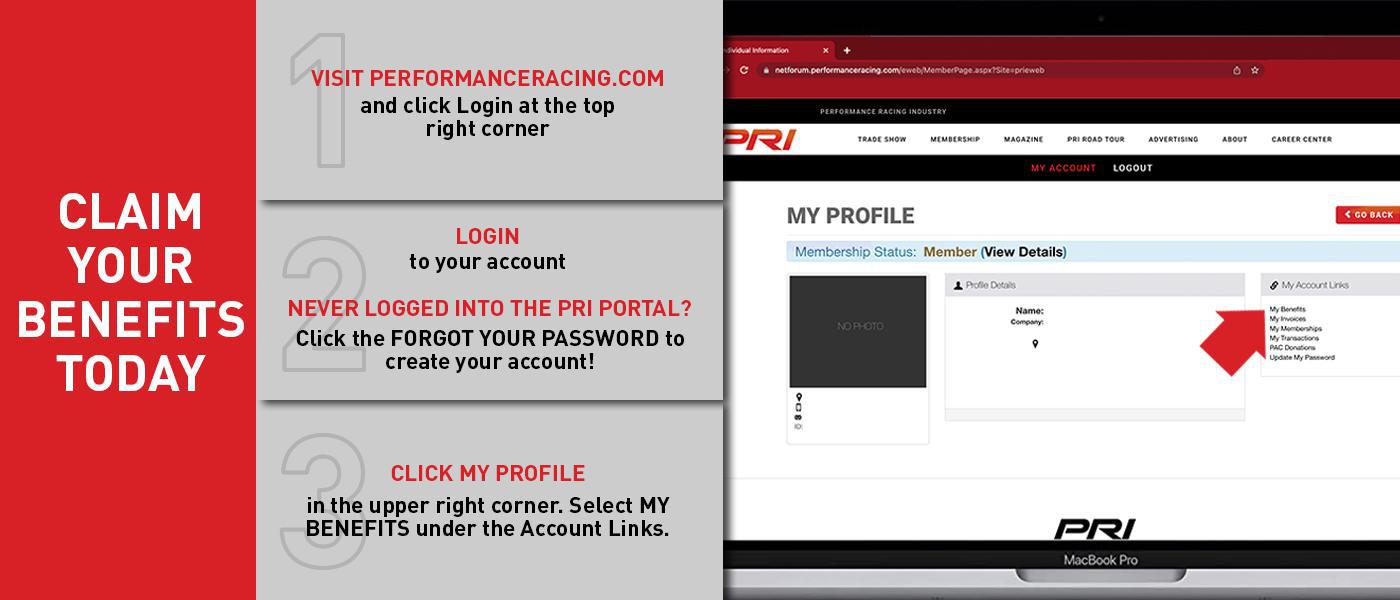 The PRI Member Portal, located on performanceracing.com, makes it easier than ever for PRI Individual and PRI Business members to take advantage of exclusive opportunities. The custom dashboard shows PRI members the latest benefits, discounts, and deals courtesy of PRI partners--all in just a few clicks.
Here's how to access the PRI Member Portal in three easy steps:
Visit performanceracing.com and click "Login" at the top right corner. 
Log in to your account with your email and password. FIRST TIME LOGGING IN? Click "Forgot Your Password" to create your account. 
Select "My Profile" in the upper right corner, and choose "My Benefits" under Account Links. 
Claim your discounts, deals and benefits!

Questions? Contact membership@performanceracing.com.