New England Auto Racing HoF to Honor Six Inductees
Image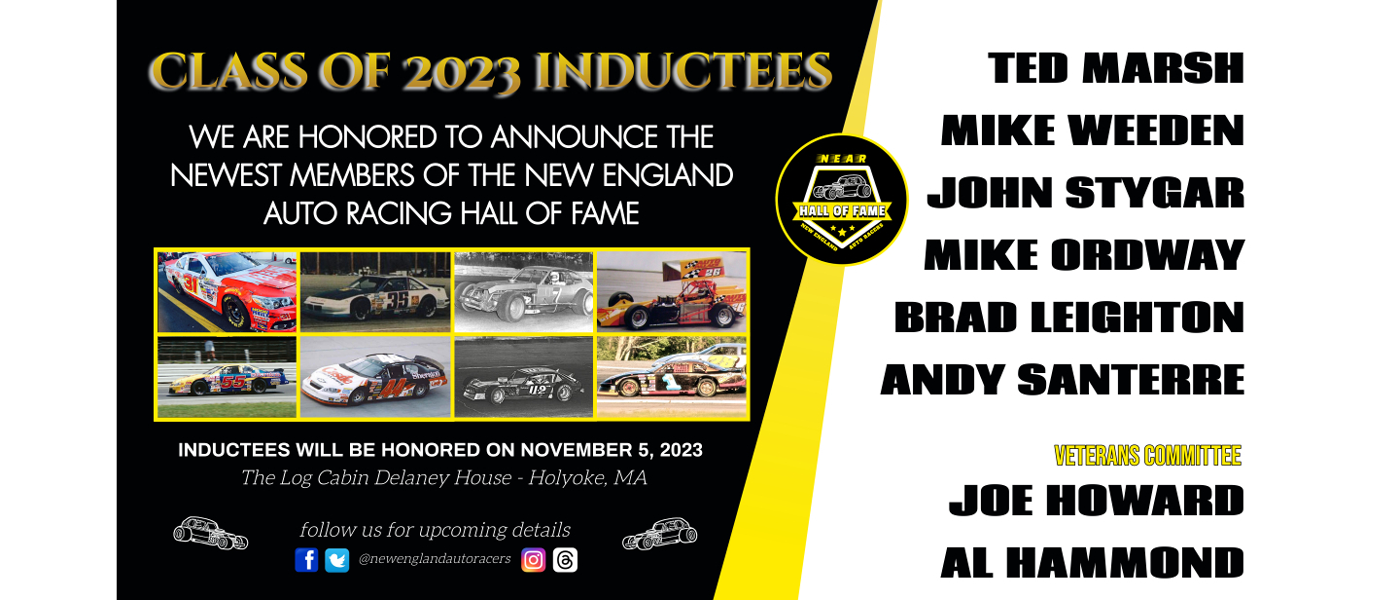 Image courtesy of NEAR
The New England Auto Racing (NEAR) president April May Preston-Elms has announced the organization's 2023 Hall of Fame class.
Brad Leighton, Ted Marsh, Mike Ordway Sr., Andy Santerre, John Stygar and Mike Weeden will join over 275 members currently enshrined in the Hall of Fame. In addition, Veterans Committee inductees include Al Hammond and Joe Howard.
The landmark 25th class for one of the region's most highly regarded motorsports shrine will be formally inducted into the NEAR Hall of Fame on Sunday, November 5, at the Log Cabin-Delaney House in Holyoke, Massachusetts.
For more information, visit the NEAR website.