H1 Unlimited Races to Air on New SPEED SPORT 1 Network
Image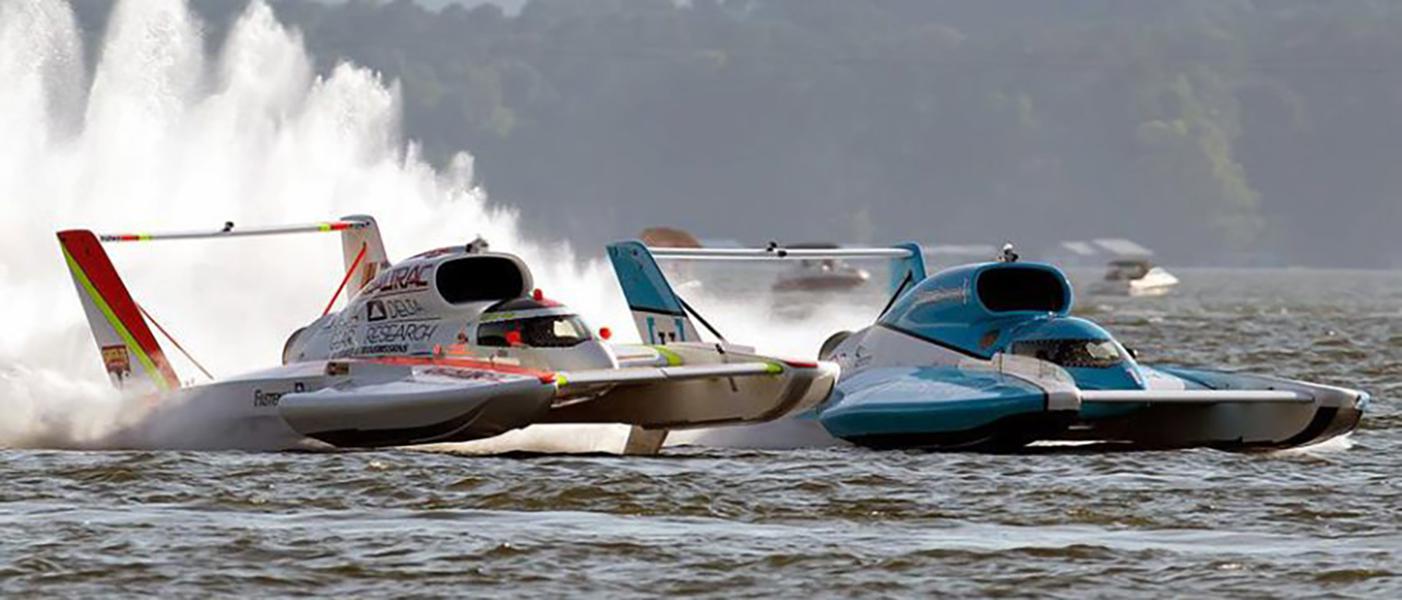 SPEED SPORT and the HydroTown Group announced a production and broadcast agreement for all of this season's H1 Unlimited Hydroplane Racing Series races. SPEED SPORT's production team will assist H1 in expanding its existing stellar live stream productions, available at https://www.youtube.com/@H1Unlimited, and will post-produce each event for tape-delayed airing on SPEED SPORT 1. 
SPEED SPORT will also produce a one-hour documentary about the series — its history, icons and evolution, including rare vintage hydroplane footage, interviews and behind-the-scenes action from the series' top race shops.
SPEED SPORT 1 is the new free channel dedicated to live and relevant motorsports programming. Coming soon to most major streaming TV platforms, SS1 will be the one-stop home for live racing from around the globe, great grassroots racing content, original programming and more. Visit SPEEDSPORT1.com for more info and to preview the live feed.
H1 Unlimited Hydroplane Racing is the pinnacle of closed-course boat racing. The boats look more like fighter jets than pleasure boats, with carbon fiber hulls, turbine engines, and gigantic airfoils to generate the proper lift and downforce to keep them flying just above the water. Producing 3,000 horsepower, Unlimited Hydroplanes can reach speeds approaching 200 mph on the straightaways and average laps speeds over 160 mph. The boats throw gigantic 300-foot rooster tails as they carve the turns at each end of the oval courses that range between 2 and 2.5 miles in length.
The coveted APBA Gold Cup is the trophy each team strives to earn. This year, the APBA Gold Cup will be held Aug. 4 on Lake Washington at the Homestreet Bank Seafair race in Seattle. In addition to a world-renowned air show headlined by the U.S. Navy's Blue Angels, Seafair will showcase Unlimited Hydroplanes as the must-watch event of the summer. 
SPEED SPORT will bring its wildly popular "LIVE From" set and support staff to provide pre- and post-race analysis, interviews and discussion to help set the stage. 
"We're excited to partner with SPEED SPORT, so racing fans worldwide can witness the spectacle that is H1 Unlimited Hydroplane racing," said Mike Denslow, HydroTown Group's Managing Director. "H1 Unlimited races are spread out over a full two- to three-day weekend, but with the help of SPEED SPORT's production team, that whole weekend of action will be packed into a one-hour thrill ride of a show you won't want to miss!"
Storylines the production team will be watching this season include last year's National Championship Miss HomeStreet Bank welcoming rookie Dylan Runne with the hopes he can bring them another title. It won't be easy as last year's Gold Cup winner Corey Peabody has a completely rebuilt Miss Beacon Plumbing machine ready to challenge for the crown, along with his teammate J. Michael Kelly in the freshly upgraded Miss Beacon Electric entry.  
Runne won't be on his own, as H1 veteran driver Andrew Tate returns to the circuit as his teammate aboard the Goodman Real Estate boat. There are also several new drivers in new boats, including Unlimited Hydroplane racing's first African American driver Brent Hall.  Also competing in 2023 will be the Legend Yacht Transport, Bucket List Racing, Griggs Ace Hardware, Boitano Homes & Lakeridge Paving. There is no clear favorite this year, which will make for super-exciting racing for the fans.
"SPEED SPORT continues to embrace the best of motorsports from across a broad spectrum of categories. We're especially excited to bring Unlimited Hydroplane racing to our platform and to work side-by-side with the series to develop their productions, expand their audience and showcase the amazing stories and exciting racing action that H1 presents," said Joe Tripp, SPEED SPORT CEO. "The people, the boats and the drivers represent everything that is great about American motorsports."
The H1 Unlimited season kicked off last coming weekend in Guntersville, Ala., June 23-25, then heads to Madison, Ind., for round two this week. The historic Columbia Cup at Tri-Cities, Wash., will be held July 28-30. The tour then heads to Seattle for Seafair Aug. 4-6 to vie for the coveted Gold Cup. 
Fans can watch all the coverage live on the H1 Unlimited YouTube channel and tape-delayed on SPEED SPORT 1.
For more information, visit h1unlimited.com.