BMW Unveils LMDh Prototype Race Car
Image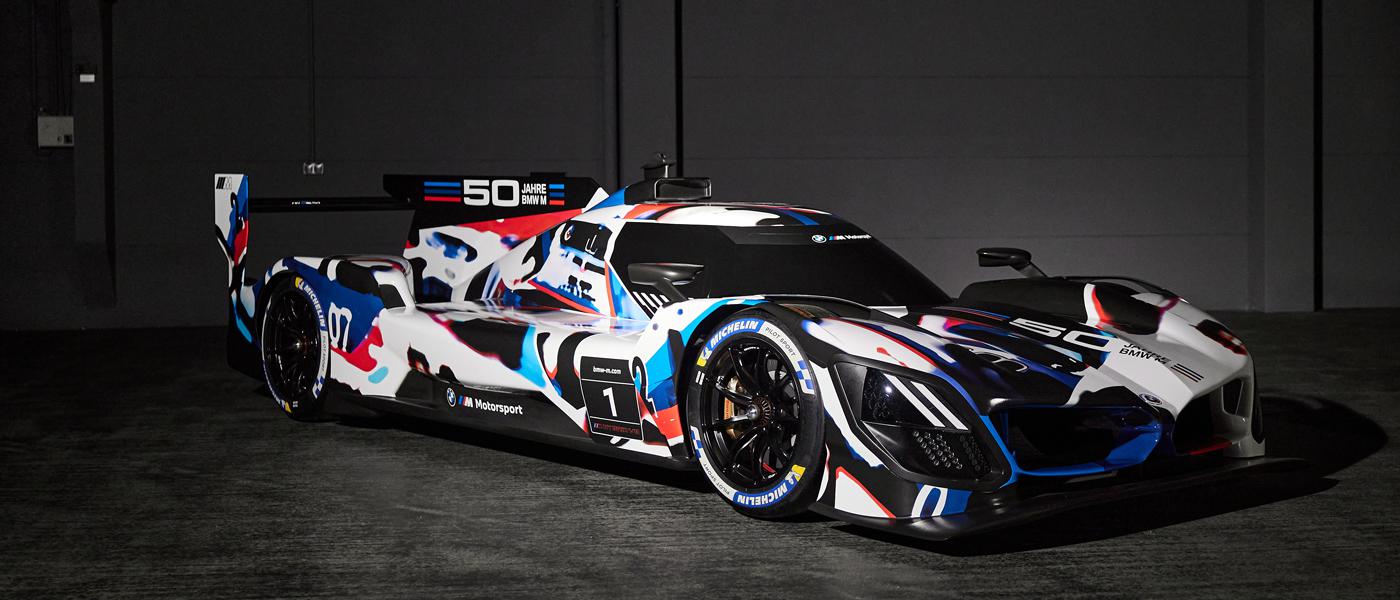 Ahead of the testing phase for the LMDh prototype for the 2023 season in the IMSA WeatherTech SportsCar Championship, BMW M Motorsport has announced the name, the design, and livery its new prototype car. 
The BMW M Hybrid V8 will sport a look designed by BMW Group Designworks and celebrates the history of BMW M Motorsport in North America while "defining a dynamic hybrid electric future."
Highlights of the design for the BMW M Hybrid V8 include the "wide kidney," the 50th-anniversary logo on the hood, twin NMW icon lights, dynamic body sides, Hofmeister kink window graphic, plus "hook" mirrors and taillights.
In addition, the livery includes many elements from BMW's five decades of motor racing history, including images of iconic race cars, including the 1976 BMW 3.0 CSL, the 1981 BMW M1/C, the 1978 BMW 320i Turbo, the 1986 BMW GTP, the BMW M3 E36 GTS-2, the BMW Z4 GTLM and the BMW M8 GTE. 
For more information, visit bmwgroup.com.