PRI Trade Show New Exhibitor Spotlight: Cosworth Racing
Image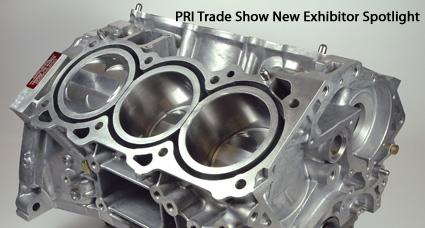 A fixture in the motorsports market since the late 1950s, Cosworth Racing is always looking for ways to extend its international reach and expand its customer base. For 2012, that means a high-profile exhibit at the PRI Trade Show in Orlando.

"Our involvement in PRI is to increase brand awareness and educate the market about our ongoing developments in data acquisition, displays and engine control units," explained Nicole Armbrustmacher, director of marketing at Cosworth Americas, Torrance, California. Cosworth last exhibited in the PRI Trade Show in 2007, and has exhibited a total of 13 times in previous years. "PRI will allow us to continue to communicate and demonstrate our motorsports pedigree and engineering excellence."

Founded in 1958 by Mike Costin and Keith Duckworth, Cosworth is headquarted in North Hampton, United Kingdom, where it specializes in high-performance engines and electronics. Over the decades, Cosworth has established an enviable record in elite auto racing.

"The Cosworth name is synonymous with high-performance, having achieved 176 Formula 1 race wins and 20 Indy 500 victories," said Armbrustmacher. "We've also had winning programs in GrandAm sports car racing, the World Rally Championship, the American LeMans Series, and have assisted NASCAR teams."

At PRI, Cosworth will be featuring its custom engine programs, which include crate engine development, race-spec packages and performance parts, according to Armbrustmacher. "In addition to our engine programs, we will be showcasing our extensive line of high-performance electronics, which includes control systems, data loggers, displays, switches, sensors, PC software, telemetry and video systems," she said.

"These products were designed to replace standard analog instrumentation and display all crucial information in digital clarity," continued Armbrustmacher. "The dash incorporates a multi-color back-lit LCD that displays detailed performance information from the on-engine sensors, OE CAN buses and ECU parameters from many popular stand-alone ECUs. These performance statistics include map/calibration/gear position, boost temperature, and pressures. These lightweight dashes eliminate the need for additional gauges and allow true track vehicles to remove the inaccurate factory gauge cluster."

Acknowledging that a PRI presence provides access to 38,000 industry buyers, Armbrustmacher said, "We are looking to forge new and strengthen existing relationships with all levels of motorsports professionals at the show. These folks can leverage our extensive electronic and mechanical solutions for time attack, rally and sports car, up to the highest levels, including NASCAR, IndyCar and prototype."

Extending an invitation to PRI attendees to explore the latest innovation from this ground-breaking company, Armbrustmacher said, "As one of the leaders in motorsports, it's crucial that Cosworth delivers cutting-edge technology for teams that are pushing for championships. Come and learn how we can support your engineering and electronics needs and check out the latest in high-performance engine development, parts and electronics that will allow you to take your racing to the next level."