Online Attendee Registration For The PRI Trade Show Is Now Available
Image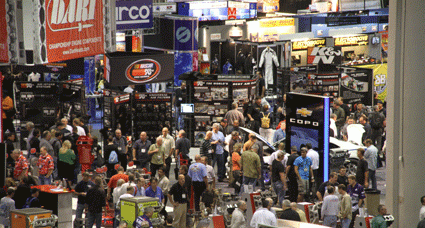 The PRI Trade Show offers unbeatable value for attending buyers looking for solutions to their motorsports business challenges. Nowhere else will racing entrepreneurs find more new racing products, racing professionals and solutions gathered together all in one place, all at one time.
Online registration for the PRI Trade Show is now available.
Click here
to register, and receive your credentials in the mail.
"Sometimes, the answer is a hot new racing product on display for the first time at the PRI Trade Show. Other times, solutions come from people gathered at the Show. These have been challenging times, and racing people need answers right here and right now on how to conduct business successfully in racing in 2012. That's the biggest advantage of going to the PRI Trade Show. You get answers," said John Kilroy, producer of the PRI Trade Show.
The 25th Annual PRI Trade Show will be held November 29 - December 1, 2012, in the North/South Building of the Orange County Convention Center in Orlando.
Hotel accommodations start for as little as $66 per night.
Race Industry Week 2012 includes over 35 conferences, seminars and social events.
"With thousands of new racing products on display and 38,000 racing professionals gathered in the building, Orlando is the place to go for answers," said Kilroy. "We'll be providing more details on events during Race Industry Week 2012. It's a pretty powerful package for racing business people looking for new strategies to be successful in 2013."