Housing Is Now Open for 25th Annual PRI Trade Show
Image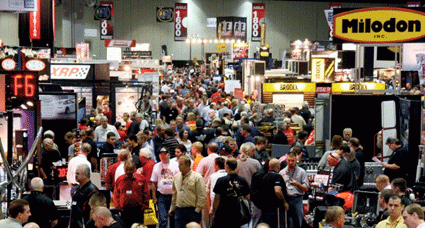 PRI is excited to announce that housing for the 25th Annual Performance Racing Industry Trade Show is NOW OPEN! A full spectrum of hotel is offered, with nightly hotel room rates starting at less than $70.
Click here
to make your hotel reservations.
PRI Trade Show Official Host Hotels are very popular and sell out fast. To secure our low contracted rates, book today!
For Quick & Easy Booking:
• Online: Convenient internet booking is available 24 Hours a day, 7 days a week.
• Phone: PRI Housing is ready to take your calls Monday through Friday from 8:00 AM - 5:00 PM PDT
Valuable Reasons for Booking with PRI Housing
• PRI room blocks are guaranteed and contracted with the lowest rate possible, beating internet and direct hotel rates
• Host Hotels & PRI sponsor complimentary shuttle service to the Convention Center
• Breakfast and complimentary Wi-Fi included at many PRI Host Hotels
• Flexible cancellation policy, with no pre-payment or service fees! Book today at no cost until the week of November 12, 2012 when Hotels charge one-night's deposit
• Easy to book, modify or cancel online
• Great networking opportunities with fellow PRI hotel guests
• Booking with PRI Housing at Host Hotels will ensure low hotel rates for future PRI Trade Shows
For any questions, please contact Gabriela or Michelle via email or by calling 949-499-2044.