NHRA's Maynards Launch JCM Driver Development Program
Image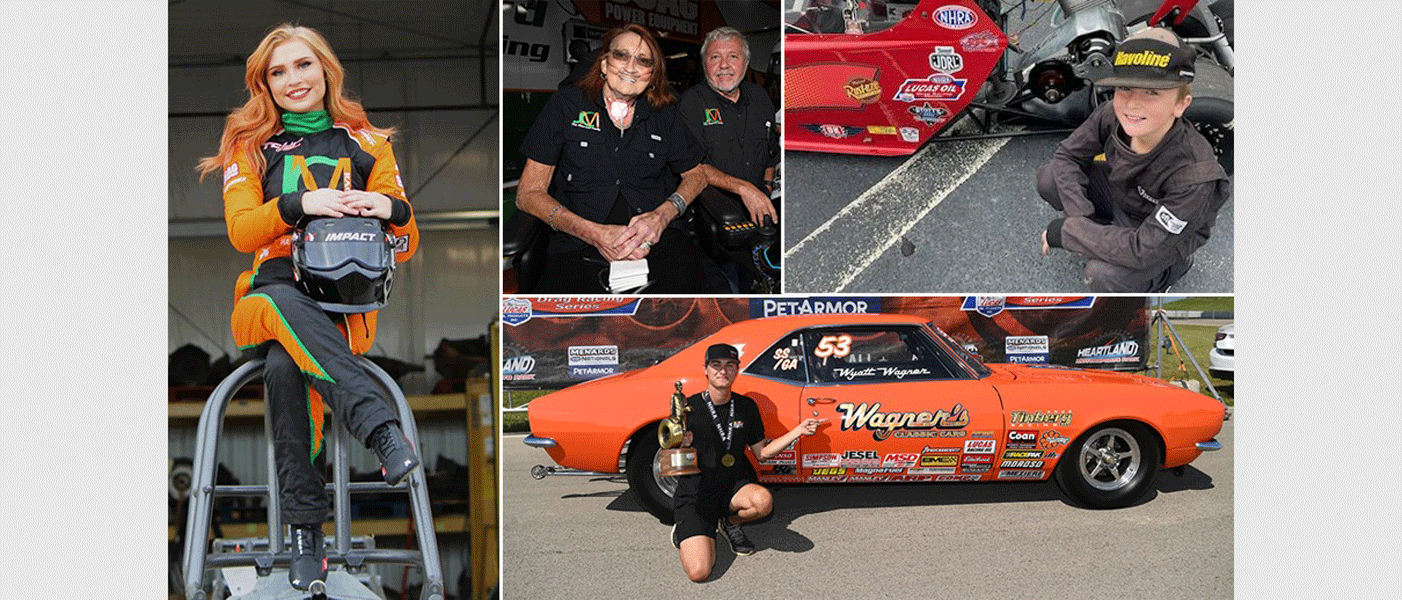 Image courtesy of NHRA, JCM Racing

NHRA team owners Joe and Cathi Maynard have launched the JCM Racing Driver Development program and announced its 2023 lineup of drivers. 
Junior drag racer Waylon Bennett, 10; Super Comp driver Kayleigh Hill, 21; and Super Stock racer Wyatt Wagner, 21, make up JCM Racing's inaugural class of developmental drivers, which was created "to offer young racers the opportunity to hone in and perfect their driving and sponsor relation skills as they work towards a career of competing in the NHRA's professional ranks."
Drivers will receive funding to help offset their operational costs, but the "true value" lies within the access to the JCM Racing team leaders, drivers, and resources. JCM Racing also campaigns two Camping World Drag Racing Series entries piloted by Tony Schumacher and Tim Wilkerson. 
"At any time, our developmental drivers can call upon Tim or Tony and receive guidance from two of the greats. They have a direct line to our front office staff and can consult with them on how to interact with sponsors or ask for advice on things such as putting a marketing deck together..." said Joe Maynard. 
Details for the 2024 program—which will be limited to Jr. Drag Racing League competitors, one driver per division—will be announced on the @JCMNitro Facebook, Twitter, and Instagram pages at a later date.
For more information, visit the announcement here or visit jcmnitro.com.