SEMA Future Leader Network Announces Professional Development Program
Image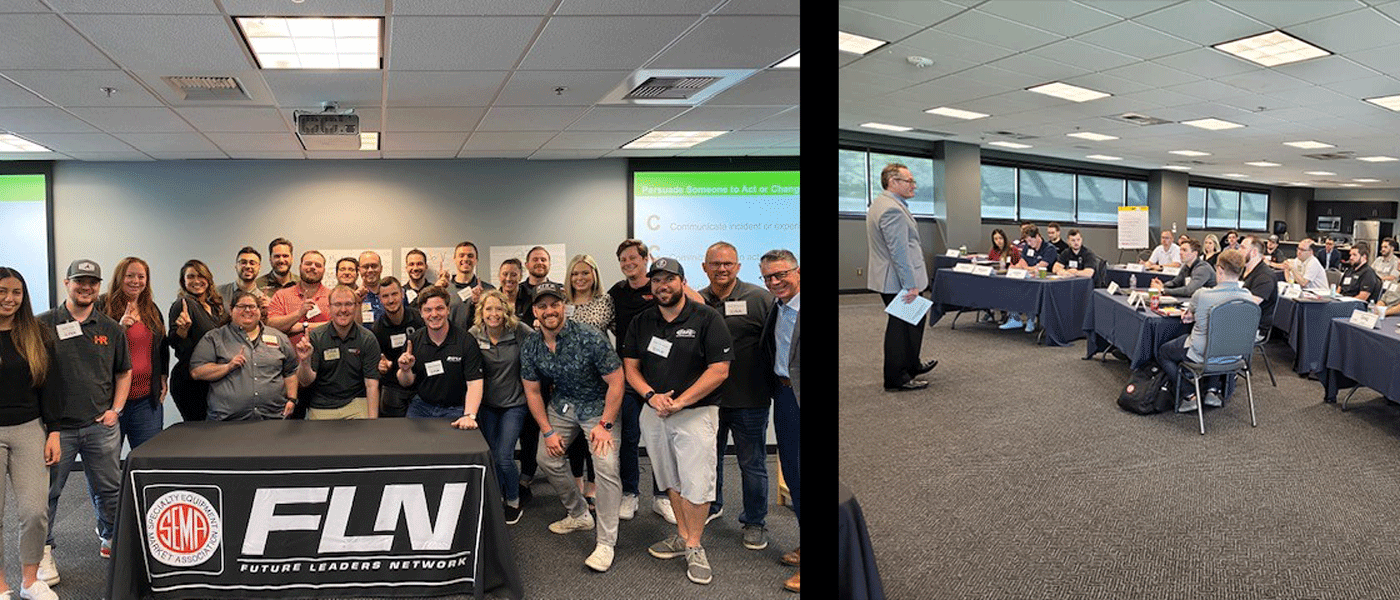 The SEMA Future Leaders Network (FLN) has announced its second annual Professional Development Program (PDP) will take place May 11–12 at the SEMA Garage in Detroit, Michigan. 
Members will be able to participate in one of the world's top leadership training programs presented by Dale Carnegie, which features allows attendees to:
Get to know your teachers and colleagues in an interactive setting with limited attendees.
Network with everyone (even direct competitors). Some classmates might have similar challenges and can share advice and solutions. Past participants of the FLN PDP noted that their favorite aspect of the event was networking with others, and many past participants have stayed in touch to this day.
Receive a workbook with questions, modules, and activities designed to inspire and challenge participants' thinking. Attendees can refer to the book after the event and apply it in their daily interactions.

FLN membership is open to anyone the age of 39 and who is employed by a SEMA-member company. In addition, the PDP program is available to a limited number of FLN members at 50% off the regular fee.
For more information and to submit an application, visit sema.org/fln-pdp.