Hennessey Performance Unveils Venom F5 'Revolution' Hypercar
Image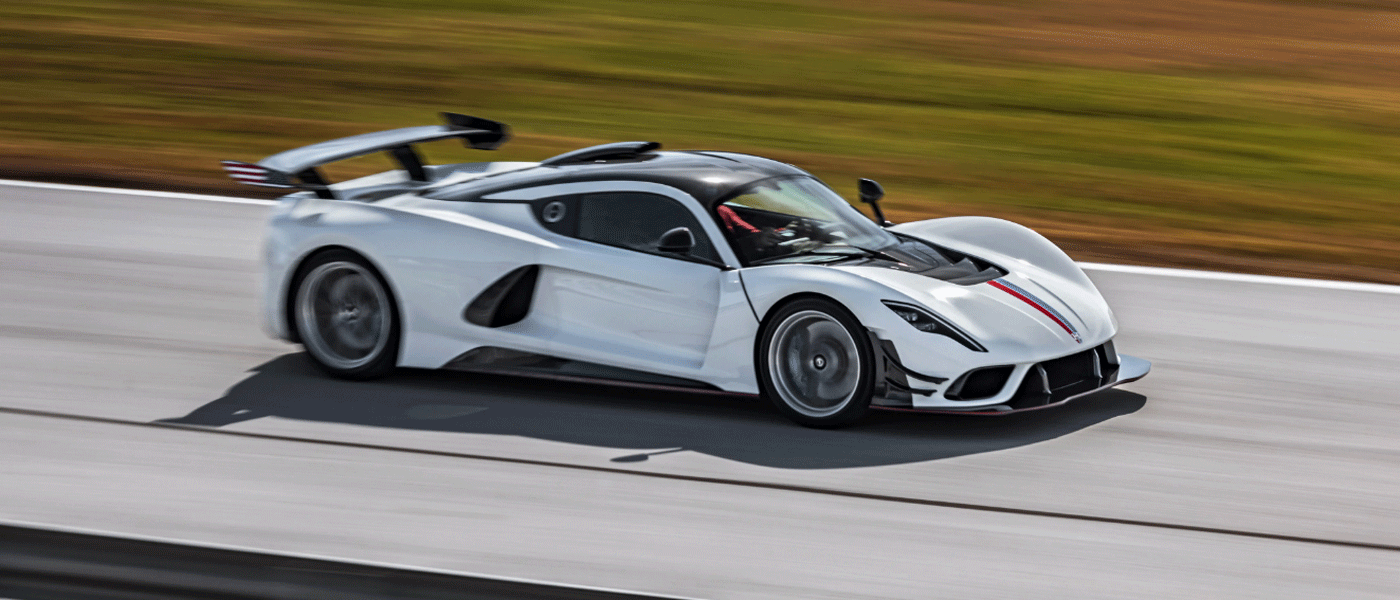 Hennessey Performance—the Texas-based hypercar manufacturer and high-performance vehicle creator—has unveiled a new, lighter-weight, track-focused version of the Hennessey Venom F5. The new Venom F5 Revolution Coupe is designed to be the most powerful and "visceral" pure-combustion hypercar in the world.
Honed by Chief Engineer John 'Heinrocket' Heinricy—who has more than 240 professional races under his belt, including dozens of 24-hour races and multiple race/championship wins—the Revolution Coupe features reworked aerodynamics, suspension, engine cooling, digital telemetry, and reduced mass from the Venom F5.
"From the outset, we designed the Venom F5 hypercar to be ultra-light and monstrously powerful, with dynamics to match. So, taking these ingredients and adding track-focused aerodynamics, suspension, and gearing, enabled us to create a machine that is the ultimate visceral and emotional driving experience," said Heinricy.
Mirroring all other Venom F5 models, mid-mounted in the carbon-fiber monocoque chassis is Hennessey's celebrated twin-turbocharged, 6.6-liter, 'Fury' V8 engine rated at 1,817 bhp. 
For the complete vehicle specs, visit the Hennessey announcement here. For more information, visit hennesseyperformance.com.