New Seminar Video: Motorsports Builders Panel At 2021 SEMA Show
Image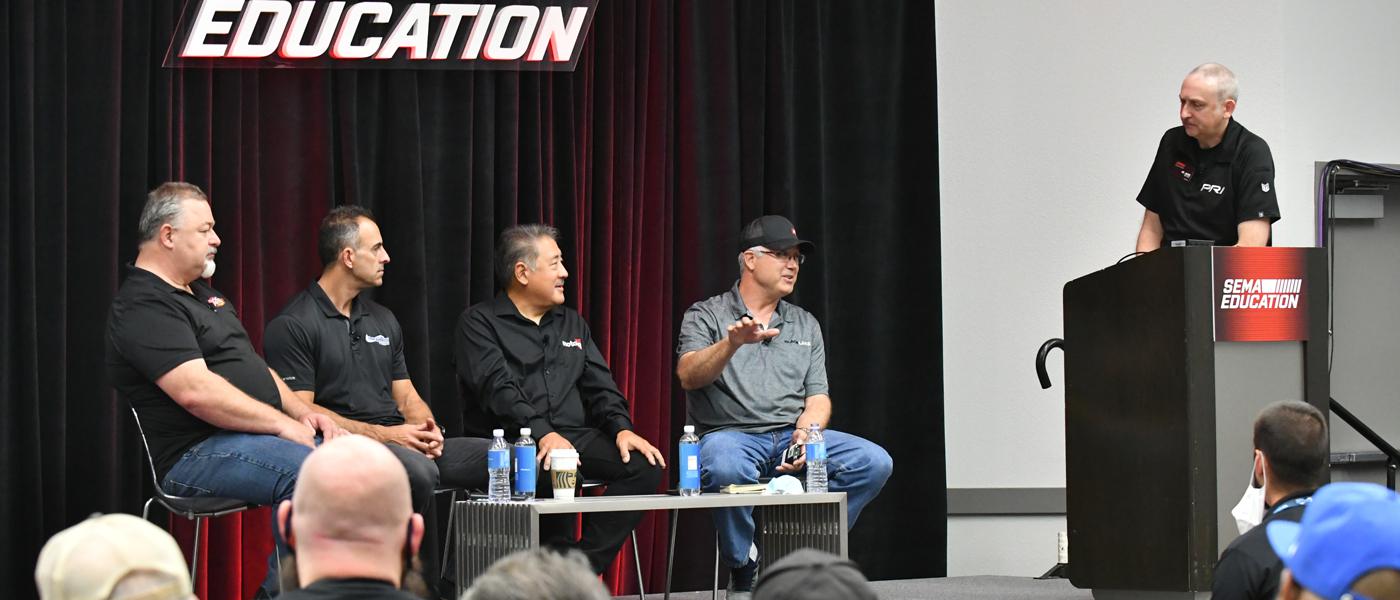 Leaders in the motorsports industry gathered at the 2021 SEMA Show for a unique conversation about the state of the industry. Led by Dr. Jamie Meyer, president of Performance Racing Industry (PRI), the one-hour panel discussion is now available for viewing through the new SEMA Education website at semashow.com/education.     
Featuring Bill Schlieper (owner of PRO Power Racing LLC), Dan Millen (president of Livernois Motorsports & Engineering), Mike Kojima (president of MotoIQ), and Seth Ravndal (owner/CEO of BlackLake Research and Development), the session covers lessons learned during the pandemic, challenges overcome, and what is ahead for the motorsports industry in 2022. Viewers will also get to know the unique background and accomplishments of each panelist, hear experiences with the recent supply chain issues and possible solutions, insight on employment opportunities in the market, and what electric vehicles might mean for the motorsports industry.  
New seminars are added weekly at semashow.com/education. Additional seminars include "How the Pandemic Moved Buyers From Your Showroom to Online, Powered by PRO," "Marketing Shifts – Life After the Golden Age of Print," and "Tactics to Increase Online Market Share."    
Users of the SEMA Education website will need to create a personal profile upon their first visit, which will then provide access to all recordings in the library. 
For more information, visit semashow.com/education.