From The Executive Editor
Image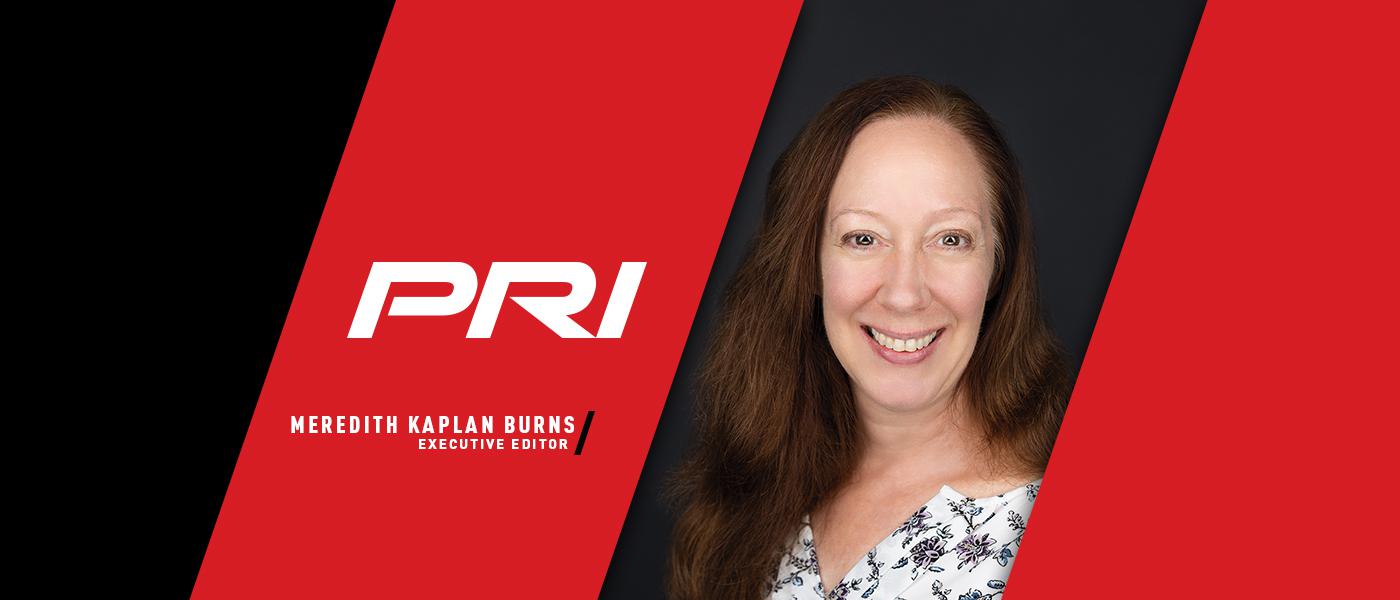 Columbus 1996
When was your first PRI Show? One of my favorite discussions at the PRI Show is listening to others about how long they have been attending the Show. Some go back to Orlando, some have only known Indianapolis, some first visited PRI in Columbus (mine was in 1996), and some even go back to the very early days in Louisville in 1988 (a few of you are proudly raising your hands right now). 
What always strikes me as interesting is just how eager each person is to share with me the number of Shows they've attended, and how willingly they reveal memories from various events. A select few of my favorite highlights from past PRI Shows include the Red Bull Kart Race, the Industry Roundtable, the Twin 25s at Orlando Speedworld, Tony Stewart's first Grand Opening Speaker gig when he was lowered from above the stage to the floor to sit on Santa's lap. Little did we know at the time that Smoke is not a fan of heights, and "Santa" turned out to be his good friend and fellow racer Ken Schrader. Speaking of "smoke," who remembers Smokey Yunick's Smoketron, which literally made some smoke (and maybe even some flames???) of its own. And what about the 50th anniversary celebration of the Chevrolet small block engine where several of the original engineers who were still with us in 1995 were rightfully honored for their contribution to the automotive and motorsports industries. Can you imagine where motorsports would be today if they had not invented the venerable Chevy small block?
One component I'm looking forward to at PRI 2023 is the return of live-action racing with the PRI EV Indy Karting Classic presented by Top Kart USA, which will take place all three days of the PRI Show, in Lucas Oil Stadium. Virtual racing will also be on display as PRI partners with SRO Motorsports Group to present professional simulator races at the Show. Look for more details announced in next month's edition of PRI Magazine. 
If you haven't already finalized your arrangements for the 2023 edition, set for December 7–9, I highly recommend you complete that by visiting pri2023.com. Starting this month, the new version of the PRI App is available, so download it to any smart device from the App Store or Google Play. Use this as your virtual guide to the PRI Show, where you can save favorite exhibitors, products, and PRI Education and exhibitor-sponsored seminars. Plus, you can add notes and photos in your planner or see the virtual floorplan.
With this October edition, we welcome a new addition to the PRI editorial team, Coordinating Editor Jack Haworth. He is already anticipating his first PRI Show as he brings you the PRI Show Preview, beginning on page 64, along with details about our current lineup of first-time exhibitors, beginning on page 68. Stop by these new exhibitors' booths in December, along with the other 1,000-plus race industry suppliers, to prepare your racing operation for a successful 2024 season!