Image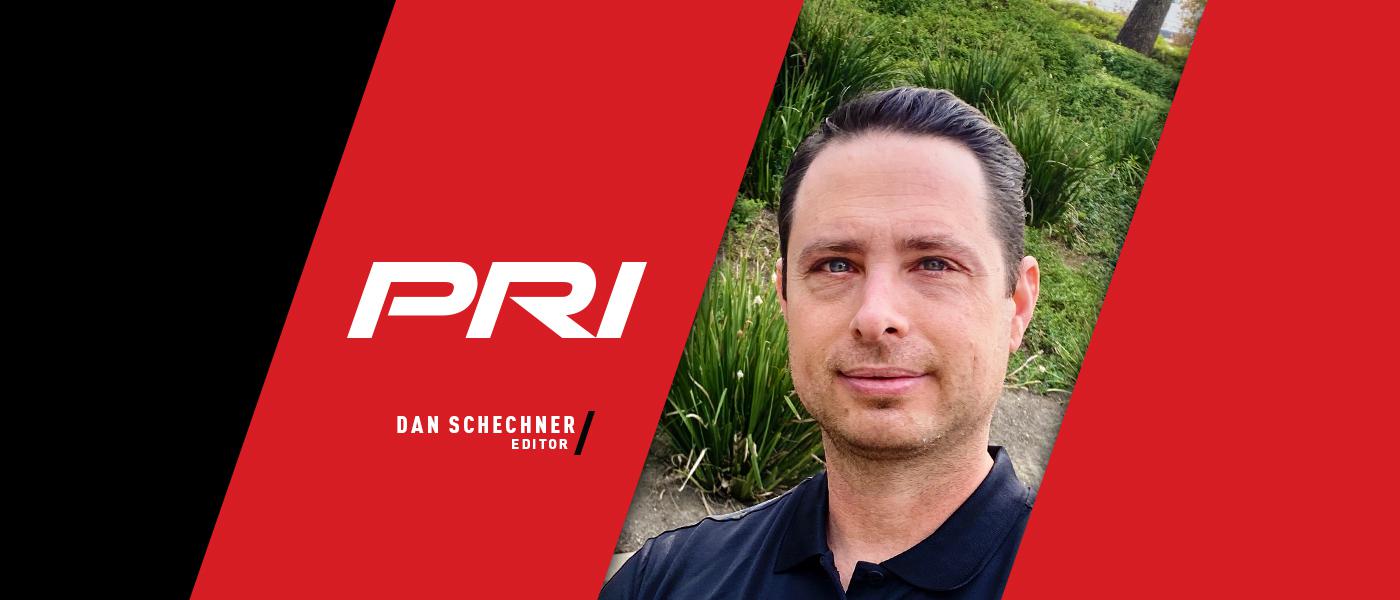 Two things I think while working out the fastest route up the coast for this month's Firestone Grand Prix of Monterey at WeatherTech Raceway Laguna Seca:
1) I think that if Brad Sweet attacks his promotional duties with the same intensity he brings as driver of the Kasey Kahne Racing, NAPA Auto Parts No. 49 sprint car, then competitors, sponsors, and fans at Silver Dollar Speedway are in for one hell of a ride. Sweet, along with partners Kyle Larson and Colby Copeland, recently took over operations for the Northern California clay oval that's become synonymous with its signature event, the Gold Cup Race of Champions. This newish endeavor—the trio officially put pen to paper on Silver Dollar in late November—was a natural extension for Sweet, who got his feet wet promoting a few years' worth of World of Outlaws races at his backyard track in Placerville (CA). That experience, he told us, "led me to search around, trying to figure out, what is this race promotion thing all about? Is it really profitable? Is it always profitable?" The answers can be found in this month's Industry Insights column beginning on page 28, where you'll also discover what outdated mindsets about racing Sweet believes need to change, and how "The Big Cat" plans to rebuild interest in 410 sprints on the Left Coast.
2) I think "diversify" isn't just a
good investment strategy—it may also be one of the keys to keeping drag strips operating across the US. Sadly, track closures have hit the drag racing community like a sledgehammer in recent years. We've all watched as iconic venues like Englishtown, Fontana, Palm Beach, and others have heartbreakingly fallen off the map. And while there isn't one single factor to blame for these tracks' demise, a recurring theme is one of dollars and, well, more dollars. In short, the economics at this time just aren't in racing's corner. "Land is up so much," summarized Keith Haney, who co-owns Osage Casino Tulsa Raceway Park in Oklahoma along with partner Todd Martin. "You get these big corporate groups who come in and say, 'Okay, we're going to give you three or four times earnings on your land.' Or maybe it's 10 times earnings." Haney, who also owns the Summit Racing Equipment Mid-West Drag Racing Series, is in a unique position, with interest on both sides of the equation. Which is why we sought his perspective for this month's Special Report "Course Correct?" on the troubling trend of drag strip closures. But the piece by writer Steve Statham, which begins on page 40, takes a multidimensional look at the issue, which is to say it's not all doom and gloom. There are, we found, strategies for owner/operators to help stem the tide. As we alluded to earlier, a proven and replicable one involves branching out into new uses, whether it's leasing space for storage or commercial businesses, hosting events like outdoor concerts or drive-in movie screenings, or filling open days with driving/training courses. As source Steve Williams, chief business development officer at K&N, explained: "The race tracks that are going to survive are the ones that realize there's a whole list of ways to create income that then allow the race track to still put on these events, but they're not solely reliant upon the income of the actual race to keep the race track operating." Complex problems often require creative solutions. And drag racers are nothing if not resourceful. Due to necessity, there may be no better time to put that ingenuity to work.