Image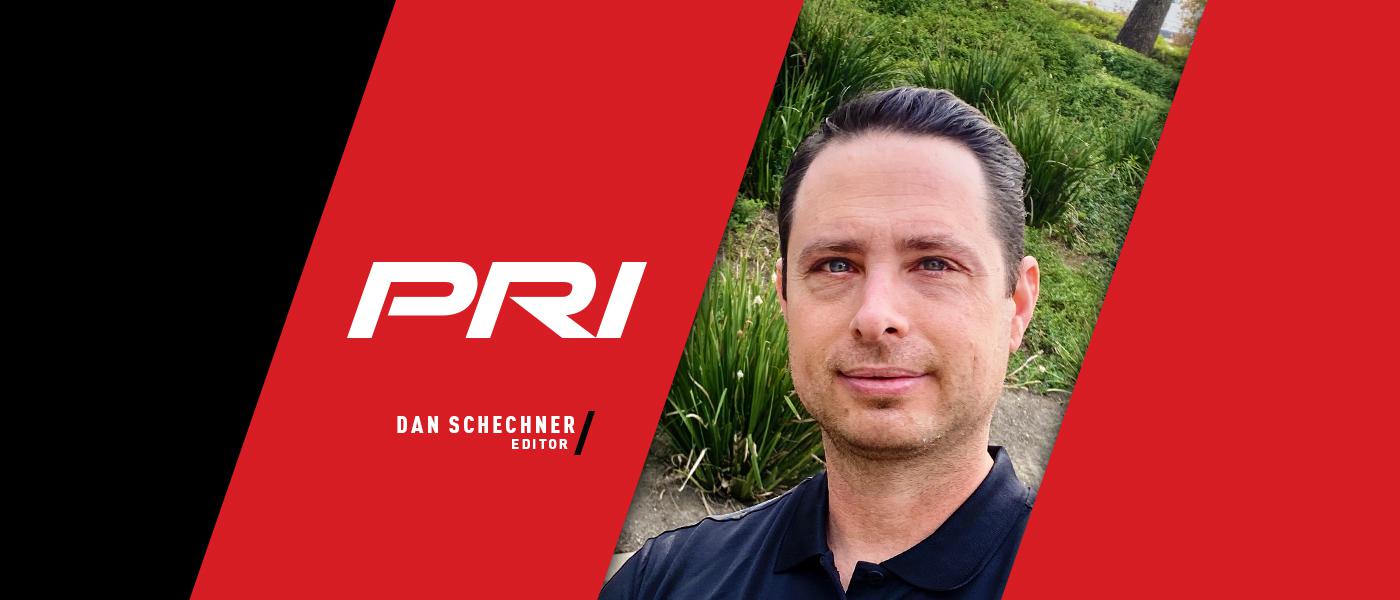 Couple of thoughts as we look ahead to the 61st NOS Energy Drink Knoxville Nationals Presented by Casey's later this month: 
1) I think it's not surprising that Stephan Papadakis' career has followed an upward trajectory that shows no signs of leveling off. From his emergence as a local legend in Southern California's sport compact and import scene circa the late 1990s through his transition from driver to owner of the winningest team in Formula Drift history, Papadakis has achieved remarkable levels of success. Spend a few minutes with him, as PRI contributor Jeff Zurschmeide did recently in preparation for this month's Industry Insights column, which begins on page 28, and it's easy to see why. Sure, Papadakis can tune and wrench with the best of them, but what we found particularly telling were his approach to management ("I float in and out of micromanaging") and his philosophy on team-building in motorsports, which he articulated thusly: "[Take] on what you can complete—be realistic about what you're trying to achieve and whether you can do that with the resources you have. Then, networking and reputation are at least as important as performance on track, because at the end of the day, it's not just about winning, it's about people wanting to race with you…. There are so many aspects to motorsports and so much time in motorsports that's not racing on the track, so make sure that you're enjoying those parts." Based on what he's accomplished so far—and his innate desire to always embrace and conquer the next challenge—we'd say Papadakis has identified a winning formula. 
2) I think you'll appreciate how we came up with the idea for this year's annual Machinery Row Preview, which starts on page 48. It originated from an email that got circulated through the PRI offices back in February. In it, the owner of a well-known environmental products and solutions provider shared that his company had just closed a major sale stemming from its presence at last year's PRI Trade Show. The order came about "all because of the PRI show," he wrote, "[which] helped them to see the fit and finish of the equipment." I should note here that for our team, it doesn't get any better than this. Hearing firsthand that the PRI Show helps buyers make connections, find solutions, and conduct business with hundreds of the industry's top manufacturers and service providers is our version of turning a 38-second lap at IMS. It's why we suit up. But after exchanging some in-person (and virtual) high-fives on account of our exhibitor's win, it occurred to us that this scenario was not unique, that there was no doubt many of these types of stories out there. We also agreed that these stories needed to be told. Now, all we had to do was find them. That proved to be easier than expected, as the PRI Show exhibitors we contacted were more than happy to turn us on to customers whose equipment purchases at recent PRI Shows had paid real dividends for their companies' operations. Give this piece a read—and in the pages that follow see the dozens of suppliers set to display in this year's Machinery Row. There may very well be an exhibitor or two in there whose products or services could be a game-changer for your business.