Image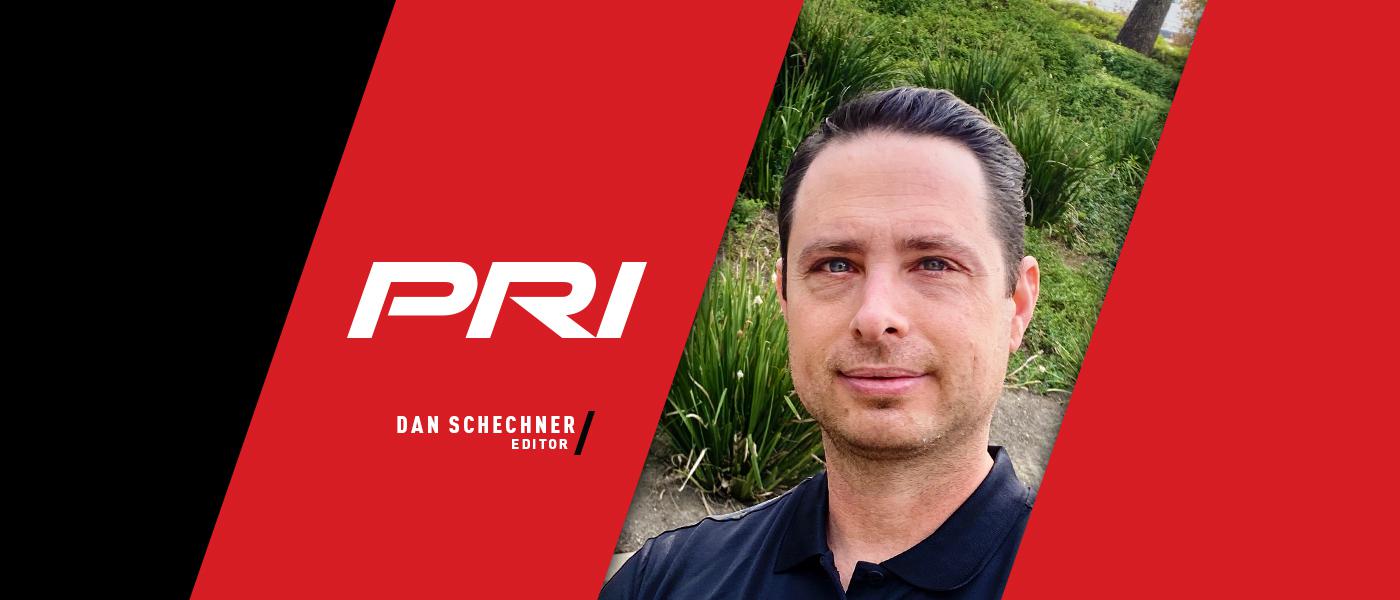 Three things I think while admiring the accomplishments of the great Bobby Unser, 87, who sadly passed away as this issue was going to press. The industry, indeed, has lost one of its fiercest competitors:
1) I THINK SOME OF THE REVELATIONS in our behind-the-scenes report on PRI's groundbreaking Road Tour surprised even me. Rewind to last fall, when PRI made the difficult decision to shelve our illustrious Trade Show for the first time in 32 years. Not much of a decision, really, as our hand was all but forced by powers beyond our control. Unfortunately, it also left us with few viable options to fill the void and, most importantly, serve our industry. But out of misfortune came opportunity, and the team here quickly rallied behind a concept that essentially flipped the script on our annual gathering in Indianapolis: "If we can't bring the industry to PRI, why not bring PRI to the industry?" And just like that the PRI Road Tour was born. In a nutshell, we proceeded to take some of the world's top content creators, load them into a van, and send them to nearly 100 motorsports parts manufacturers, speed shops, engine builders, car builders, tuners, WDs, race tracks, museums and more over two-and-a-half months to capture the images, tell the stories, and uncover the treasures from our innovation- and heritage-rich motorsports community. Taking this program from idea to reality was a journey in itself, and you'll no doubt enjoy discovering how it all came together, straight from those who made it happen, beginning on page 50.
2) I THINK AFTER READING THIS MONTH'S Industry Insights column featuring Pikes Peak International Hill Climb Executive Director Megan Leatham, my bucket list just grew by one. Leatham, who took the position with no motorsports experience to speak of, has leaned instead on her natural leadership and organizational skills to shepherd the iconic event through a decade of growth and good financial stewardship. Her resume is even more impressive when you consider the logistics involved in hosting a one-day race that's twelve-and-a-half miles up the side of a mountain. It starts with a unique partnership between the Hill Climb, the city of Colorado Springs, Colorado, and Peak National Forest to maintain the venue. "It's not meant to be a race course," Leatham told us, "and that is what makes it so exciting. For one fantastic day each year, everything goes away and the road turns into a race course." As for the people, a crew of about 15 full-time staff and contract workers balloons to a few hundred race officials, volunteers and seasonal employees each June. For more on the event's racer selection process, why EVs are so effective at altitude, and what makes the Peak such a draw, see our coverage beginning on page 38.
3) I THINK WHAT MANUFACTURERS like Eagle Specialty Products, Anderson Composites and others are experiencing, as highlighted in our piece titled "Still Spiking," is not unusual among motorsports parts suppliers. After a month or so of uncertainty last spring, a number of companies saw sales take off around summer. Well, here we are a year later and demand hasn't let up. This scenario no doubt falls into the "good problem" category. But it's nonetheless created challenges—order fulfillment, labor shortages, shipping delays, etc.—that require smart solutions. Get the inside story on how some of the industry's brightest operators are adjusting to this unprecedented (and unpredictable) reality in our story beginning on page 112.