Image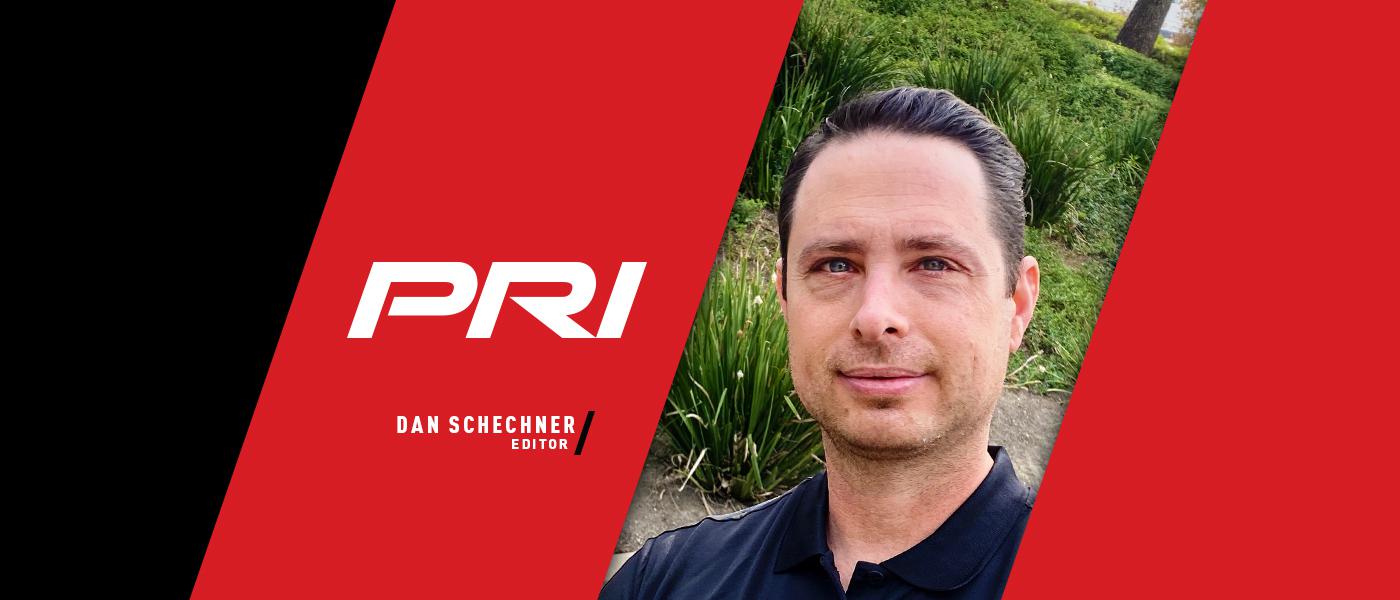 Two things I think as we turn the page to a new year filled with opportunity for motorsports professionals:
1) I think the annual PRI Trade Show
is usually a good measuring stick for the state and relative well-being of our industry; a vibrant Show typically bodes well for the coming season. So if the feedback we've received from last month's event is any indication, then racing and performance organizations by and large should be on sound footing for the foreseeable future. Over three-plus jam-packed days we witnessed some 1,000 exhibiting companies showcasing scores of new parts, equipment, technology, and solutions designed to help racers go faster and businesses work smarter. Speed secrets were shared and discovered not just throughout the aisles of the Indiana Convention Center and Lucas Oil Stadium, but in conversations and connections made into the evening at activities like the PRI Happy Hour and Exhibitor Reception, and venues like PRI's unofficial after-hours headquarters, St. Elmo Steak House (and its magnificent ribeye). But I digress. As always, we'll present full coverage of the Show in next month's issue of PRI Magazine. But for a more immediate fix we invite you to visit our social media pages, in particular Facebook and Instagram, where our team currently is—and will continue—rolling out exclusive video, galleries, and more from an unforgettable week in Indianapolis. 
2) I think change can be a good
thing, especially when it challenges deep-rooted beliefs that may only serve to preserve a status quo. For context: Not long ago I had the opportunity to talk racing with an all-time great. This legendary sports figure wasn't a hero of the oval, drag strip or road course, though. No, this was three-time Super Bowl champion and NFL Hall of Famer Emmitt Smith, who also co-owns the Xfinity Series team Jesse Iwuji Motorsports. Our private sit-down, made possible through the efforts of SEMA Education Director Pamela Brown-Matthis, was arranged so that PRI could gather further insight and information for our Special Report in this month's issue. Titled "Advantage, Athlete," it focuses on professional ballplayers' involvement in motorsports, but with two distinct goals. First, we wanted to learn more about why pro ballers past and present were attracted to racing to begin with. What is it about the sport that draws people like Smith, Michael Jordan, and others in? Second, we sought to gauge what impact these figures had—or could have—on helping to grow the industry beyond its present reach. While the lion's share of reporting and writing was handled by regular contributor Steve Statham, we did get to incorporate some thoughtful commentary from Smith, who I found to be extremely passionate about not just racing, but also about expanding the sport into new, more inclusive spaces. He made a number of salient points, in fact, several of which you'll find in Statham's piece beginning on page 42. One in particular that stuck with me was his response when asked where motorsports could advance the ball, so to speak: "It hasn't really tapped into the diversity of thought, which has not been attractive to the whole of the masses," he said. "In order to attract the whole of the masses, the masses have got to feel like they are appreciated and welcome and wanted. If you stay on the same path, well, you're going to get the same results. But if you change, you may take a little risk, but the risk could be worth the reward when you start…to bring more visibility, more eyeballs onto the sport. So leveraging the sport to really what it can become, and bonding it to the vision of what it can become, is extremely important."