Image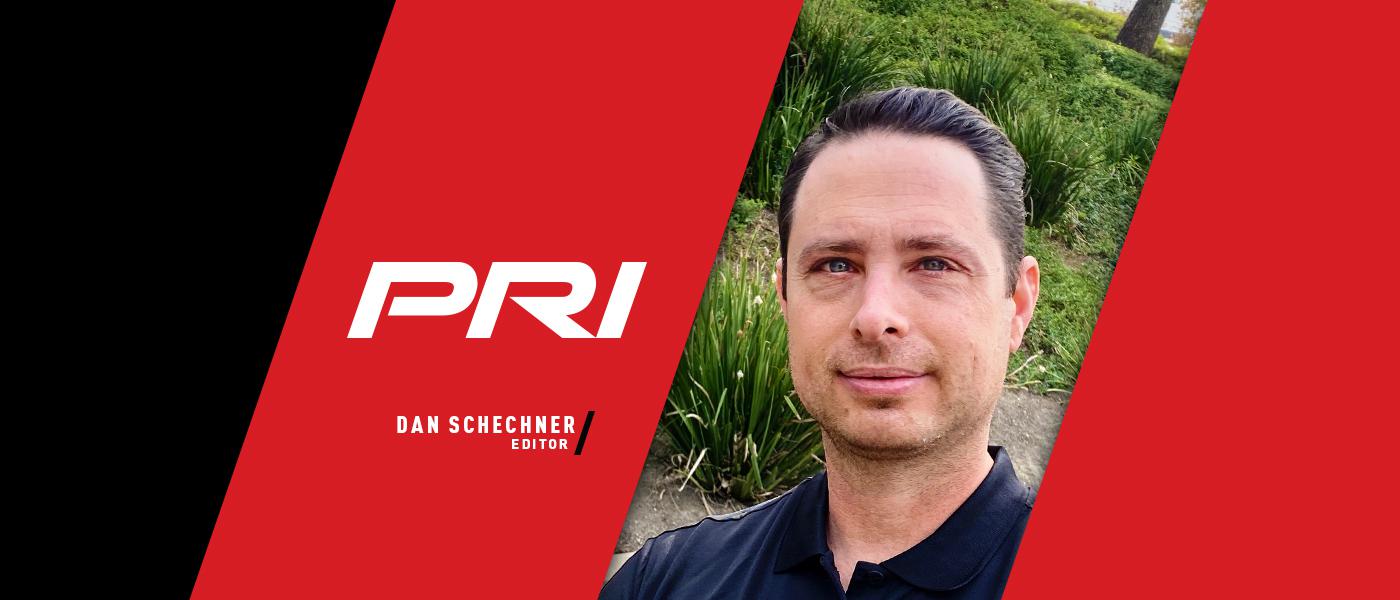 Three things I think as we breakin a new year (following proper break-in procedures, of course):
1) I think the momentum from
last month's PRI Trade Show is going to propel this industry into a period like no other. Since early 2020, every racing business and operation—no matter how large or small—spanning all form and level of motorsports, has dealt with unique challenges and unanticipated speed bumps along the way. And while we're not out of the woods yet (i.e., stubborn labor shortages, supply chain backups, etc.), there's still good reason for optimism throughout the performance marketplace. As noted above, nearly 1,000 premier manufacturers and service providers recently showcased their latest go-fast parts before tens of thousands of buyers and media in a way that shouted, "We're back!" while transforming the Indiana Convention Center and Lucas Oil Stadium once again into the mecca of motorsports. It was an astonishing display, and if I were a wagering man I'd put my last Andrew Jackson on the prospect that PRI 2022 will be yet another Show for the ages. 
2) I think your motorsports
business stands to benefit tremendously from the industry-focused coverage we've got planned throughout PRI Magazine and across our digital properties in 2022. Popular columns like Ask the Experts, Stop Doing That…Do This Instead, and Make the Case are back with leading subject-matter specialists on hand to answer questions, offer guidance, and present compelling arguments on both sides of a hot-button topic to help business owners advance their operations and make well-informed decisions on how to best serve customers and grow their market share. Returning, too, are our award-winning feature articles on the racing segments, parts, equipment, and issues that matter most to motorsports professionals…. What you've come to expect in these pages. But we'll also be rolling out a slew of fresh-for-'22 content in the coming months as well, including exclusive data and in-depth reporting from PRI's market research team, expanded top product and service picks, troubleshooting and technical articles from the deepest bench of expert sources in the game, behind-the-scenes dispatches from this year's edition of the iconic PRI Road Tour, previews of new PRI Trade Show features and exhibitor specials, and much more. 
3) Speaking of what's new, I think you're really going to enjoy reviewing each month's Membership section of PRI Magazine, where we'll share the important work of our dedicated advocacy teams based in Washington, DC, and across the nation; provide useful tech tips and education from our industry-leading partners; and check in with PRI Members on the projects and initiatives they're hard at work on, including exclusive updates from their factories, shops, and showrooms, how they're embracing new opportunities, their outlook for the near- and long-term, and much more. To set the stage, our January Membership coverage begins on page 122 with a visit to newly minted Antron Brown Motorsports and its do-everything namesake, who this year looks to add a fourth NHRA Top Fuel crown to an already overcrowded trophy case. Hmmm, if I were a wagering man I'd say…. Anyway, be sure to keep an eye on this space for the latest on all things PRI Membership. 
Here's to a prolific and prosperous 2022 racing season!