Image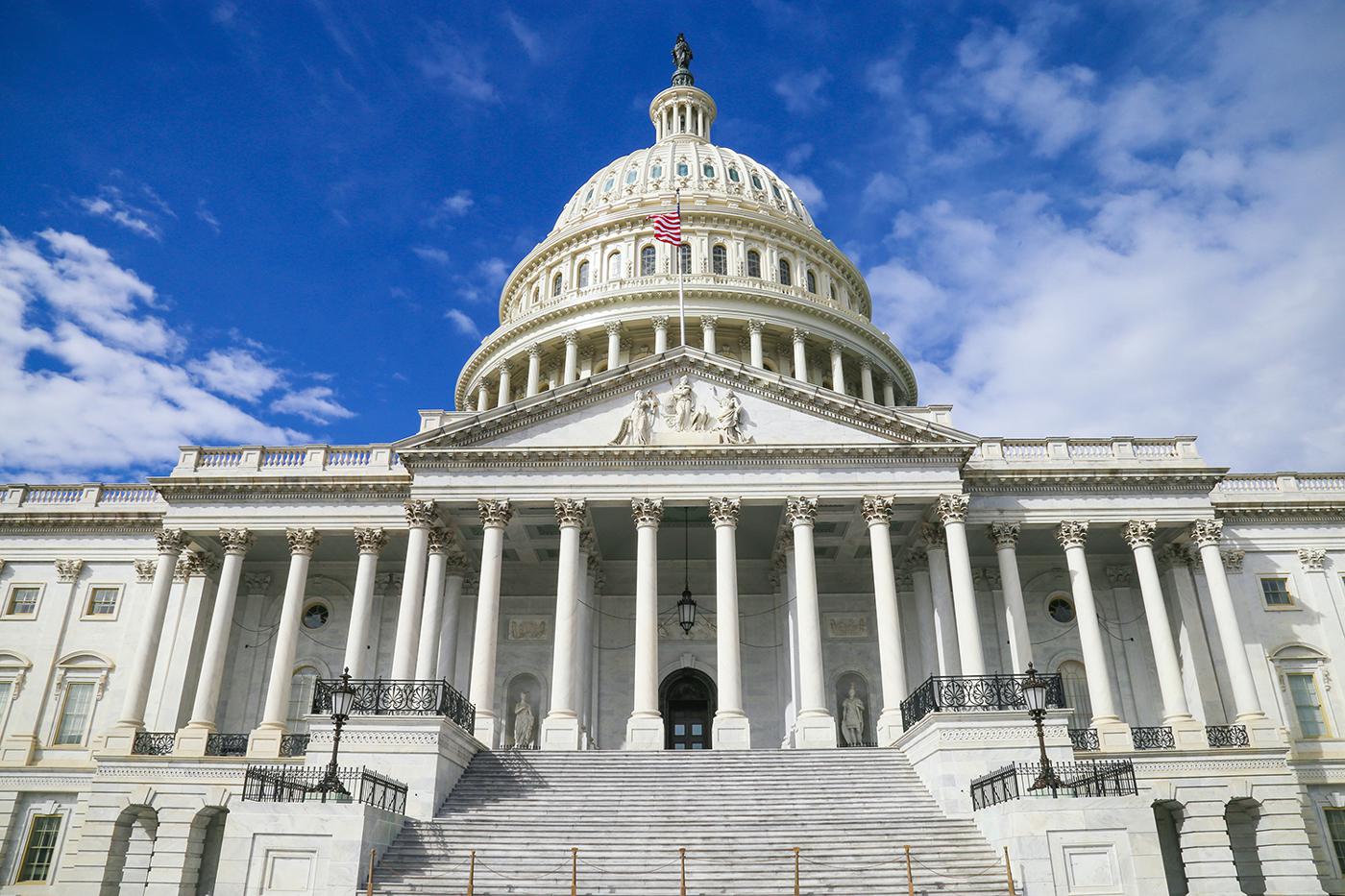 Tracking legal, legislative, and regulatory developments impacting the racing and performance industry.
PRI's dedicated advocacy team based in Washington, DC, works nonstop to protect motorsports. We are currently tracking several initiatives on the federal and state levels, including an update on the critically important RPM Act, action needed to help restore the Bonneville Salt Flats, relief for race track operators, best practices for tracks to host fans, and new legislation on tax credits for California manufacturers.
Pressing Congress To Pass The RPM Act
Congress has seen an outpouring of support for the "Recognizing the Protection of Motorsports Act" (RPM Act) in 2021. The racing community and the motorsports parts industry have blanketed Congressional offices with nearly 1.1 million letters supporting the bipartisan measure to protect Americans' right to convert street vehicles into dedicated race cars. It also enshrines into law that it is legal for motorsports-parts businesses to sell products that enable racers to compete.
PRI thanks everyone who has taken the time to submit a letter to their lawmakers, as members of Congress must be reminded that they need to act in order to protect racing from EPA overreach. The work isn't over, however, as PRI is currently collaborating with the RPM Act's strongest supporters in Congress to officially reintroduce the bill in a way that maximizes its chances of becoming law. PRI is also working with congressional offices that support the RPM Act to find other pathways to enact it.
Recently, six US senators requested that the US Senate Environment and Public Works Committee include the RPM Act in the upcoming highway bill, which must become law before the current authorization expires on September 30. 
Passing the RPM Act is PRI's top federal legislative priority. It would reverse the EPA's interpretation that the Clean Air Act (CAA) does not allow a street vehicle to be converted into a dedicated race car, an American tradition that was unquestioned for nearly 50 years. In 2015, the EPA took the position that converted vehicles must remain emissions-compliant, even though they are no longer driven on public streets or highways. For more information, contact Eric Snyder at erics@sema.org. 
Tell The Government: Funds Earmarked For Bonneville Salt Flats Must Be Spent
Money appropriated by the US Congress and the State of Utah to restore the Bonneville Salt Flats is in jeopardy. The US Bureau of Land Management (BLM) and Utah Department of Natural Resources (DNR) signed a Memorandum of Understanding in April 2020 to create the "Restore Bonneville" program, but no action has been taken as of late April 2021.
"We thank the federal and state lawmakers who directed the BLM and DNR to agree to allow increased salt pumping. It was a cause for celebration since it represented years of discussions between the primary stakeholders—DNR, BLM, Intrepid Potash, Inc., and the land speed racing community," said Daniel Ingber, PRI's Vice President of Government and Legal Affairs. "Money has been appropriated, but nothing has been spent to date to save this imperiled landmark. Until the agreement is implemented, it is only a piece of paper, and Bonneville remains endangered."
BLM and DNR must complete a detailed project outline before more than $2 million is released. The project is modeled after a similar 1997–2002 pilot program and aims to increase salt pumping by upgrading essential infrastructure. Today, equipment is capable of pumping around 300,000 tons of salt per year, but the new program aims to increase it to over one million tons and help restore the once 13-mile race track, which today sits at under eight miles.
To help, contact DNR and BLM and urge them to implement the previously agreed-upon restoration program at votervoice.net/SEMA/campaigns/60483/respond.
Update On Grants For Race Tracks
As previously reported (see PRI Magazine, March 2021), the PRI Government Affairs team's main priority in 2021 is to help race tracks receive additional government relief. The initiative began as part of a $15 billion provision included in a COVID-19 relief bill enacted in late 2020, but unfortunately, it did not apply to race tracks and related outdoor venues.
As of late April, race tracks and related categories were not eligible for the relief, which began as a "Save Our Stages" campaign for theaters, concert venues, and comedy clubs, and was included in the winter stimulus package that Congress passed as the Shuttered Venues Operators Grant (SVOG) program. 
"We applaud the US Small Business Administration (SBA) for its efforts to implement the SVOG program, as it will help to save live performing arts entertainment businesses. We do, however, respectfully urge the SBA to determine that other family and community-focused activities, including motorsports, horse racing events, mobile amusement such as carnivals, and a range of recreation venues including county, state, and regional fairs, are also eligible for SVOG," Ingber said. "These live event operators have endured financial hardship through no fault of their own and play an important role in providing entertainment and a sense of community in areas across the nation." 
Because of this hurdle, the PRI legal team has recently proposed a broader definition of entertainment venues to include race tracks. The expanded proposal would provide an additional $15 billion designated solely for outdoor venues affected by the COVID-19 pandemic, including equestrian venues, fairgrounds, and circuses. PRI has also formed a coalition of businesses, including SEMA, Off-Road Business Association (ORBA), United States Motorsports Association (USMA), United Four Wheel Drive Associations, American Horse Council, and Diving Equipment & Marketing Association (DEMA) to help to get the word out on the initiative.
Motorsports facilities—and the racing community at large—are encouraged to contact lawmakers at votervoice.net/SEMA/campaigns/79360/respond. 
PRI Publishes Best Practices Guidelines For Race Tracks
With state and local COVID-19 restrictions easing around the country, many race tracks can once again host events with fans. Participants, workers, and spectators' health and safety are everyone's top priority, and PRI has race facilities covered. 
In addition to maintaining an up-to-date directory of each state's motorsports reopening status, PRI has published a step-by-step "Back to Green Flag" guidance document to help ensure track operators can responsibly get back to business. The guidelines, which cover everything from event ticketing to participant safety and concession procedures, can be downloaded under the Published Guidelines section at pages.message.performanceracing.com/racetrack-info-state-list/. 
The document has been shared with race facilities around the nation and will help benefit the entire racing industry.
"Several states are requiring event organizers to submit COVID-19 mitigation plans in order to reopen," Ingber said. "PRI has published the 'Back to Green' guidance document with the goal to get everyone back on track faster, and to do so safely. This will benefit all parties involved, from the tracks to racers, support businesses and fans."
Each track's circumstances are unique, and PRI encourages track owners to work with local, regional, and state administrative officials to adapt this guide to their specific situation. 
For more information on the "Back to Green Flag" guide, please contact prisupport@performanceracing.com. 
California Introduces Manufacturing Tax Credit Legislation
California Assemblymember Tim Grayson (D-Concord) has introduced PRI-supported legislation (AB 904) that would create a new tax credit designed to stimulate long-term capital investments in manufacturing. 
If enacted, the measure would provide Golden State manufacturers with more than 100 employees with a 5% credit against taxes imposed for the purchase of qualified tangible personal property, which includes equipment, machinery, computers, or computing software involved in the manufacturing process. Small manufacturers with fewer than 100 employees would be eligible for a 6% tax credit. The credit covers up to $1,000,000 in qualified investments and can be carried over for up to five years beginning in 2022.
"The hope is that the tax break will spur motorsports manufacturers to invest in cutting-edge tools and processes that will give them a leg up on their competition," Ingber said. "California is notorious for being unfriendly toward businesses, and we've seen dozens of stories in the media about companies relocating to more welcoming environments. The goal is to make the state more competitive at the global level, with a particular focus on small businesses."
The legislation would help generate new opportunities for California's manufacturers and create high-paying jobs, which is critical as the state recovers from the pandemic. AB 904 would also help revitalize California's diverse workforce and enhance technical skills that lift the entire economy.
Assemblymember Grayson is a member of the SEMA State Automotive Enthusiast Leadership Caucus and was the 2019 winner of SEMA's Stephen B. McDonald Legislator of the Year award. He and his wife Tammy are auto enthusiasts, and included in their collection are two classic Ford Mustangs.
Request support for AB 904 by contacting state assembly members at votervoice.net/SEMA/campaigns/83618/respond. For more information, contact Christian Robinson at christianr@sema.org. 
For more information and to contact lawmakers, visit votervoice.net/SEMA/campaigns.