MidwayPlus: How To Make Your Wholesale Transactions Easy 
Image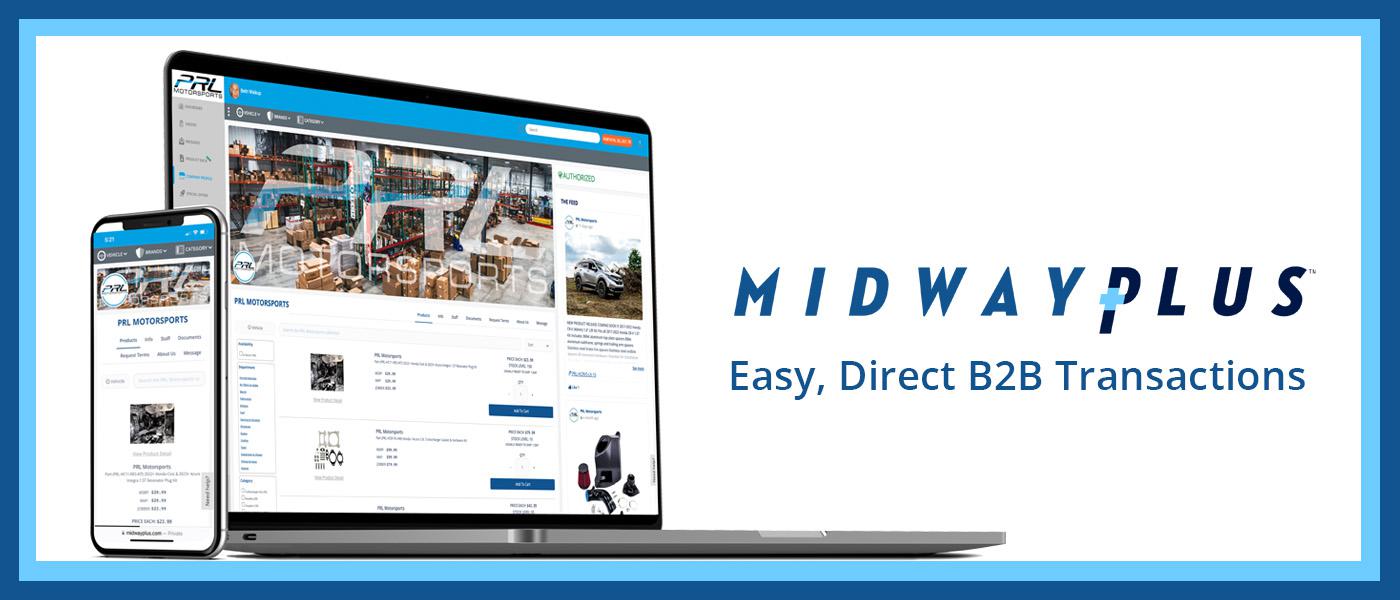 B2B relationships are evolving quickly, and most manufacturing businesses aren't digitally equipped to keep pace with customer demands for an online wholesale shopping experience. 
Online ordering, drop shipping, and inventory updates are now expected by your wholesale customers. And when it comes to wholesale ordering, resellers prefer self-service over email or talking to sales representatives..  
A private and secure ordering portal is no longer a luxury for wholesale manufacturers. It's the difference between a thriving business and a business that is burdened with inefficient processes and high overhead costs.
Do any of the following statements apply to your company?
Our Brand's varying wholesale programs live in post-it notes, spreadsheets, and experiential knowledge among our sales representatives, not in our ERP. How do we get from here to a seamless, self-service B2B portal?
Our ERP has limited pricing rules for products and customers. How do we ensure each user sees accurate pricing for every SKU?
All of our wholesale orders are manually entered into our system by our order entry clerks.

MidwayPlus solves all three of these problems and more... 
MidwayPlus connects Manufacturer's product data, pricing tiers, build times, discounts, marketing, to Resellers with its customized technology for an all-encompassing wholesale shopping experience.
Its software solution leverages API integrations into your ERP to deliver a seamless, real-time buying experience for your customers. In addition, its online B2B portal operates without the restrictions of regions and time zones. It's your 24/7 B2B online sales channel that uses industry-specific online tools to efficiently and accurately process orders without the manual entry.
Modernize your go-to-market strategy. Manage your price list, distribute your data, and automate your state sales tax compliance, all on MidwayPlus—the only B2B portal built for the racing and automotive aftermarket industries.
For more information, visit midwayplus.com.