Win With Wegner And The New LS 427 Weekend Warrior
Image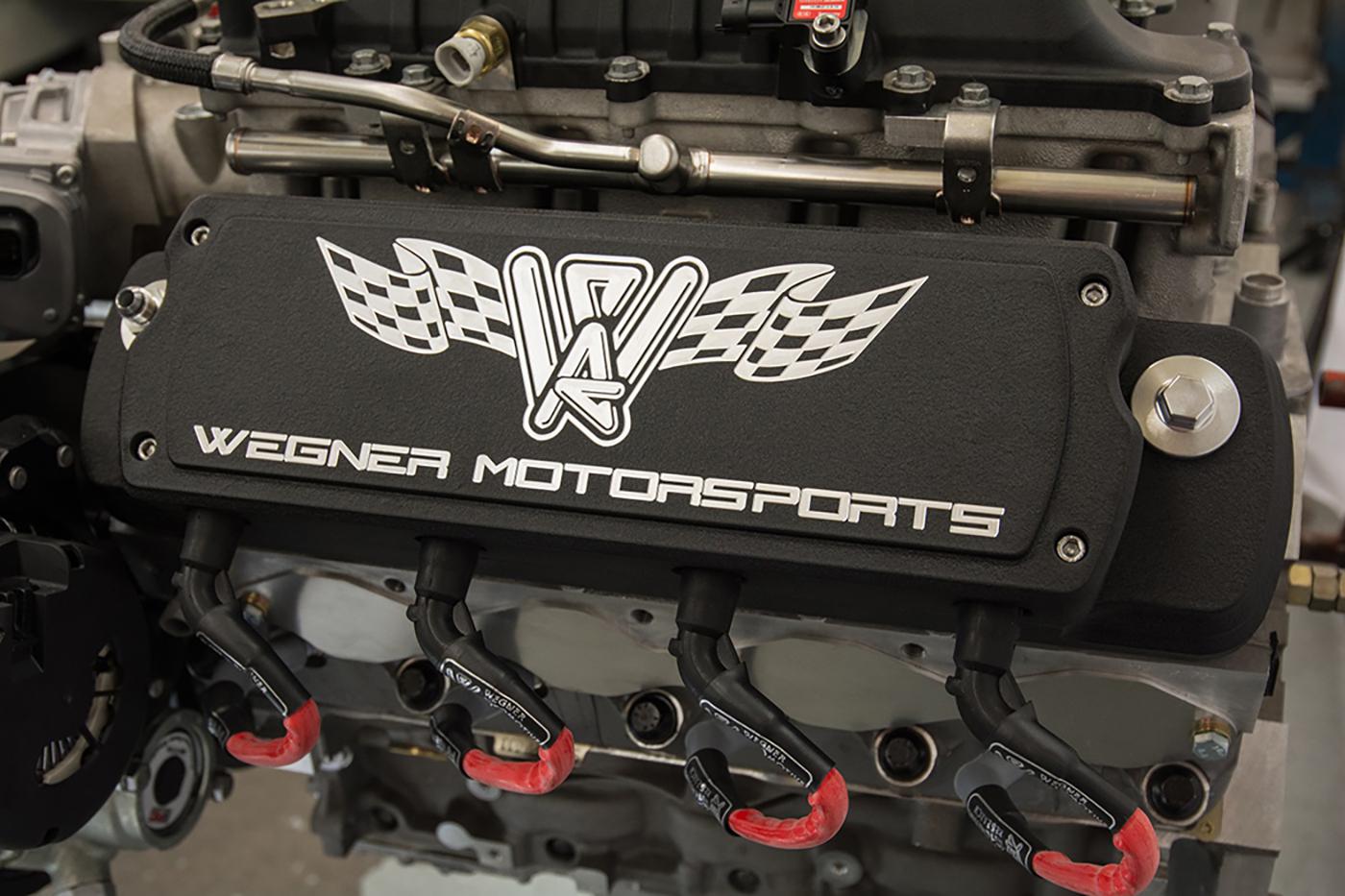 From the creator of the original NASCAR LS Spec Engine and the DIRTcar Series W16, Wegner Automotive Research is proud to introduce its newest sealed and encrypted engine, the LS 427 Weekend Warrior.
The foundation of the sealed motors is a strong and reliable engine that doesn't compromise on horsepower or quality components, while still remaining affordable for the passionate racer on a budget – the "Weekend Warrior." These engines allow racers to run an entire season with basic engine maintenance and a cost effective annual rebuild. The price to performance ratio is critical to deliver to customers, providing an engine combination that reliably provides racers with winning success.
The newest addition, the Wegner LS 427 Weekend Warrior, is built with a Dart Iron block with 13:1 compression, in-house CNC ported LS7 cylinder heads with matched premium components, and a forged rotating assembly. It also has the power and durability for a competitive advantage to win. Racers will appreciate the expertise and quality components used in the design of the engine as well as the reliability and horsepower provided by such an economical motor. Holley 850 carb, W.A.R. tuned is provided as an option, as well as the option for an aluminum Dart block, which lightens the engine weight by 100 lbs. The weight of the LS 427 Weekend Warrior with the iron block is 500 lbs.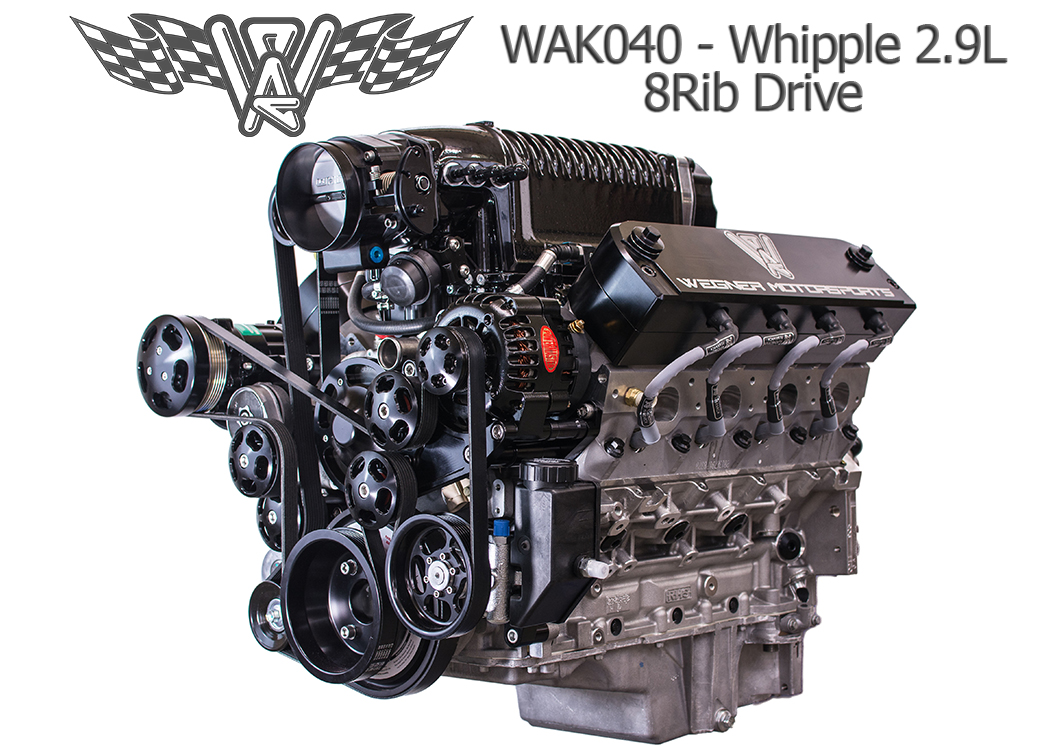 Wegner Automotive Research, started in 1975 by Carl Wegner, was built from a racing pedigree. Carl was a hard-working innovator and quickly became a leader in the industry by consistently developing and building championship winning race motors for top teams, from NASCAR all the way down to the local race track. This innovation and expertise are consistently applied to the engines still supplied today. Sadly, in April 2019, Carl passed away, leaving his family and employees to continue his legacy of building premium racing and performance engines and components. His son Casey was born and bred in the performance racing industry, working alongside his father from a very young age. Casey has managed the production machine shop for almost 20 years, along with overseeing the ProTouring engine builds and performance product offerings. We sit down with Casey for a Q&A for more details on Wegner Automotive and the new LS 427 Weekend Warrior.
What is the LS 427 Weekend Warrior engine package?
We are offering a complete engine package from the oil pan up to an optional W.A.R. tuned 850 Holley carburetor. The foundation of the LS 427 engine is the Dart Iron block that we refine with our race prep details. A complete forged rotating assembly, with a 4" stroke crank, 4340 rods and our Wegner spec. pistons. Our CNC ported GM LS7 6 bolt heads are outfitted with premium components of titanium intake and SS exhaust valves, mounted with ARP head studs. Everything from the distributor, plug wires, and spark plugs are supplied, along with an ATI crank damper, Stewart water pump, alternator and full Wegner front drive. The engine is encrypted, sealed, and dyno tested in house. Additionally, we offer the Weekend Warrior with an optional aluminum Dart block.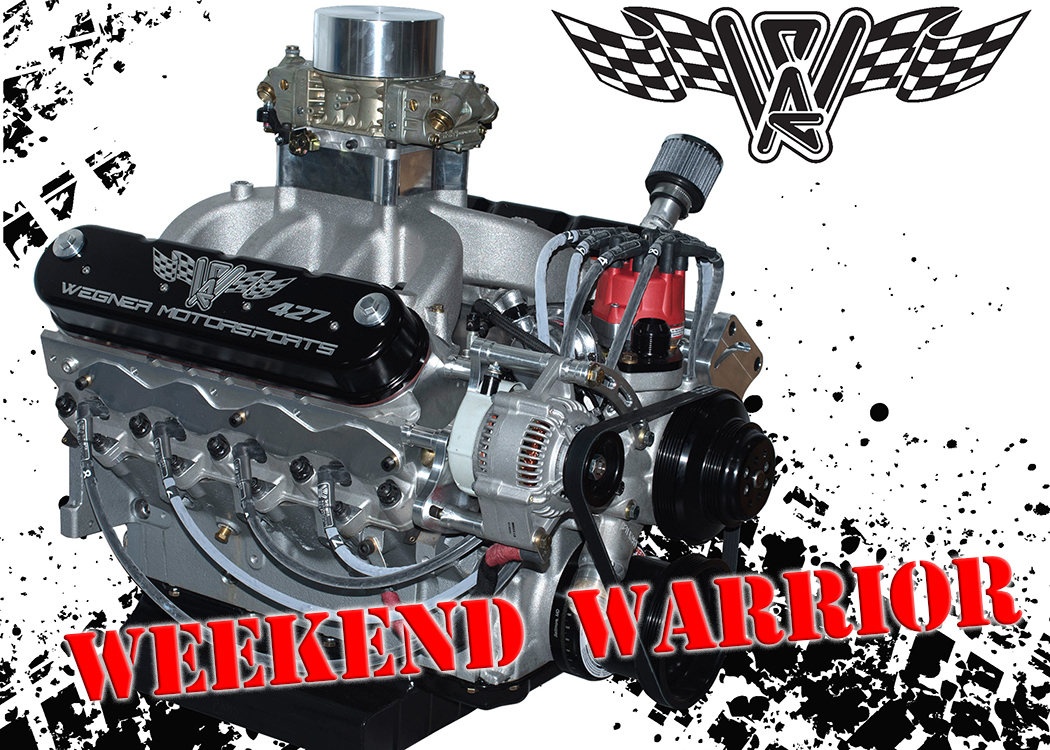 What is the cost of the engine?
My dad's greatest passion was to build strong, reliable engines for his customers. To help the sport of racing by making it easier for the racer on a budget to compete—and to help fill the field every night so that the tracks and the sport as a whole would thrive. We developed the 427 Weekend Warrior with this same mindset, to be an affordable yet high-quality engine option for racers. It can be purchased for $18,900, the optional Holley 850 carb W.A.R. spec for $1,325, or save and buy the pair together for only $19,950. The optional aluminum block, which lightens the weight of the engine by 100 lbs., is an additional $3,500. The estimated cost for an annual rebuild/annual refresh is $6,000. Interested customers may speak with our sales reps. for more details.
What else is new at Wegner Automotive?
Our new street engine and ProTouring engine packages have been popular. We have also recently released a 10rib supercharger serpentine belt drive for LSx and LTx engines, to dependably support over +1100hp. Take a look at our website for all of our product offerings. If you do not see what you need, please call and ask how we can tailor our products to your needs.
What is in store for 2020?
Wegner looks forward to continuing to support its existing racing customers and add more wins to the trophy case, as well as working with new customers and tracks with the 427 Weekend Warrior to carry forward the legacy my father spent his life building. There is also a shop expansion underway and we will be adding new CNC machining equipment to continue to grow Wegner Automotive and meet the growing needs of our customers.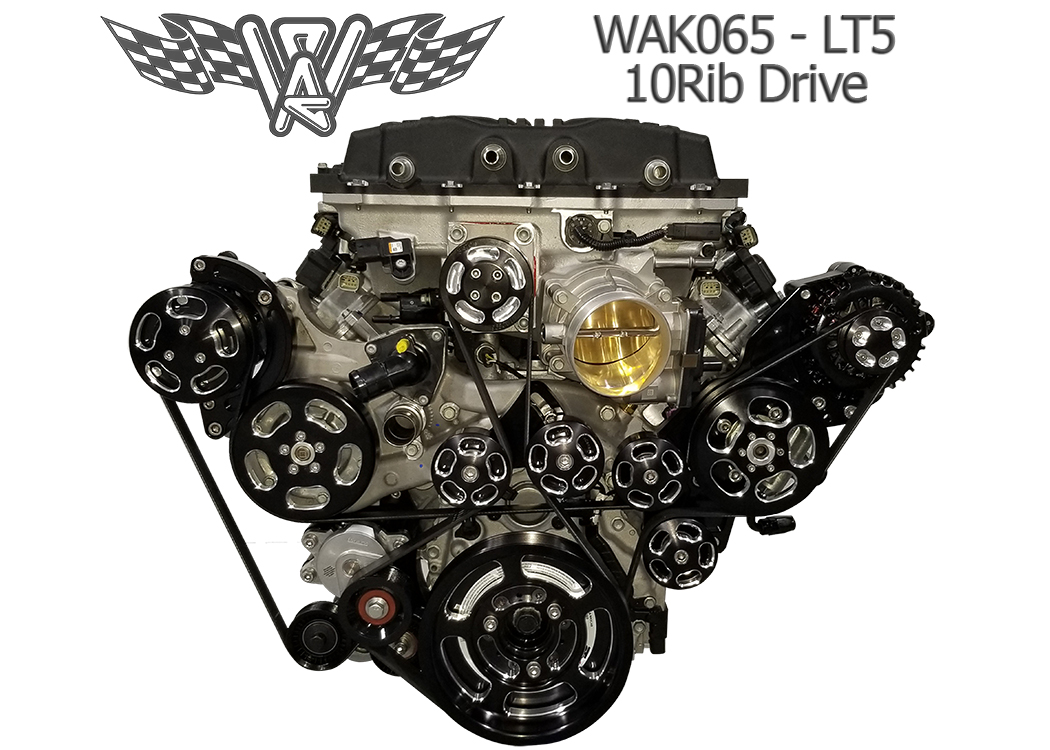 How should customers contact Wegner for more information?
Customers can call the shop at (920) 394-3557 and ask for Casey or our engine shop manager, Dennis. They may also email office@wegnerautomotive.com, or visit our website at WegnerAutomotive.com. We will also have the 427 Weekend Warrior on display at the PRI Trade Show Booth #630. Please stop by and check it out!