Evasive Motorsports, Turn 14 Go Electric For 2021 Pikes Peak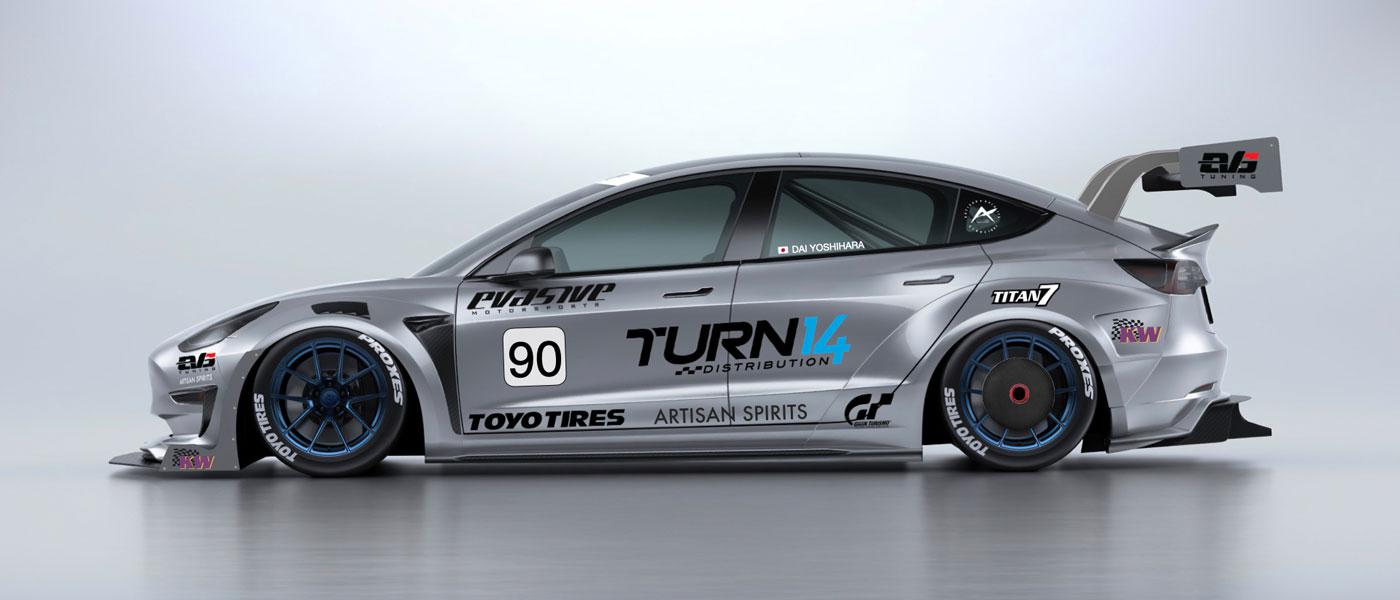 Evasive Motorsports and Turn 14 Distribution are "going electric" for the 99th running of the Broadmoor Pikes Peak International Hill Climb (PPIHC) presented by Gran Turismo, set for Colorado Springs, Colorado, on June 27. It will be the first time the team uses a fully electric platform in "The Race To The Clouds."
Turn 14 Distribution will serve as the title sponsor for the Evasive Motorsports Tesla Model 3 Performance vehicle, driven by Turn 14-sponsored racer Dai Yoshihara. 
"Turn 14 Distribution's goal to be an industry leader is consistent with our involvement in this project. We love the sound and emotion of internal combustion engines but recognize and support the increasing growth of the EV and hybrid market by the OEs. Evasive Motorsports sees this, too, and we are happy to partner with them on this effort," Turn 14 Distribution Director of Marketing Daryl Sampson said. 
For more information, visit turn14.com, evasivemotorsports.com, or ppihc.org.