39 Events Highlight 2023 NOW600 Micro Sprint National Schedule
Image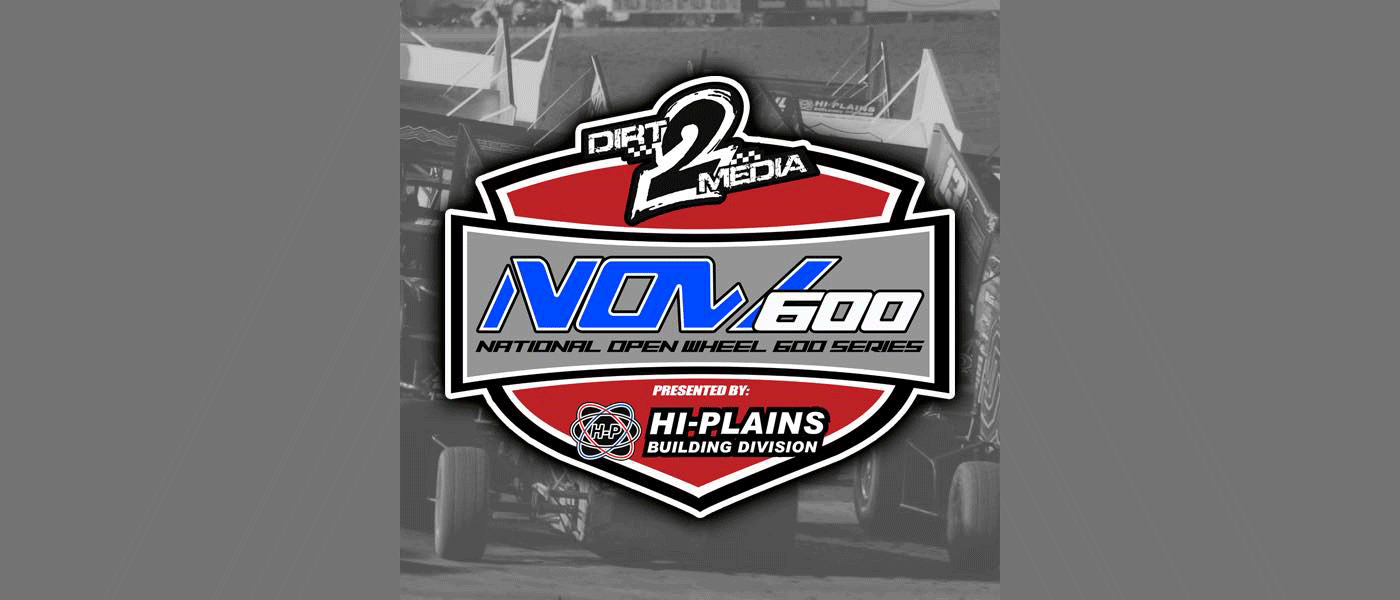 Officials with the Dirt2Media NOW600 Micro Sprint National Championship presented by the Hi Plains Building Division have announced the 2023 schedule, which features 39 events at 16 different tracks in seven states across the central US. 
Kicking off the season on February 24–25, the Ark-La-Tex Speedway in Vivian, Louisiana, will host its first-ever NOW600 event. The season opener will also serve as the series' first national event in the state. 
Highlights include the $1,022.22-to-start Dirt2Media Deuces Wild Shootout at US 24 Speedway in Logansport, Indiana, on September 28–30, along with the $2,100-to-win and $300-to-start NOW600 Nationals at Creek County Speedway in Sapulpa, Oklahoma, on November 3–4.
The National Championship wraps up on November 10–11 with the first-ever visit to Gulf Coast Speedway in Alvin, Texas. 
Events will be streamed live on now600.tv. For more information, visit now600series.com.
2023 Dirt2Media NOW600 Micro Sprint National Championship presented by Hi Plains Building Division Schedule of Events:
2/24: Ark-La-Tex Speedway - Vivian, LA
2/25: Ark-La-Tex Speedway - Vivian, LA
3/10: Port City Raceway - Tulsa, OK (Restricted ONLY)
3/11: Port City Raceway - Tulsa, OK (Restricted ONLY)
3/24: Grayson County Speedway - Bells, TX
3/25: Grayson County Speedway - Bells, TX
4/14: Dallas County Speedway - Urbana, MO
4/15: Dallas County Speedway - Urbana, MO
4/28: Sweet Springs Motorsports Complex - Sweet Springs, MO
4/29: Sweet Springs Motorsports Complex - Sweet Springs, MO
5/5: Port City Raceway - Tulsa, OK
5/6: Port City Raceway - Tulsa, OK
6/7: Caney Valley Speedway - Caney, KS (Sooner 600 Week)
6/8: Creek County Speedway - Sapulpa, OK (Sooner 600 Week)
6/9: Red Dirt Raceway - Meeker, OK (Sooner 600 Week)
6/10: Port City Raceway - Tulsa, OK (Sooner 600 Week)
6/23: Belleville High Banks - Belleville, KS
6/24: Belleville High Banks - Belleville, KS
7/6: Rush County Speedway - La Crosse, KS
7/7: Dodge City Raceway Park - Dodge City, KS
7/8: Dodge City Raceway Park - Dodge City, KS
7/11: Red Dirt Raceway - Meeker, OK (Restricted & Non-Wing ONLY)
7/12: Solomon Valley Raceway - Beloit, KS (Restricted & Non-Wing ONLY)
7/28: KAM Raceway - Hastings, NE
7/29: KAM Raceway - Hastings, NE
8/18: Jefferson County Speedway - Fairbury, NE
8/19: Jefferson County Speedway - Fairbury, NE
9/1: Sweet Springs Motorsports Complex - Sweet Springs, MO (Pete Frazier Memorial)
9/2: Sweet Springs Motorsports Complex - Sweet Springs, MO (Pete Frazier Memorial)
9/28: US 24 Speedway - Logansport, IN (Dirt2Media Deuces Wild Shootout)
9/29: US 24 Speedway - Logansport, IN (Dirt2Media Deuces Wild Shootout)
9/30: US 24 Speedway - Logansport, IN (Dirt2Media Deuces Wild Shootout)
10/19: Port City Raceway - Tulsa, OK (KKM Giveback Classic)
10/20: Port City Raceway - Tulsa, OK (KKM Giveback Classic)
10/21: Port City Raceway - Tulsa, OK (KKM Giveback Classic)
11/3: Creek County Speedway - Sapulpa, OK (NOW600 Nationals)
11/4: Creek County Speedway - Sapulpa, OK (NOW600 Nationals)
10/10: Gulf Coast Speedway - Alvin, TX
11/11: Gulf Coast Speedway - Alvin, TX (Season Championship)