World Of Outlaws Unveils 2023 Sprint Car Schedule 
Image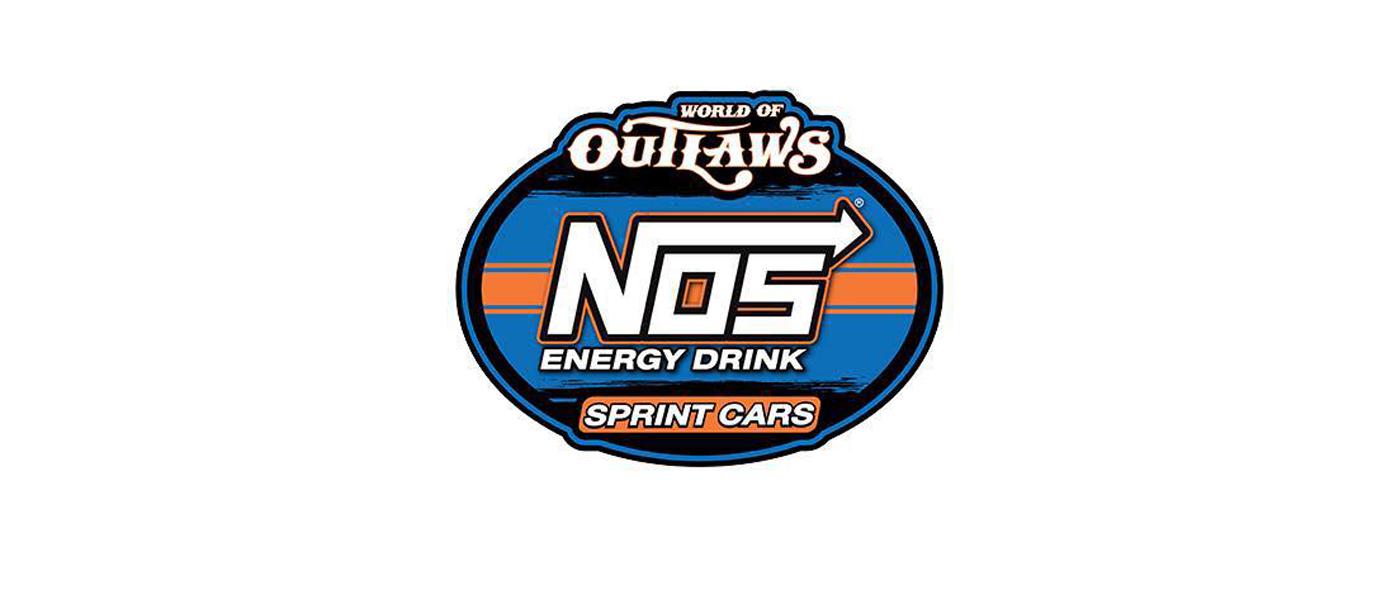 Officials with the World of Outlaws NOS Energy Drink Sprint Car Series have announced the 2023 schedule.
"The Greatest Show on Dirt" will feature 87 nights of racing at 36 different venues across 19 states.
For the 19th consecutive season, the World of Outlaws season will begin in the Sunshine State with three days at Volusia Speedway Park (Barberville, Florida) for the DIRTcar Nationals (Feb. 9–11) with an expanded $20,000-to-win, $1,500-to-start finale. Then, the cross-country campaign will take the Series to 19 different states before concluding in North Carolina for the championship-crowning World Finals at the Dirt Track at Charlotte in North Carolina (Nov. 1–4).
"Every year, we continue to build the best schedule we can for drivers and fans across the country," said World of Outlaws CEO Brian Carter. "I'm excited for the journey we've put together, which includes the biggest races in Sprint Car racing, our new Spring Swing through Pennsylvania, the thrill of combining the World of Outlaws and 'Bike Week' and so much more."
The entire season will be streamed live on DIRTVision. 
For more information, visit worldofoutlaws.com.
 
FULL 2023 SCHEDULE
Thursday-Saturday, Feb. 9-11 - Volusia Speedway Park (Barberville, FL)
Sunday-Monday, March 5-6 - Volusia Speedway Park (Barberville, FL)
Friday-Saturday, March 10-11 - Port Royal Speedway (Port Royal, PA)
Friday, March 17 - Williams Grove Speedway (Mechanicsburg, PA)
Saturday, March 18 - Lincoln Speedway (Abbottstown, PA)
Friday, March 24 - Talladega Short Track (Eastaboga, AL)
Saturday, March 25 - Magnolia Motor Speedway (Columbus, MS)
Friday, March 31-Saturday, April 1 - Devil's Bowl Speedway (Mesquite, TX)
Friday, April 7 - US-36 Raceway (Osborn, MO)
Saturday, April 8 - 81 Speedway (Park City, KS)
Friday-Saturday, April 14-15 - Federated Auto Parts Raceway at I-55 (Pevely, MO)
Friday-Saturday, April 21-22 - Knoxville Raceway (Knoxville, IA)
Friday, April 28 - Tri-City Speedway (Granite City, IL)
Saturday, April 29 - Tri-State Speedway (Haubstadt, IN)
Friday-Saturday, May 5-6 - Eldora Speedway (Rossburg, OH)
Wednesday, May 10 - Lincoln Speedway (Abbottstown, PA)
Friday-Saturday, May 12-13 - Williams Grove Speedway (Mechanicsburg, PA)
Friday, May 19 - Attica Raceway Park (Attica, OH)
Saturday, May 20 - Sharon Speedway (Hartford, OH)
Friday-Saturday, May 26-27 - Atomic Speedway (Chillicothe, OH)
Monday, May 29 - Lawrenceburg Speedway (Lawrenceburg, IN)
Friday, June 2 - River Cities Speedway (Grand Forks, ND)
Saturday, June 3 - Ogilvie Raceway (Ogilvie, MN)
Friday-Saturday, June 9-10 - Knoxville Raceway (Knoxville, IA)
Friday-Saturday, June 16-17 - Beaver Dam Raceway (Beaver Dam, WI)
Wednesday-Saturday, June 21-24 - Huset's Speedway (Brandon, SD)
Friday, June 30-Saturday, July 1 - Cedar Lake Speedway (New Richmond, WI)
Friday, July 7 - 34 Raceway (West Burlington, IA)
Saturday, July 8 - Wilmot Raceway (Wilmot, WI)
Tuesday, July 11 - Attica Raceway Park (Attica, OH)
Friday-Saturday, July 14-15 - Eldora Speedway (Rossburg, OH)
Wednesday, July 19 - BAPS Motor Speedway (York Haven, PA)
Friday-Saturday, July 21-22 - Williams Grove Speedway (Mechanicsburg, PA)
Saturday-Sunday, July 29-30 - Weedsport Speedway (Weedsport, NY)
Friday-Saturday, August 4-5 - Federated Auto Parts Raceway at I-55 (Pevely, MO)
Wednesday-Saturday, August 9-12 - Knoxville Raceway (Knoxville, IA)
Thursday-Saturday, August 17-19 - Jackson Motorplex (Jackson, MN)
Friday, August 25 - River Cities Speedway (Grand Forks, ND)
Saturday, August 26 - Red River Valley Speedway (West Fargo, ND)
Thursday, August 31-Saturday, September 2 - Skagit Speedway (Alger, WA)
Monday, September 4 - Grays Harbor Raceway (Elma, WA)
Thursday-Saturday, September 7-9 - Silver Dollar Speedway (Chico, CA)
Friday, September 15 - Keller Auto Speedway (Hanford, CA)
Saturday, September 16 - Placerville Speedway (Placerville, CA)
Friday, September 22 - Eldora Speedway (Rossburg, OH)
Saturday, September 23 - Sharon Speedway (Hartford, OH)
Friday-Saturday, September 29-30 - Williams Grove Speedway (Mechanicsburg, PA)
Friday-Saturday, October 6-7 - Port Royal Speedway (Port Royal, PA)
Friday, October 13 - 81 Speedway (Park City, KS)
Saturday, October 14 - Lakeside Speedway (Kansas City, KS)
Friday-Saturday, October 20-21 - TBA
Wednesday-Saturday, November 1-4 - The Dirt Track at Charlotte (Concord, NC)