Reveal The Hammer Outlaw Late Models Announces 2023 Schedule 
Image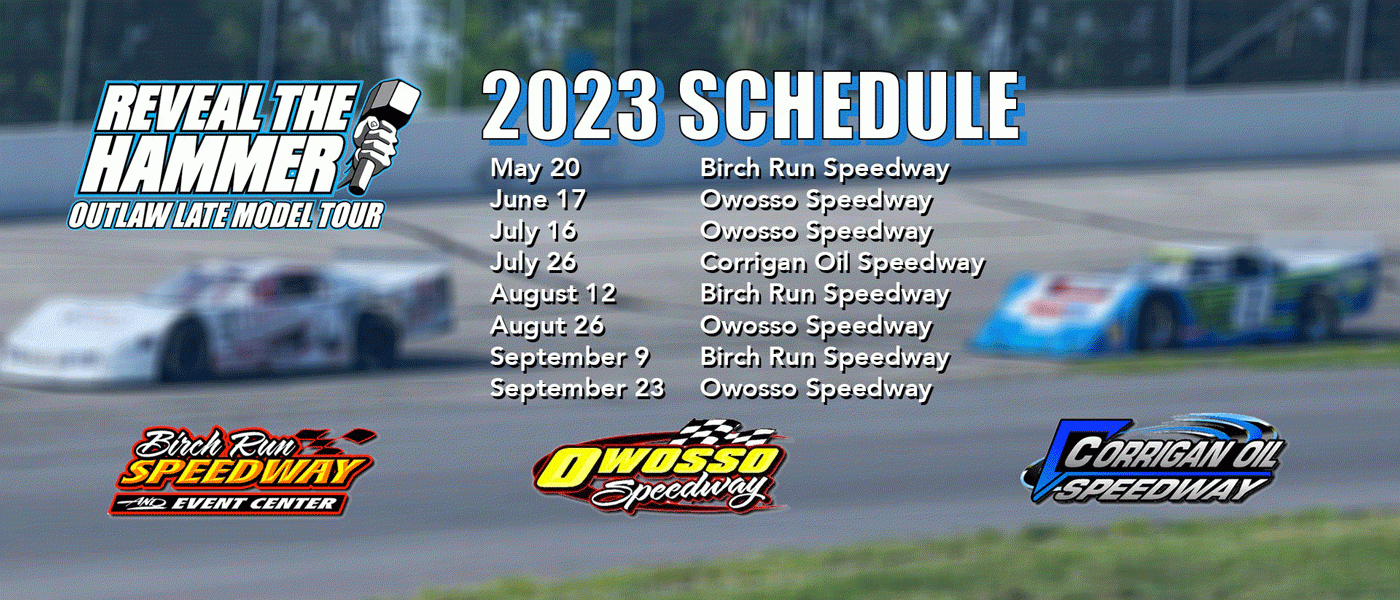 The 2023 season of the Reveal The Hammer Outlaw Super Late Model Tour has been finalized with an eight-race schedule with multiple stops at Birch Run Speedway (Birch Run, Michigan) and Owosso Speedway (Ovid, Michigan) as well as a mid-season visit to Corrigan Speedway (Mason, Michigan). 
The expanded schedule will also have an unprecedented $280,000 in guaranteed prize money up for grabs.
"The 2023 Reveal The Hammer Tour will be very exciting with a commitment from three venues that are known for producing exciting wheel-to-wheel Outlaw Late Model events," said Reveal The Hammer Principal Rich Mersereau.
For more information, visit revealthehammer.com.
Date                  Location
May 20            Birch Run Speedway
June 17           Owosso Speedway
July 15            Owosso Speedway
July 26             Corrigan Oil Speedway
August 12        Birch Run Speedway
August 26        Owosso Speedway
September 9    Birch Run Speedway
September 23   Owosso Speedway