Power Automedia Launches Godzilla Engine Giveaway, Set For PRI 2022
Image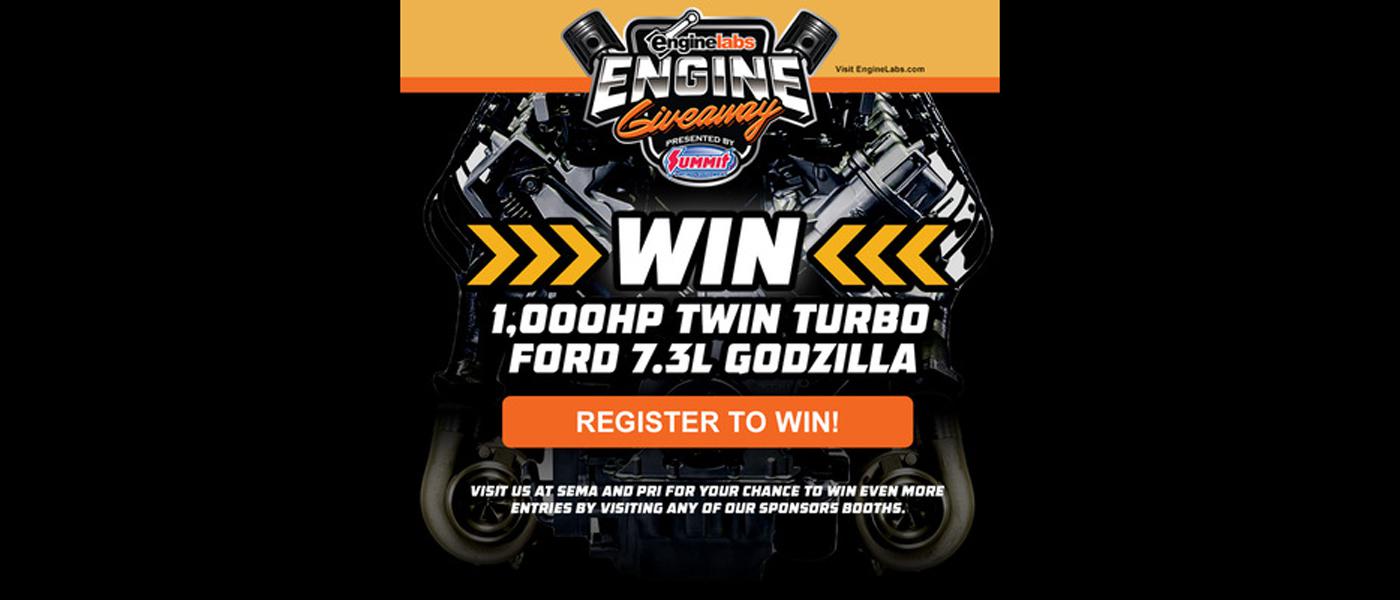 Power Automedia has announced the acquisition of Mustang Week, one of the largest all-Mustang events in the world. The annual, week-long event has been held in Myrtle Beach, South Carolina, for 21 years, growing each year. However, after suffering through Hurricane Dorian and the pandemic, it was announced that 2022 would be the final year. Ford Muscle will be the presenting magazine for the revamped event, which is booked for September 4–10, 2023.
In other news, Power Automedia has launched the EngineLabs Engine Giveaway presented by Summit Racing Equipment. The Ford 7.3L V8 "Godzilla" engine is the largest displacement gasoline engine offered by Ford Motor Company.

Late Model Engines (LME) will take a Ford Performance Parts crate engine and build it into a 1,000hp-capable twin-turbo engine live on the Performance Racing Industry (PRI) Trade Show floor in Indianapolis, Indiana, December 8–10. Enthusiasts will have a chance to see a powerful example of this new platform come together before their eyes, and maybe even take it home!
The 1,000hp twin-turbo 7.3L Ford engine will get some upgrades thanks to this year's participating sponsors: ATI Performance, BOOSTane, Brian Tooley Racing, Callies, Cometic, Deatschwerks, Design Engineering Inc, E3 Spark Plugs, Ford Performance Parts, Indy Power Products, Johnson Lifters, K1 Technologies, Klotz Synthetics, Kooks Headers, LTA Manufacturing, Manton Pushrods, Operational Speed Supply, Precision Turbo, Ryno Classifieds, SCT Performance, Summit Racing Equipment, Wiseco, and Wrenchers.
For a chance to enter the contest, visit EngineLabsGiveaway.com. For additional build details and giveaway updates, follow EngineLabs.com.