PRI's Website Makes It Easy To 'Vote Racing' In The Midterm Election 
Image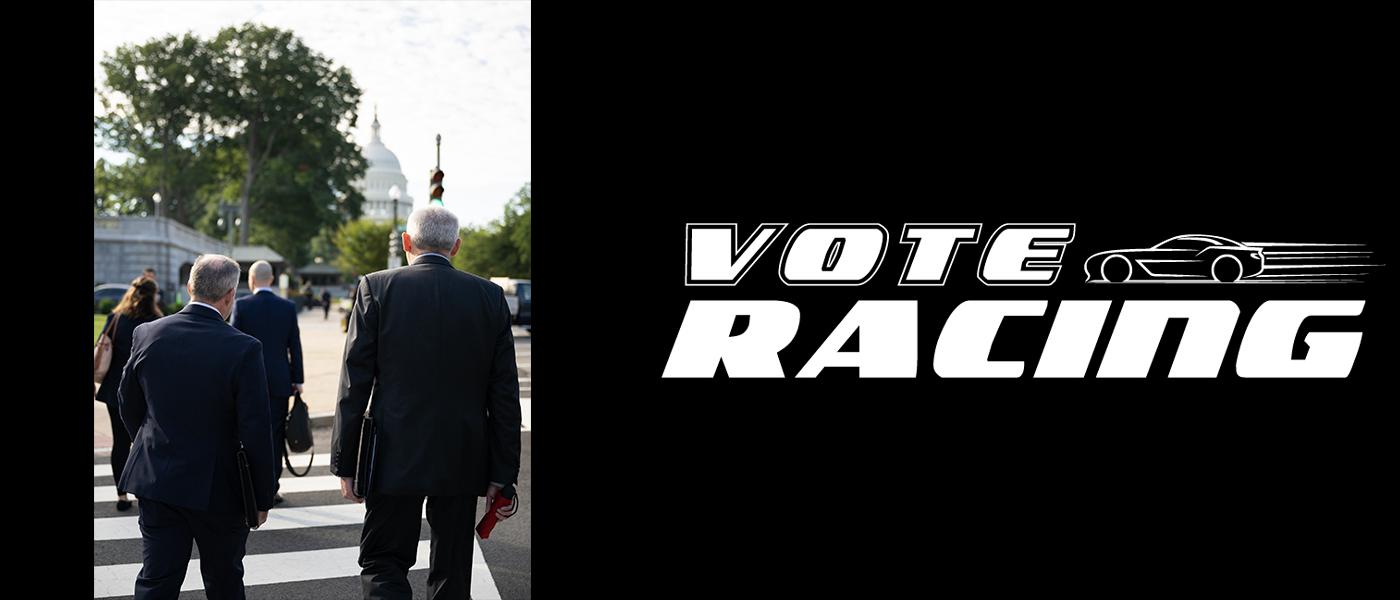 PRI President Dr. Jamie Meyer and SEMA Chairman of the Board James Lawrence walking toward the US Capitol

The 2022 midterm election will be held on Tuesday, November 8, and it's important to know which candidates support racing when going to the polls or voting early. The balance of power in both the U.S. House of Representatives and U.S. Senate is up for grabs this Fall, and the racing community has a chance to shape the outcome of this election. Many races will be decided by less than a couple hundred votes, so please make a plan to vote in this vital election.
When casting your vote, consider the lawmakers that have stood up for the interests of racers and motorsports parts businesses, like those that have supported the Recognizing the Protection of Motorsports Act (RPM Act), H.R. 3281 and S. 2736. This bipartisan bill—which PRI has lobbied for extensively—guarantees the right to modify street cars, trucks, and motorcycles into dedicated race vehicles and safeguards the industry's right to offer parts that enable racers to compete.
To see a list of lawmakers that have publicly supported the RPM Act and are up for re-election in the midterms, visit saveourracecars.com/vote-racing.html. 
PRI's Vote Racing page also allows you to see voter information; a list of candidates in your region; elected officials that represent you at the federal, state, and local levels; and it provides information on how you can vote early or by absentee ballot. 
For more information, visit here or contact erics@sema.org.