Racing Industry Prepares to Showcase New Products, Technology at 2022 PRI Trade Show
Image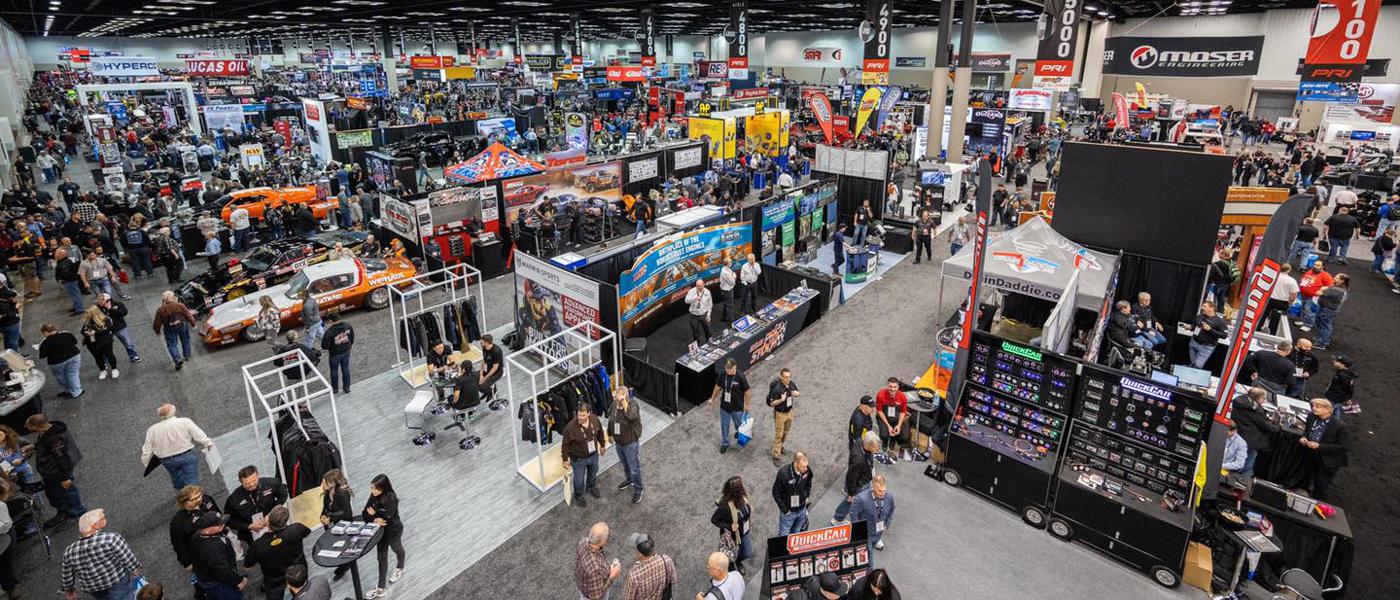 More than 1,000 of the world's premier motorsports companies—including iconic brands, race sanctioning bodies and emerging manufacturers—are planning to showcase their newest products and technology at the 34th annual PRI Trade Show on December 8-10, 2022.
Taking place at the Indiana Convention Center and Lucas Oil Stadium in downtown Indianapolis, the motorsports industry's annual trade gathering is the premier destination for businesses and professionals from all segments of automotive racing. With more than 50,000 attendees at the 2021 Show, last year's event marked the motorsports industry's largest and most successful in-person event since the pandemic and was recognized as one of the Top 100 Trade Shows of the year by Trade Show Executive Media Group.
The 2022 PRI Show will continue the momentum and expand on that success.
"With the racing industry gathered together in Indianapolis this December, we will be able to discover new opportunities, identify solutions, and take the industry to levels otherwise not possible," said PRI President Dr. Jamie Meyer. "We're committed to growing the racing community."
Among 2022 Show features is the acclaimed PRI Education program, also held at the Indiana Convention Center. Encompassing 20 sessions—including individual presenters and panel discussions—across Business, Tech and EV tracks, the educational program promotes engagement and connectivity between race teams, retail shops, warehouse distributors, e-commerce sites, engine builders, fabricators, dealers, installers, jobbers, and media who attend PRI to learn about emerging industry trends and the latest racing technology.
Also included for attendees of this year's Show:
Opportunities to network and engage with the industry's thought leaders and game changers.
Complimentary access to the PRI Grand Opening Breakfast, featuring three-time NASCAR Cup Series champion and team owner Tony Stewart interviewed by Speed Sport's Ralph Sheheen.
Complimentary access to the PRI Happy Hour & Save Our Race Cars (SORC) Rally featuring industry VIPs, food, drinks and more.
Unlimited access to new and returning Show features including the world-famous Machinery Row, the EV Performance Zone, Content Creation Zone, Track Operators, Promotors and Sanctions (TOPS) Workroom and Lounge, Trailer Exhibits, and more.
 
"The PRI Trade Show is where dedicated racing professionals go to further their businesses and careers," said Meyer. "Attendees are able to accomplish a great deal over three days at the Show, from finding new products that will make them winners to discovering new opportunities and making connections that you can only make at the Show. Real results come out of PRI."
PRI Individual Membership, which debuted in 2021, is required to attend the Show. While a complimentary trial membership was offered to all Showgoers at last year's event, nearly 3,000 individuals who are invested in the racing community and support the industry's advocacy efforts upgraded their memberships. The program will expand in the future to include money-saving discounts for members on items such as auto parts, travel and more.
To learn more about the 2022 PRI Trade Show, including how to register to attend and sign up for PRI Membership, visit PerformanceRacing.com.