Did You Know All PRI Members Receive 30% Off Some of These Great Brands?
Image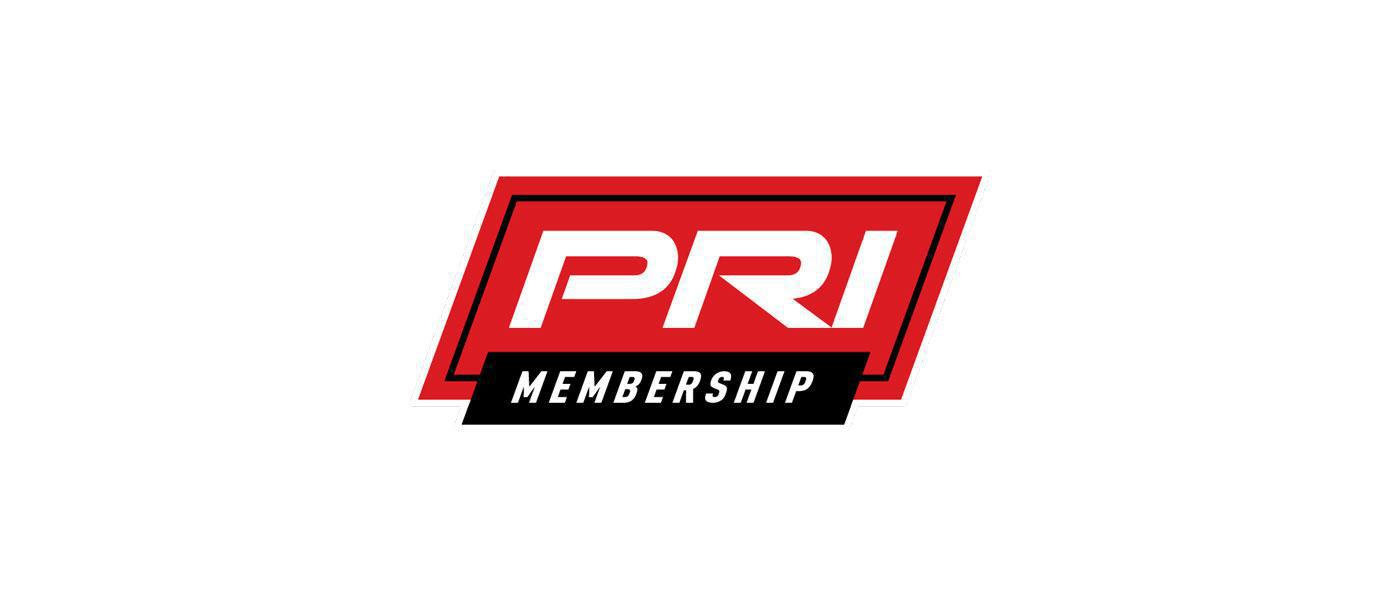 PRI Membership allows the racing community to showcase its passion and pride for the industry. By uniting motorsports professionals, PRI is actively addressing challenges and needs, such as providing support for race tracks to prevent them from closing, advocacy for the racing community against current legal threats and educational programs that help businesses and racers succeed. 
View the long list of companies and brands committed to boosting the performance and motorsports industry with special deals and discounts--only available to PRI Members through the PRI Member portal.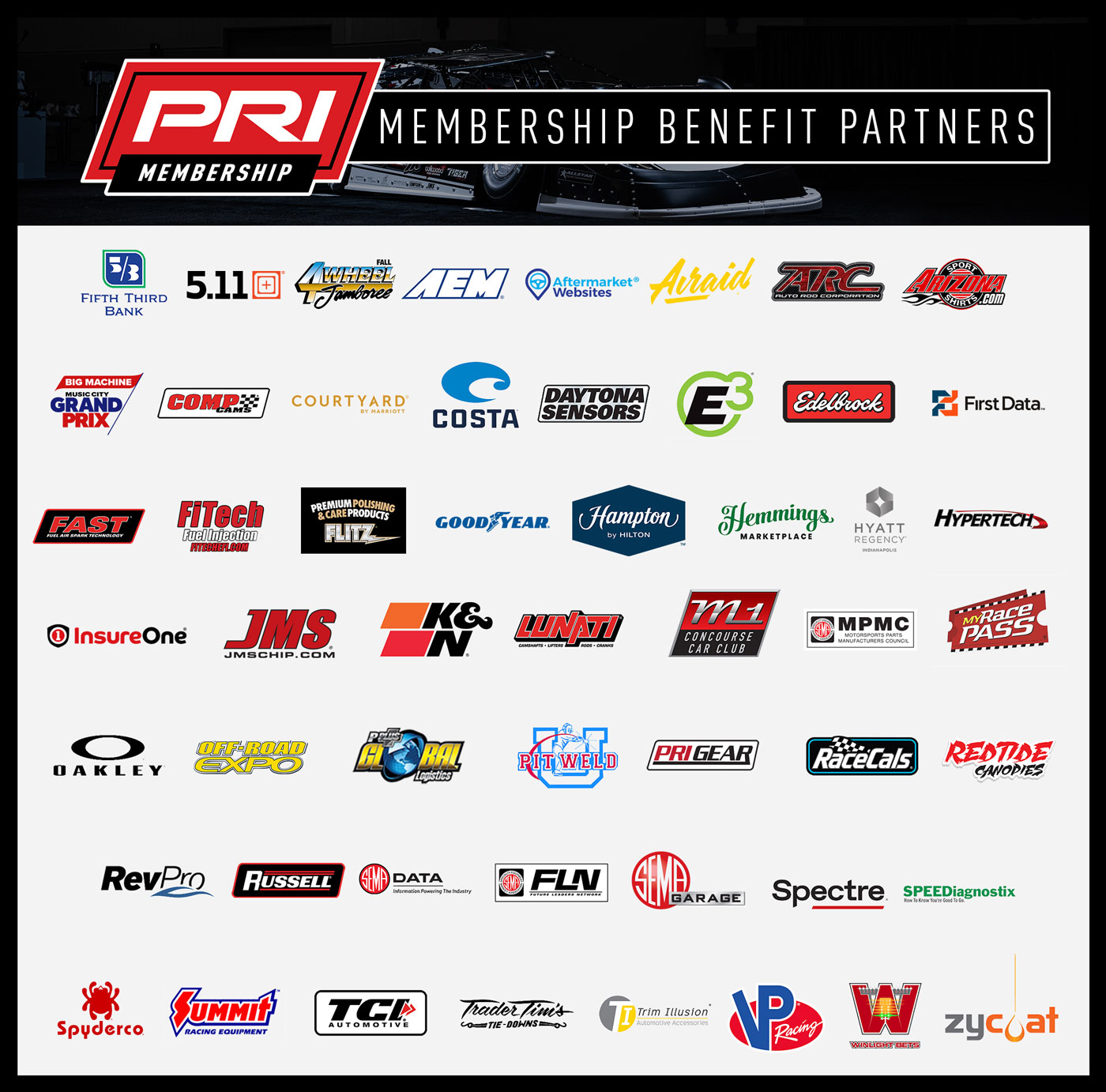 As a reminder, an active PRI Membership is required to attend the PRI Show, Dec 7-9, in downtown Indianapolis. For more information, visit performanceracing.com/membership or check the PRI Member newsletter delivered to inboxes every Monday.
HOW TO ACCESS THE PRI MEMBERSHIP PORTAL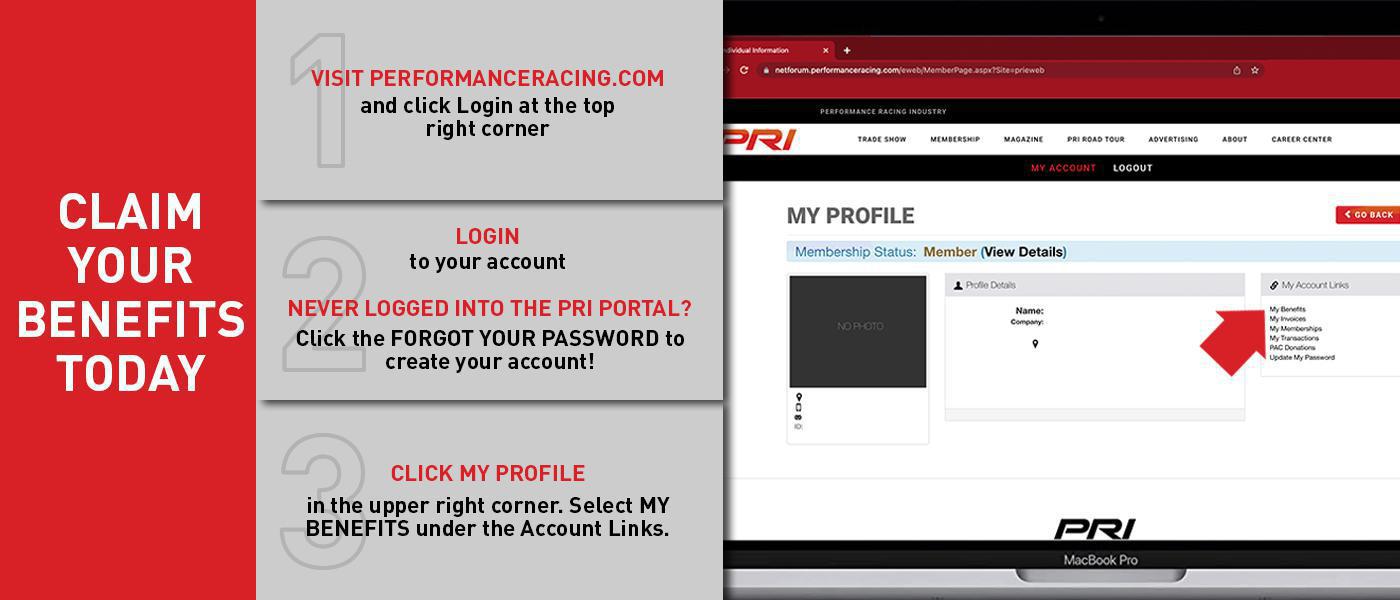 The PRI Member Portal, located on performanceracing.com, makes it easier than ever for PRI Individual and PRI Business members to take advantage of exclusive opportunities. The custom dashboard shows PRI members the latest benefits, discounts and deals courtesy of PRI partners--all in just a few clicks.
Here's how to access the PRI Member Portal in three easy steps:
Visit performanceracing.com and click "Login" at the top right corner. 
Log in to your account with your email and password. FIRST TIME LOGGING IN? Click "Forgot Your Password" to create your account. 
Select "My Profile" in the upper right corner, and choose "My Benefits" under Account Links. 
Claim your discounts, deals and benefits!
Questions? Contact membership@performanceracing.com.