Ford Announces New Track School for Owners of the Seventh-Generation Mustang
Image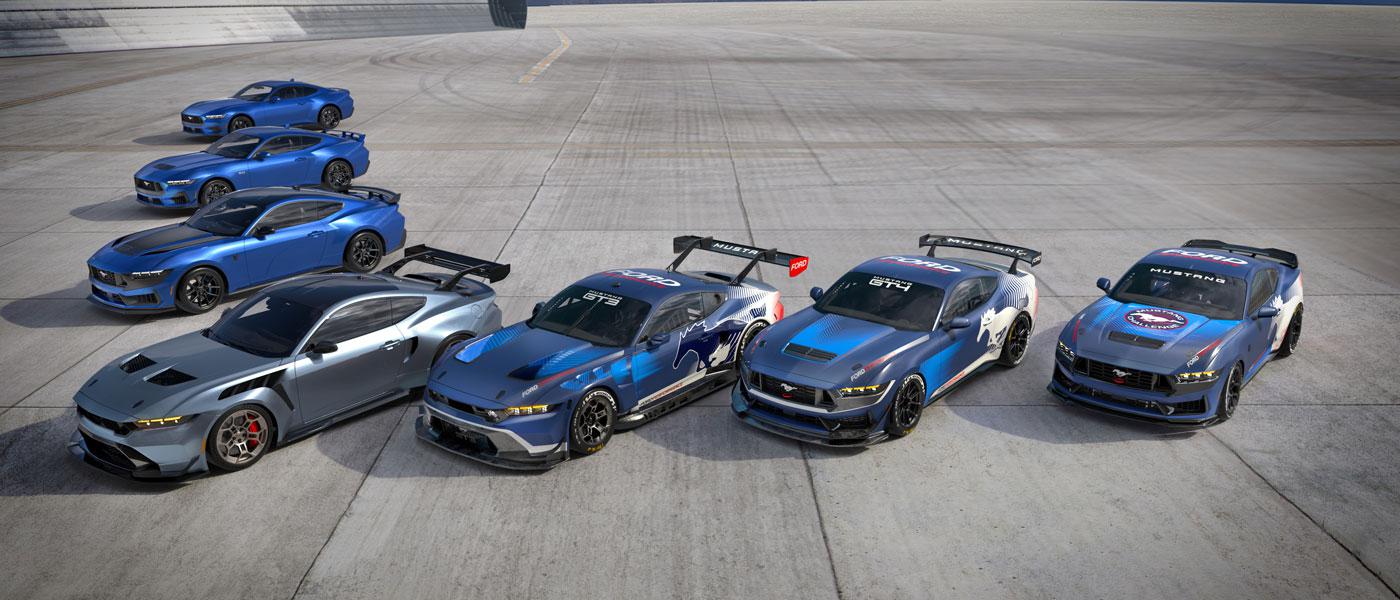 Owners of the all-new, seventh-generation Ford Mustang will be able to enjoy a range of new experiences in 2024, from on-track driving courses led by some of the world's best high-performance driving instructors to new lifestyle events and an online portal to connect with Mustang owners from across the country.
"The Ford Mustang is all about two things: its community of passionate fans and racing. We're combining those qualities and giving owners the opportunity to learn some of the same skills our racing drivers will take to Daytona and Le Mans next year," said Matt Simpson, general manager for Enthusiast Vehicles. "And they'll do so alongside their fellow enthusiasts."
Mustang Dark Horse Track Attack at Charlotte Motor Speedway will be offered to owners of Mustang Dark Horse--the most track-capable and powerful 5.0 L V8 street-legal Mustang ever.
Boasting a near 3:1 attendee-to-instructor ratio, Mustang Dark Horse owners will receive personal attention on the skid pad, autocross and Charlotte Motor Speedway Roval, and the experience comes included with the purchase of the Mustang Dark Horse (not including transportation and lodging).
In addition, Ford is offering a driving event at the Ford Performance Racing School at Charlotte Motor Speedway, which will give Mustang EcoBoost and Mustang GT owners the option to select from drift instruction, track driving, line-lock burnout classes, and more.
A new digital portal creates an online point of entry to the Mustang fandom, allowing owners to learn, engage and interact with fellow fans. A series of roving, cross-country events in 10 U.S. markets will include on major automotive, lifestyle and motorsports events. This will provide owners with an in-person opportunity to interact with other Mustang fans.
For more information, visit the Ford announcement or visit ford.com.