M1 Concourse Breaks Ground On Event Center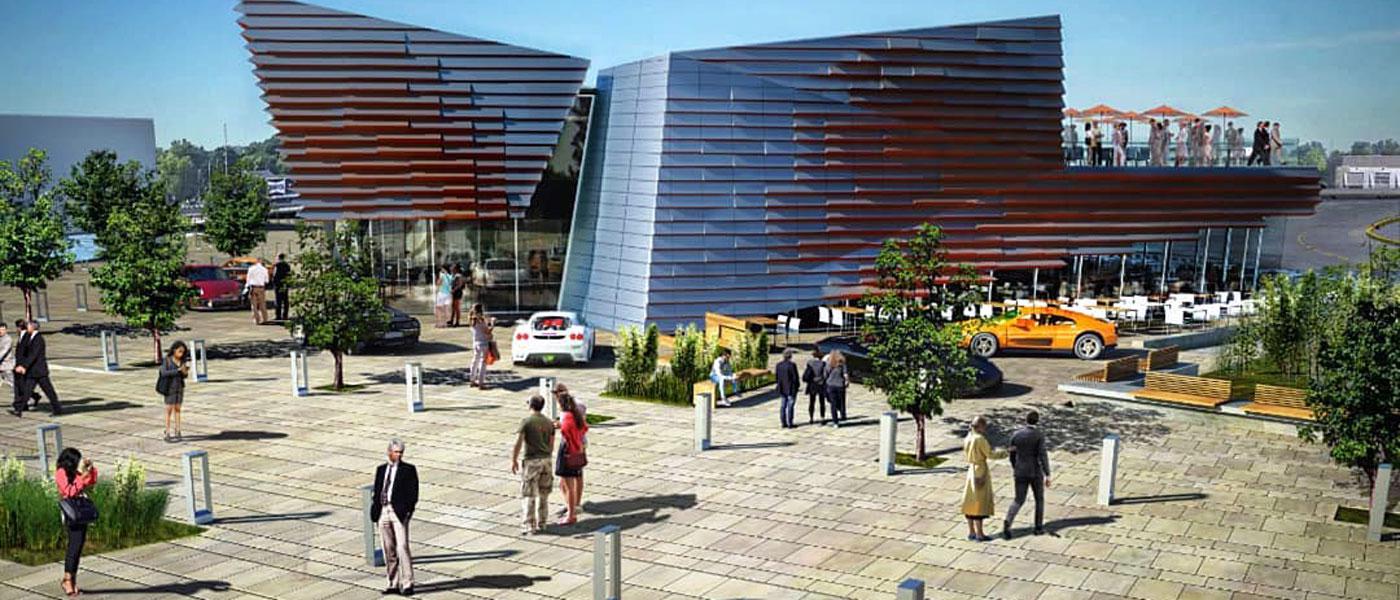 M1 Concourse—the 87-acre auto enthusiast "playground" featuring a 1.5-mile state-of-the-art road course and a private garage community based in Pontiac, Michigan—has broken ground on a new event center and restaurant. 
The new 28,500-square-foot building will be located adjacent to the road course along the pit lane. A 6,325 sq. ft. ballroom, which can be divided into individual rooms, can hold up to 500 people. Guests will have the capability to host various events, including vehicle launches, automotive and technology expositions, charity galas, and more. 
The event center will also feature a 2,281 sq. ft. lobby with audio and video capabilities, as well as a gift shop. The building will also house a full-service restaurant and sealed cigar lounge. M1 is currently in the process of identifying a local restaurant partner. 
The anticipated opening date is September 2021, which will coincide with the track's inaugural American Festival of Speed and Checkered Flag Ball presented by Pontiac Motorsports Exposition.
For more information, visit m1concourse.com.