Industry Members Invited to Participate in UA College of Engineering Automotive Days, Aug. 30-31
Image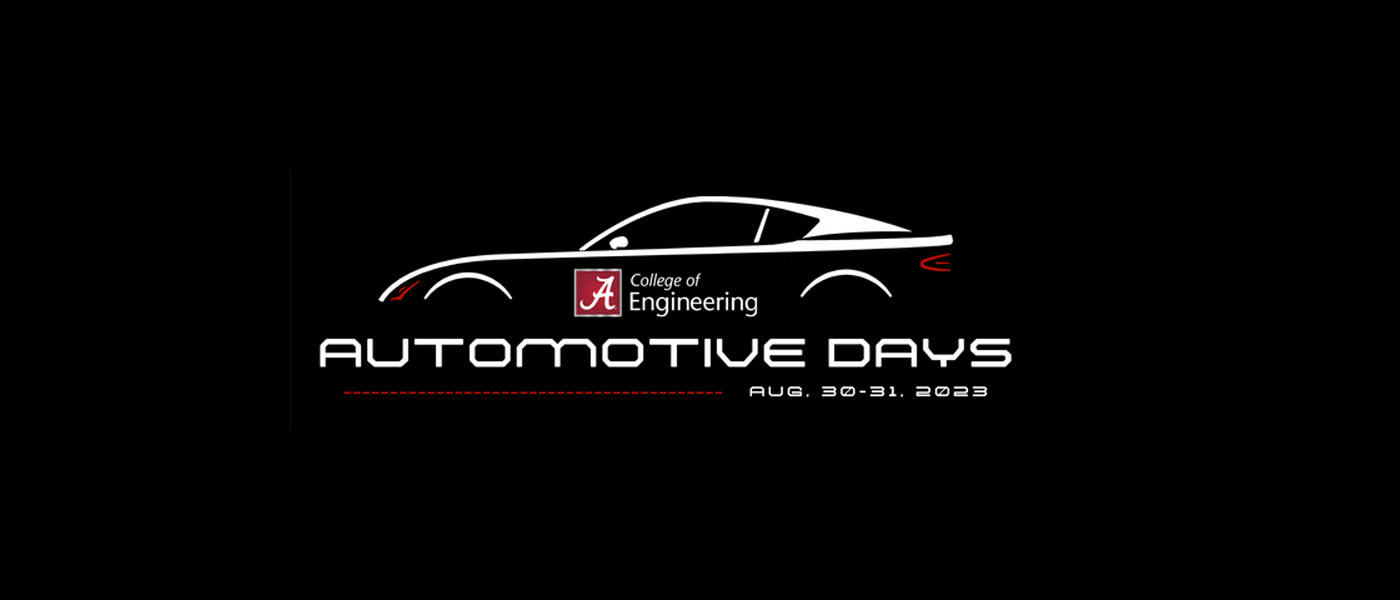 The University of Alabama (UA) College of Engineering will gather in person again for its Automotive Days on August 30-31.
The event aims to offer UA College of Engineering students the opportunity to explore future career possibilities, network with industry leaders and recruiters and learn more about opportunities in the growing automotive industry.
PRI Business Members and performance companies are invited to participate with a table or by hosting a discussion in this no-cost event. If your company is interested in the UA College of Engineering Automotive Days, click here.
Potential topics for technical talks and panel discussions include automotive problem-solving, electric vehicles (EVs) and diversity in automotive engineering.
UA College of Engineering Automotive Days Agenda*
Wednesday, Aug. 30
7:45 a.m. - 9:00 a.m. | Shelby Quad | Table Set Up by Industry Partners - Coffee/Pastries in NERC 1012
9:00 a.m. - 12:00 p.m. | Shelby Quad | Exhibit Fair and Car Display ("Come and Go" event for students to explore opportunities in the space industry)
12:00 p.m. - 1:30 p.m. | NERC 1012 | "Come and Go" Lunch for Industry Partners, Table Clean Up
2:00pm - 2:30 p.m. | Hardaway | Crimson Racing Tour
3:30 p.m. - 4:00 p.m. | Hardaway | EcoCAR Tour
4:30 p.m. - 6:00 p.m. | NERC 1012 | Hospitality Reception for Industry Partners with College of Engineering Faculty & Staff (Business Casual)
 
Thursday, Aug. 31
8:00 a.m. - 9:00 a.m. | Kilgore Parlor -3rd floor HM Comer | Leadership Breakfast hosted by Honda - Kenny Bevers speaking 
9:00 a.m. - 10:00 a.m. | NERC 1012 | Tech Talk with Nicholas Khayata with Honda
10:00 a.m. - 11:00 a.m. | NERC 1012 | Tech Talk with Andy Randolph
1:00 p.m. - 2:00 p.m. | NERC 1012 | Mike Oatridge - AMP/ATI/EV Vehicles

*subject to change