Hotel Room Bookings For 2012 PRI Trade Show Up Over Last Year
Image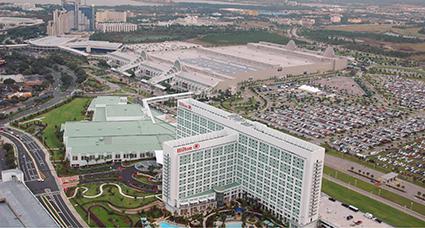 Reservations for hotel rooms for the Performance Racing Industry Trade Show are off to a fast start in 2012, running 1178 room nights ahead of last year at the same time. That's an increase of 29 percent.
"We are very pleased to see so many members of the racing industry getting an early start in reserving their hotel rooms in Orlando," said Michelle Gallegos, housing manager. "We have hotel accommodations to suit every budget and personal preference."
Room rates start at $69 per night. In order to keep a lid on hotel room prices, PRI room blocks are guaranteed and contracted with the lowest rate possible, beating internet and direct hotel rates.
Other benefits of booking with PRI Housing include complimentary shuttle service to the Orange County Convention Center; breakfast and free Wi-Fi at many Host Hotels; and a flexible cancellation policy, with no prepayment or service fees.
To reserve your room online, go to
www.performanceracing.com/tradeshow
and use the Hotel/Travel dropdown menu to click on Hotel Reservations. Or, call Michelle at 949/499-2044.