Renderings Unveiled for Restored Nashville Fairgrounds Speedway
Image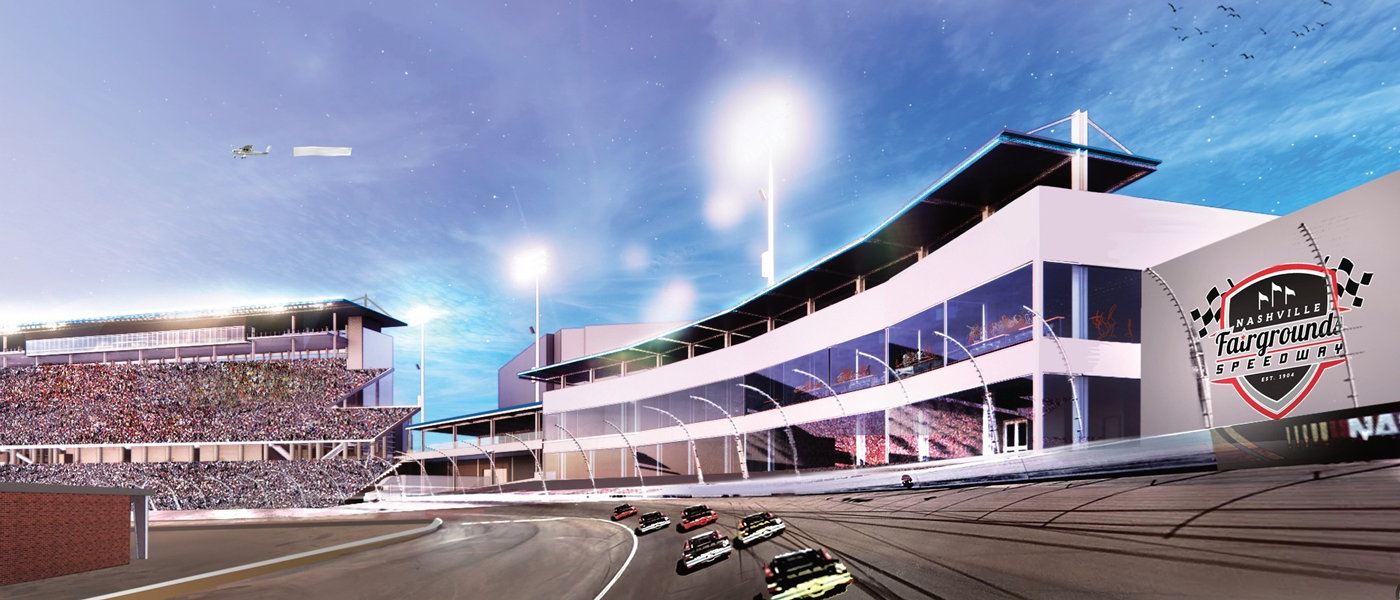 Speedway Motorsports has unveiled new renderings of the Nashville Fairgrounds Speedway renovation, including immediate upgrades like track and pit area resurfacing, rebuilding and expanding the track's barrier and catch fence, and installing a modern SAFER barrier system. Upgrades to hospitality and patron experiences, such as restrooms, concessions and ADA-compliance facilities, are also in the works.
"We will take a facility with history and charm and restore it and give it new modern amenities that the city and the citizens will be proud of," said a track official. 
The project is expected to bring in over $200 million in revenue to the city while generating millions of dollars for businesses in the industry.
In addition, the renovation also includes community upgrades, such as a new expo center, a new major league soccer stadium, Fair Park improvements and more.
For more information, visit the Restore Nashville Fairgrounds Speedway social media page.