Trailers of the East Coast Announces Partnership with Evolve Transporters
Image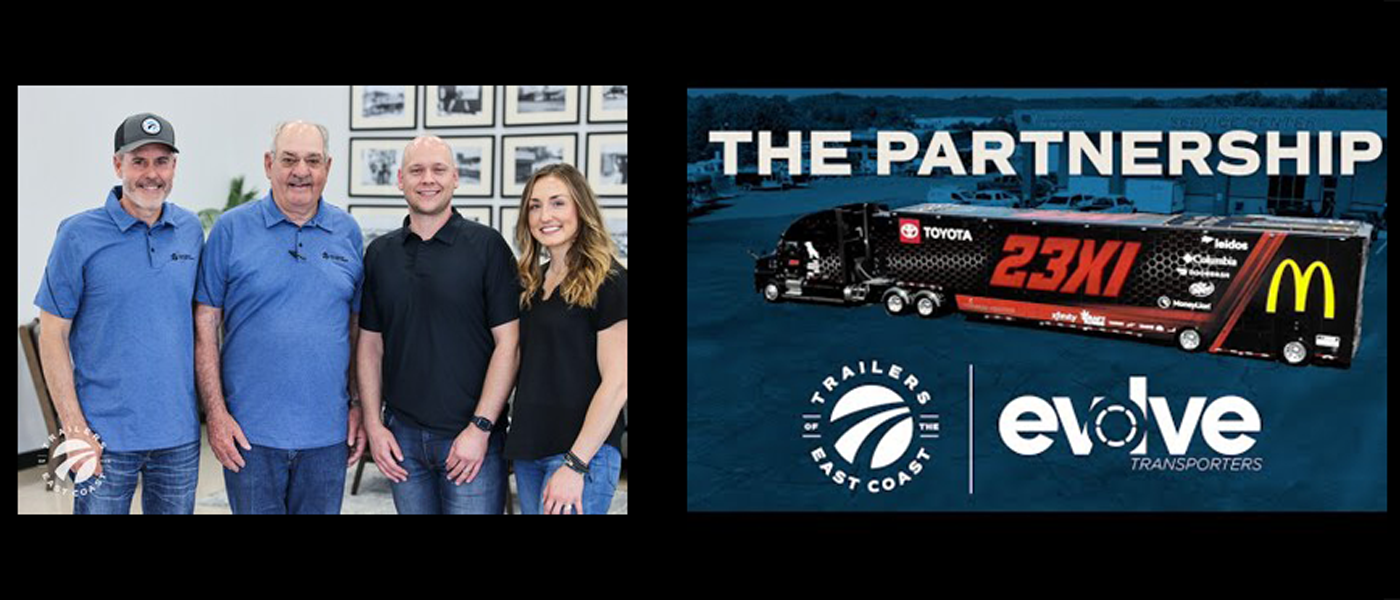 Trailers of the East Coast--the provider of race transporter parts and service in North Carolina--has announced an official partnership and support facility with Evolve Transporters. The collaboration will introduce unparalleled services and a new line of cutting-edge race car transporters.
The partnership will enable Trailers of the East Coast to offer professional race teams a dedicated product line of transporters designed and manufactured by Evolve Transporters. Nine new transporters will be available for delivery beginning in early 2024.
In addition, as an Evolve Transporter support facility, Trailers of the East Coast will provide parts and service for previous generations of High Tech Performance Transporters initially built in the Painesville, Ohio facility, as well as parts, service and warranty support for current Evolve Transporter models.
For more information, visit trailersoftheeastcoast.com and evolvetransporters.com.