Ultimate Motorsports Park Set for Grand Re-Opening on August 26
Image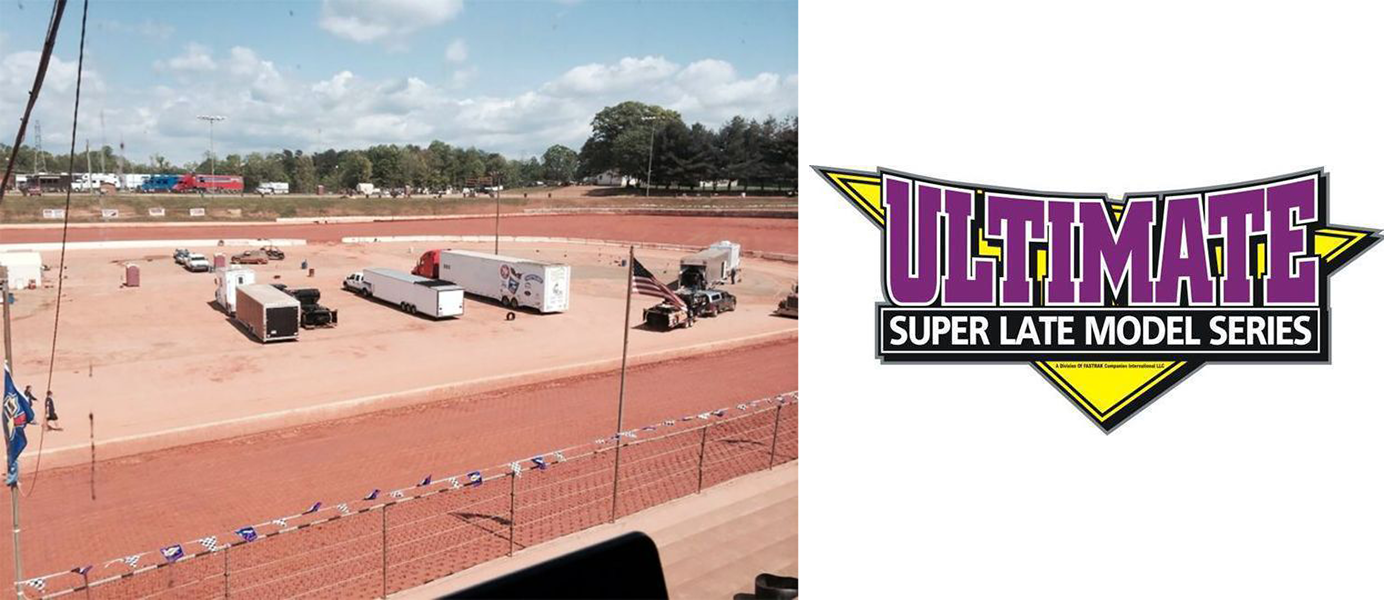 Ultimate Motorsports Park--the 3/8-mile dirt oval in Elkin, North Carolina, formerly known as Friendship Motor Speedway--will host its grand re-opening event on Saturday, August 26, headlined by a $7,500-to-win/$500-to-start Ultimate Super Late Model Series program.
The track is now owned by Bobby and Jessica Koehler, owners of the Koehler Motorsports team fielding Dirt Late Model entries for their sons Jordan Koehler and Evan Koehler, along with racing veteran Jimmy Owens.
"The opportunity to purchase Friendship Motor Speedway was presented to me, and I'm passionate about keeping racing going in our area, so it seemed like a natural fit," Bobby said. "We've got a lot of big plans for the facility. I have a vision of making this place look like a 'smaller Dirt Track at Charlotte,' and our crews are starting to work immediately. It's obviously going to take time to get everything the way we want it, but I couldn't be more excited about the future [of] the facility."
The facility will operate under the direction of Wayne Quesinberry, who has been involved in various facets of the racing industry since he was 16 years old and has multiple feature wins in Late Models.
Planned improvements include the removal of the asphalt under the existing surface and the placement of a new surface; the construction of a complete on-site campground; and the relocation of the infield pits to the outside of the track.
Joining the Ultimate Super Late Model Series on August 26 will be the Mid-East Touring Series 602 Crate Late Models ($1,200-to-win) and the 602 Modifieds ($700-to-win), which will run under the Mid-East Blue Ridge Modified rules. A $500 bonus from Capital Waste will also be up for grabs in the Ultimate Super Late Model Series feature for the highest finishing Steel Head, CT525 or 604 Crate Late Model.
Additional details will be announced in the coming weeks. A new website for the race track was still in the works at press time.