Bridgestone Opens Sustainable Race Tire Production Facility In Akron, OH 
Image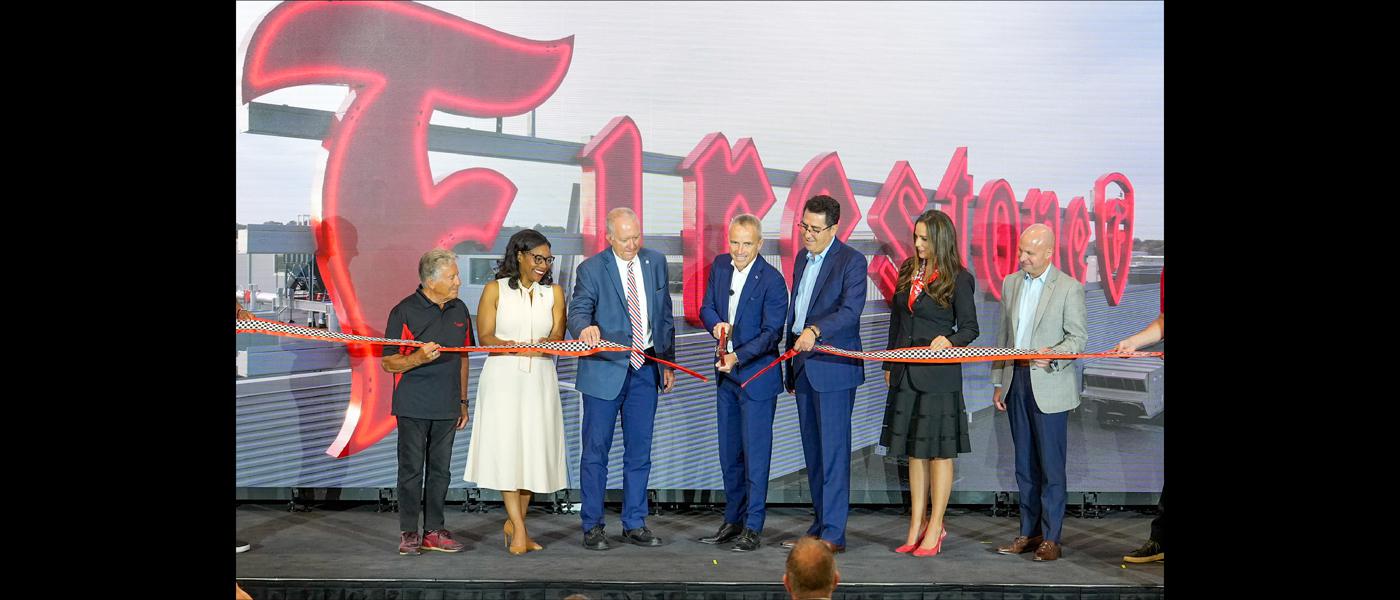 Bridgestone Americas has opened its new Advanced Tire Production Center (ATPC) in Akron, Ohio. With 60 tire builders and manufacturing professionals, the ATPC will manufacture all Firestone Firehawk race tires for the NTT IndyCar Series. 

Bridgestone has invested more than $21 million into the facility, located across the street from the Bridgestone Americas Technology Center, one of three global Bridgestone R&D centers. The 80,000 square-foot ATPC features state-of-the-art manufacturing technologies designed to help advance innovation in race tires. The ATPC will also manufacture small batches of specialty prototype tires for testing and development purposes for racing and street applications. 
"The new ATPC is a reflection of both our proud history in Akron and racing while also exemplifying our company's vision for sustainability in all aspects of our business," said Bridgestone Americas President and CEO Paolo Ferrari. 
For more information, visit bridgestoneamericas.com.