Meet The Candidate: US Rep. Markwayne Mullin (R-OK) 
Image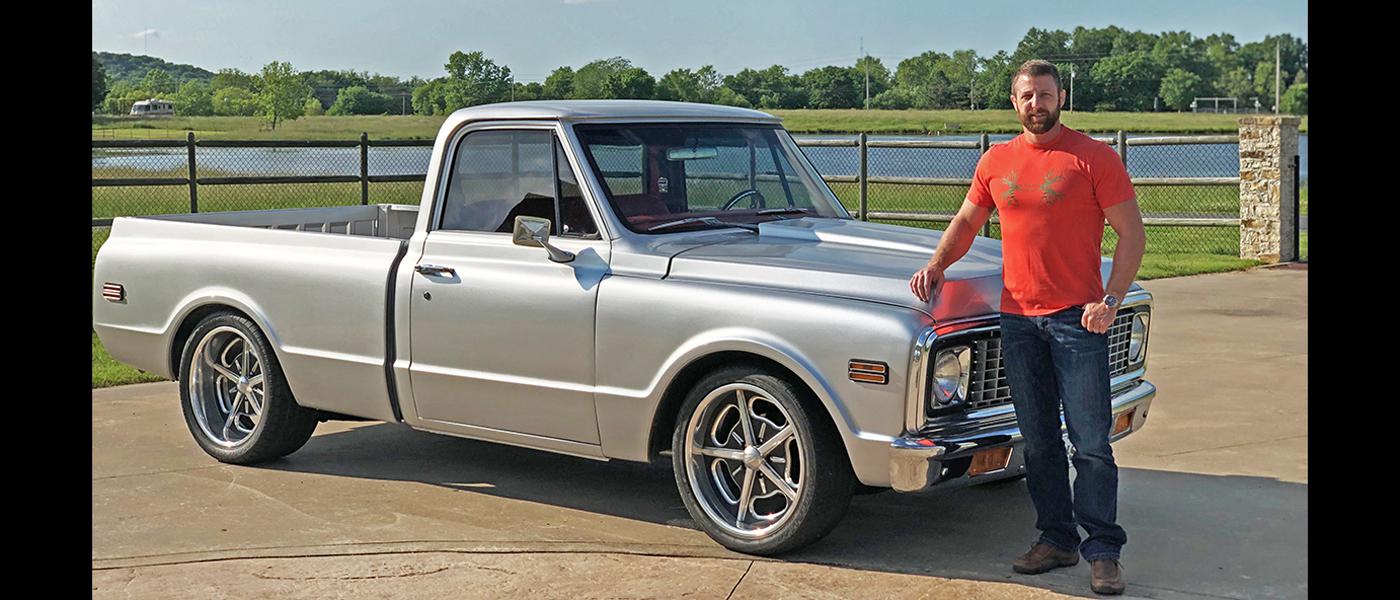 US Rep. Markwayne Mullin (R-OK), a longtime automotive enthusiast and motorsports ally, is running in the Republican primary of a special election for US Senate, as the winner will fill the remaining four years of the Senate seat held by retiring Senator Jim Inhofe (R-OK). Voters in Oklahoma can voice their support during Oklahoma's congressional primary on Tuesday, June 28. The general election will take place on November 8. 
Current polls put Rep. Mullin as the leading candidate in the Republican primary of the special election for US Senate, although it should be noted that the Sooner State requires the winner to garner over 50% of the vote. If no one receives a majority, the top two candidates will compete in an August 23 runoff election to determine who will be their party's nominee for Senate.  
Rep. Mullin has been a top advocate for passing the Recognizing the Protection of Motorsports Act (RPM Act), H.R. 3281 and S. 2736, serving as an original co-sponsor of the bill that would guarantee the right to modify street cars, trucks, and motorcycles into dedicated race vehicles. The bill would also help safeguard the industry's right to offer parts that enable racers to compete.
Growing up, Rep. Mullin was the youngest of seven children on his family's farm in Westville, Oklahoma, where he learned the value of hard work. He later would attend Missouri Valley College in Marshall, Missouri, although he left at 20 years old to run the family business Mullin Plumbing after his father became ill. At the time, the company employed six and was $500,00 in debt, but Rep. Mullin and his wife, Christie, worked for three years to turn the business around. Today, Mullin Plumbing is one of the largest service companies in the region, employing over 150 workers. 
Rep. Mullin went back to college and graduated from Oklahoma State University Institute of Technology (OSUIT) in Okmulgee, Oklahoma, in 2010, before opening and operating several businesses, including Mullin Environmental, Mullin Plumbing West Division, Mullin Services, Mullin Properties, and Mullin Plumbing New Construction. It was around this time in 2012 when Rep. Mullin first decided to run for office—as a result of government overreach that threatened his business. In 2015, he served as the lead sponsor of the "Low Volume Motor Vehicle Manufacturers Act," which created a simplified regulatory system for small automotive businesses looking to manufacture classically styled replica vehicles. 
When Rep. Mullin is not meeting with his constituents in eastern Oklahoma or advocating for their interests in our nation's capital, he could be found with his wife Christie and their six children; coaching wrestling; working cattle on his ranch; or engaging in one of many hobbies including snake hunting, working out, or hitting the backroads for a drive. His vehicle collection includes a '67 Shelby Cobra, '72 Chevy C-10, and a 2021 Mustang. Before running for Congress, Rep. Mullin competed in rock crawling and mixed martial arts (MMA). 
To learn more about the upcoming elections in your state and how to register to vote, visit PRI's Vote Racing page here.