Kyle Petty Charity Ride Across America Raises $1.8 Million For Victory Junction
Image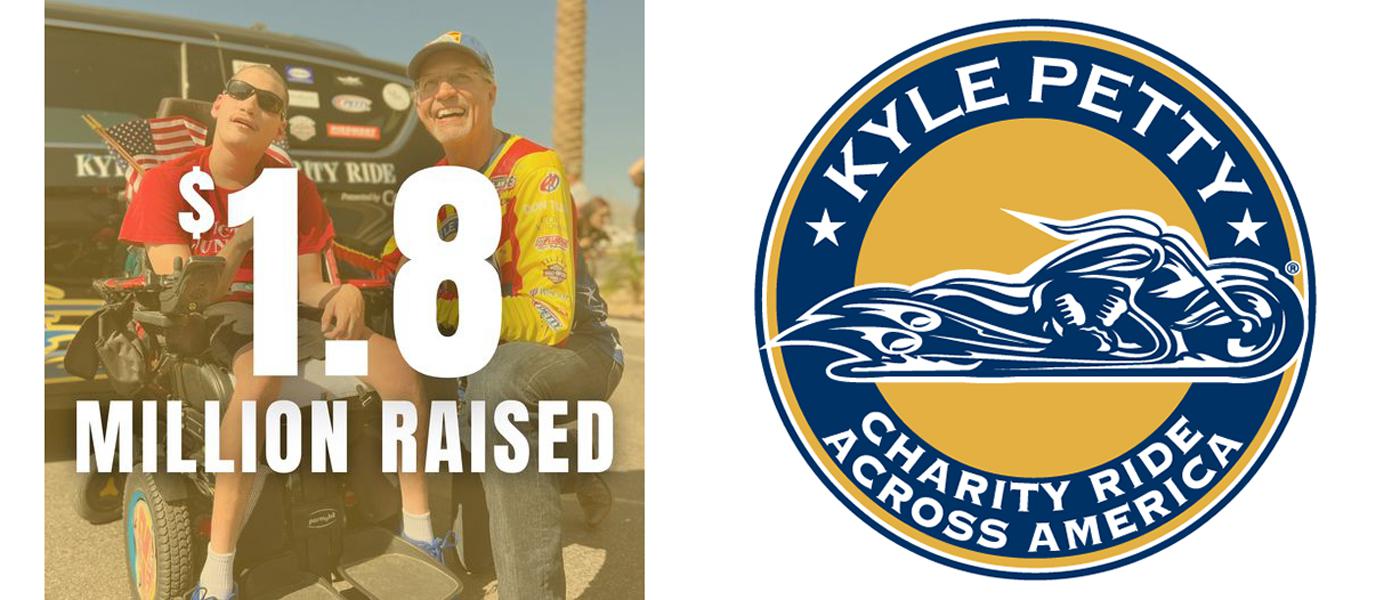 The Kyle Petty Charity Ride Across America has announced it raised more than $1.8 million after completing its 26th Anniversary Ride. The amount marks the most funds raised during a single ride since 2006. 
The funds will directly benefit Victory Junction, a camp in Randleman, North Carolina servicing children with chronic and serious medical illnesses. Donations will support summer camperships, building projects and maintenance programs, including upkeep with the Kyle Petty Charity Ride Water Park.
The 26th installment of the event followed two postponements due to the COVID-19 pandemic. On April 30, Petty and the riders left Phoenix, Arizona, riding more than 1,500 miles through Arizona and Utah over seven days before returning to Phoenix on May 6.
For more information about the 26th Anniversary Kyle Petty Charity Ride Across America or to donate, please visit kylepettycharityride.com.