Motor State Announces 13th Annual Pro-Touring Challenge
Image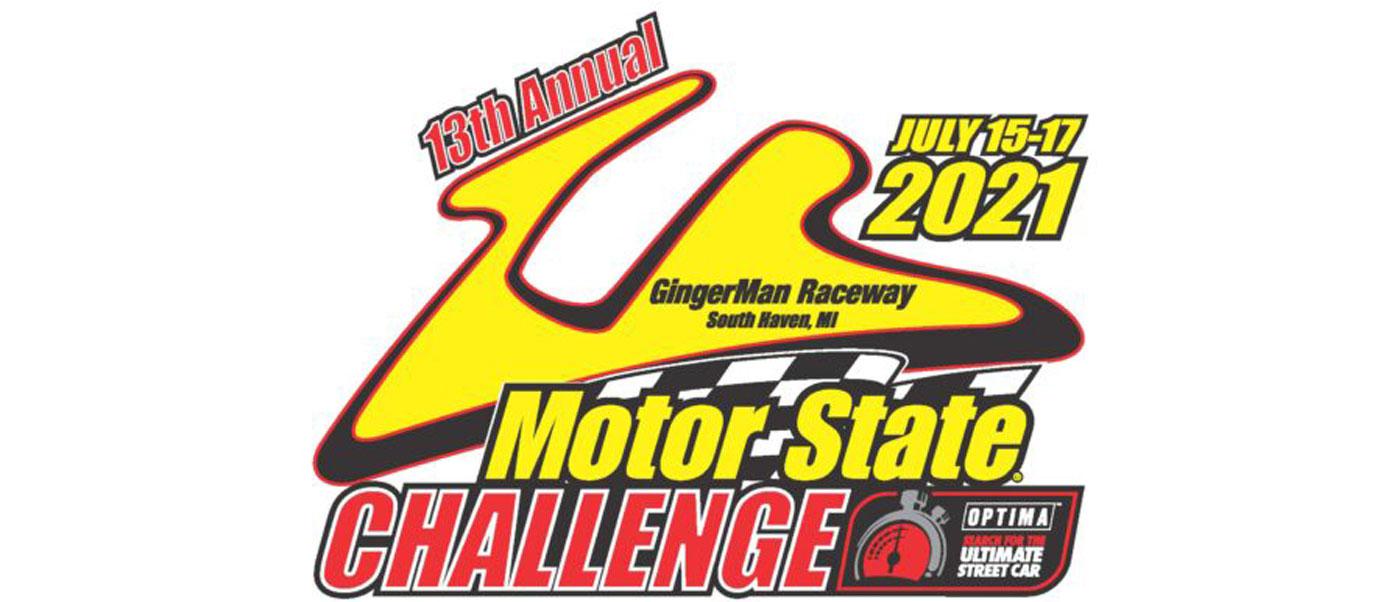 Motor State Distributing has announced the 13th Annual Motor State Challenge will take place on July 15–17, centered around GingerMan Raceway in South Haven, Michigan. The three-day Pro-Touring event brings together drivers from across the US and Canada to compete in several classes, including: Late Model, standard and manufacturer vintage classes, the unscored/untimed touring class, and the new QA1 #goDRIVEit class where participants drive their car to the event, race it, then drive it home.
The event kicks off Thursday, July 15, with a 50+ mile cruise through Southwest Michigan led by the Berrien County Sheriff's Motorcycle Unit. 
On Friday, July 16, drivers hit the track at GingerMan for timed lap sessions. The 1.88-mile-long road course provides drivers with long straights, short sprints, sweeping curves, tight apexes, and changing elevations, all with open run-off areas.
On Saturday, July 17, the Challenge continues at GingerMan with the Track Sprint, where drivers will experience a start-stop course on the most technical area of the track. Each group is given six runs on the timed, single-lap sprint, with the fastest course time counting towards their overall points. The day concludes with an awards ceremony.
For more information and to register, visit motorstatechallenge.com.