2021 Holley MoParty Registration Opens
Image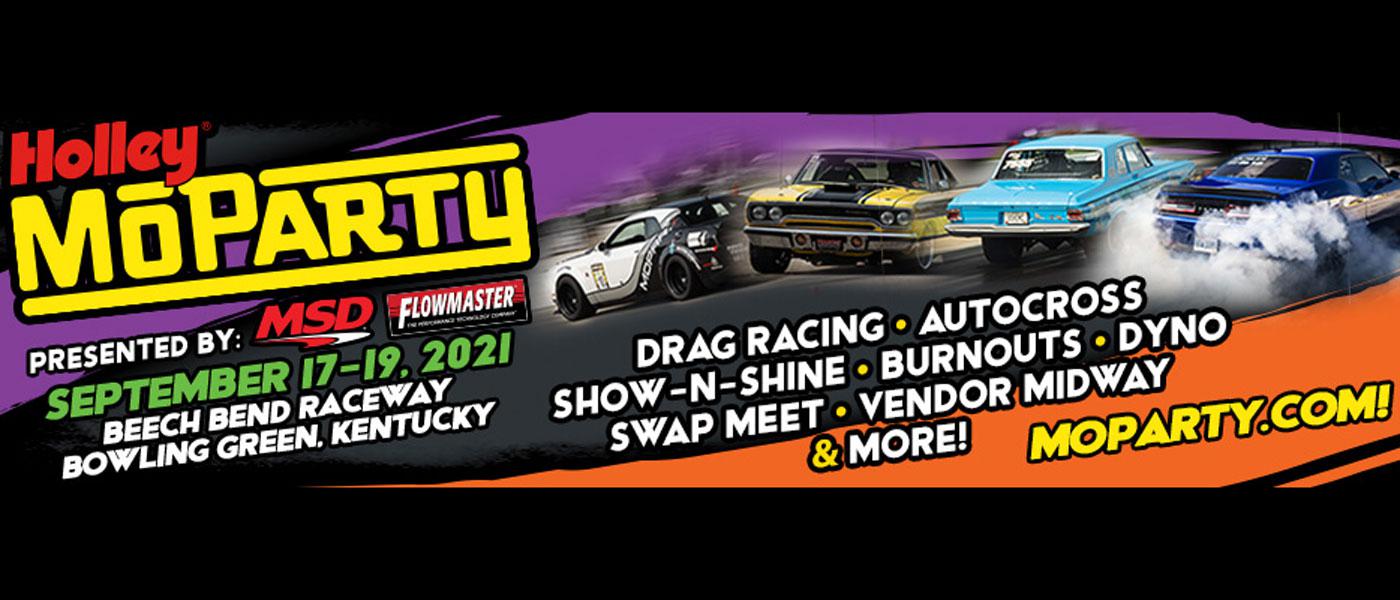 Holley has announced participant pre-registration is now open for the second annual MoParty. The all Mopar-powered event is scheduled for September 17–19 at Beech Bend Raceway.
The event is dedicated to anything Mopar powered, including both classics and late models, as well as non-Mopar vehicles with Mopar powerplants.
Popular event segments include numerous drag racing classes, autocross, a Grand Champion event, the burnout challenge, car show classes, a vendor midway and swap meet, and more. 
Holley's MoParty will also feature the rare opportunity to see some of NASCAR's legendary wing cars, including those driven by "The King" Richard Petty, Bobby Allison, and more in honorary parade laps.
For more information, visit moparty.com.